By Leigh O'Connor.
We all know that '
stressed'
spells '
desserts'
backwards and for many of us satisfying our sweet tooth at the end of a memorable meal is the ultimate finale.
The tradition of finishing a meal with a little something sweet has its origins in France. As French food scholar, Maryann Tebben explains 'the French dessert has been around for centuries, but it's changed a lot over time'.
The word 'dessert' emerged in the 17th Century and is derived from the French verb '
desservir
' meaning to '
clear the table
'. Etiquette dictated that napkins and tablecloths be changed before the first course, which at the time was a delicate fruit course.
During this time desserts were mostly fruit-based treats, often using jams and preserves – a host might serve cookies, marzipan, meringues or frozen desserts.
Times have changed and now desserts can range from stunning visual creations to simple, heart-warming puddings. Here are four venues to find the dessert with your name on it:
For truly refined dining in the heart of the Yarra Valley, discerning guests head to
Eleonore's
restaurant in Chateau Yering Historic House Hotel on Melba Highway in Yering. Newly re-opened, this elegant dining destination is named in honour of the Chateau's most sophisticated hostess Eleonore de Castella; expect plush surrounds of pink draped windows offering stunning glimpses of the garden, alongside white-clothed tables and salmon pink chairs.
On the menu you'll find this visually stunning dessert of
Lemon Orchid
- made from local produce to create lemon curd, gently folded and placed onto a bed of chocolate citrus crumble with sour gel, yuzu pearls and a lemon crisp. If you are enjoying this at Eleonore's, a spritz of lemon is served to awaken all your senses from the first moment of your citrus encounter.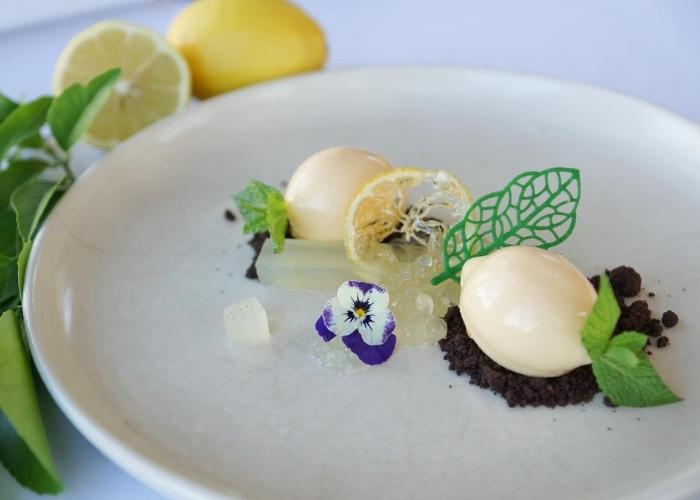 Based in the heart of Elsternwick,
Glazed Gluten Free Patisserie
on Carre Street specialises in delicious fare which is gluten, dairy and nut-free. The brainchild of Chef Liran Adika, who trained under Shannon Bennet of Vue de Monde fame, this patisserie delivers a variety of cakes, desserts, artisan bread and savoury delights made with intense passion from the freshest ingredients.
Drop in for a signature must-have Krembo dessert – mini clouds of super soft, fluffy light marshmallow, piped on a homemade gluten-free biscuit, glazed with rich chocolate and packed full of flavour. Some sweet tooths devour the entire chocolate shell first, others hollow out the chocolate to suck out the creamy inside.
Creating magic in a little kitchen in Surry Hills, head to
Sweet Chick
on Fitzroy Street for artisanal baked goods and fine food. From a young age, Rebecca Balkin could be found elbow-deep in the mix-master bowl of her mother and grandmother's kitchens, covered in cake batter; fast forward and she now oversees bakers and pastry Chefs infuse love and thoughtfulness into everything they make.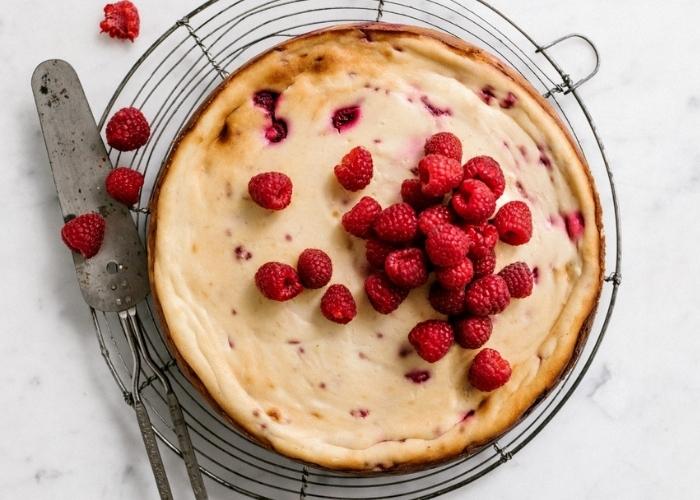 Pick up a decadent, indulgent and irresistible raspberry and white chocolate cheesecake; coconut and almond cake with passionfruit icing, or dairy-free options like honey cake with moist maple frosting.
Ever wondered what happens to misshapen and non-standard fruit?
Ugly Duck Fine Foods
was created out of a love of growing and preserving food, along with a strong belief nothing should be wasted - with all products made from 'rescued' fruit and vegetables.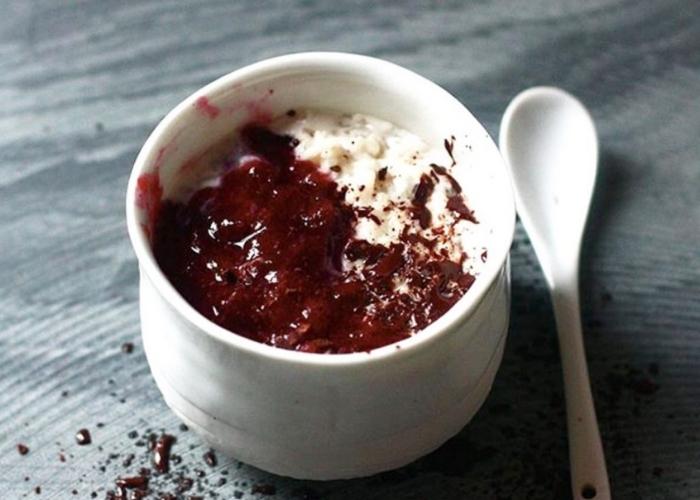 Using 100% Australian-grown produce, preserves are cooked from scratch in small batches with no preservatives, artificial colour or flavour, as well as being vegan-friendly and naturally gluten-free. Use the spiced plum fruit spread to create desserts like
spiced plum rice pudding
.
For more dessert options near you, click
here
.