Take advantage of the last winds of Winter and cosy up next to the fire place with a big, bold red and pair it with one (or a tasting board) of our five perfect recipes to match with your drop.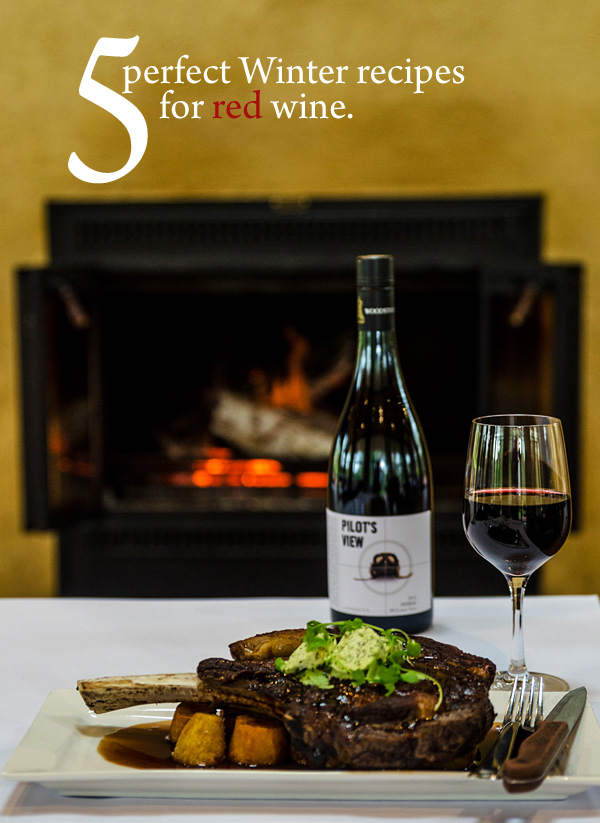 Food and Wine Matching by Woodstock Coterie Restaurant at Woodstock Wine Estate pf their signature steak (SA grass fed beef rib eye, 750g+ dry aged 31 days, served with fried potatoes, herb butter and fresh horseradish (serves 2), paired with a 2013 Woodstock 'Pilot's View' Shiraz.
Beef Cheeks in Red Wine Sauce with Cauliflower Puree: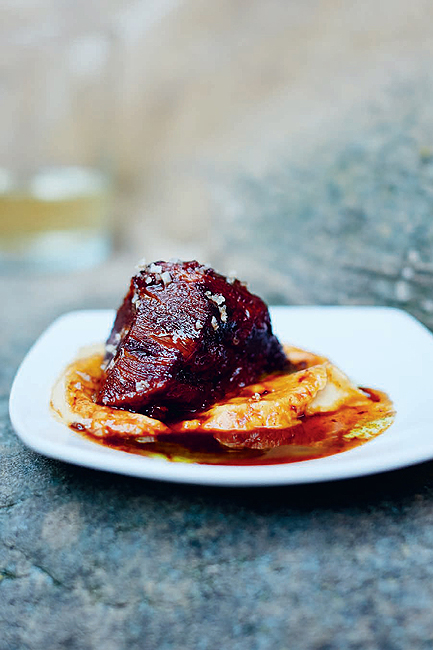 Brought to you by Chef, José Pizarro, these beef cheeks will have your taste buds singing. The time it takes to marinate these overnight is really worth it to get those deep, earthy flavours and be sure to use a good-quality wine as it really makes all the difference.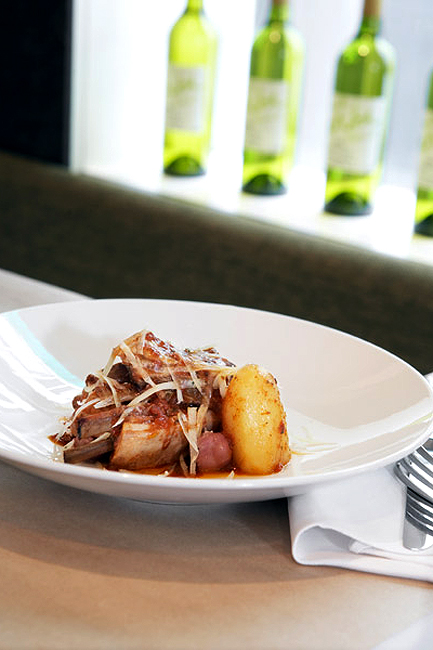 Brought to you by iconic Melbourne restaurant, Sarti this braised lamb is a one dish wonder, simply cover with foil and braise in an oven for just under two hours.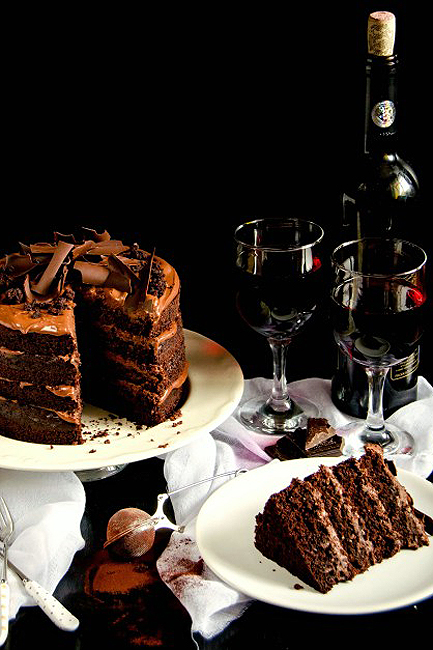 Image fromPastry Workshop.
Wine + Chocolate = Cake. No explanation needed.
Beef Short Ribs served with Cabbage Pickle:
Brought to you by a restaurant that truly knows how to pair wine with meat, The Meat & Wine Co is all about extracting the best flavour out of the meat as possible and you'll certainly taste that in this recipe.
Lamb Rump with Vanilla Braised Chicory and Sorrel Pesto: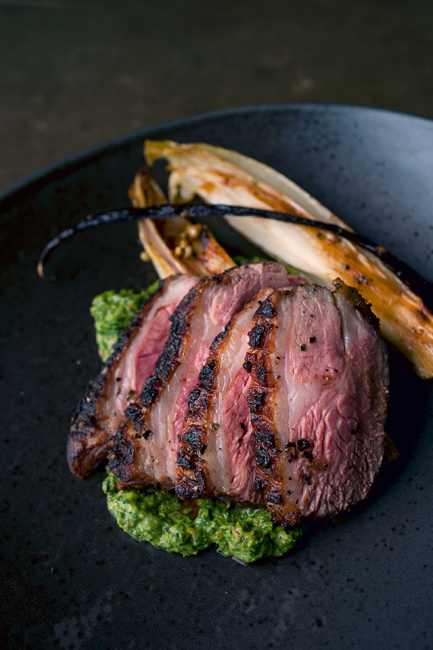 Brought to you by Chef's Yotam Ottolenghi and Ramael Scully from famed London restaurant, Nopi, this recipe will have you devouring lamb rump like it truly deserves – marinated, tender and with a hint of bitterness with vanilla (trust us!)