Time to get your tropical get-ups ready and book your escape as Wine Island festival returns to Sydney Harbour for its fifth birthday.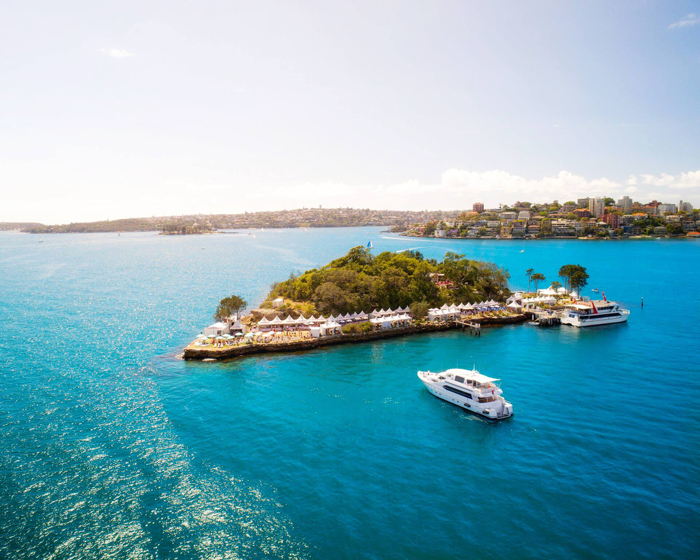 This is one island you actually want to get stranded on from Friday, November 1 until Sunday, November 3 as the event sets up shop on Clark Island, just a ferry ride from the steps of the Opera House. You'll feel a million miles from the city as you enjoy a trip to paradise onboard Batch & Co Spritz Boats, departing from the Man O'War Steps.
To get you in the holiday spirit, all guests receive a Bondi, Sorrento or Noosa Spritz on the short voyage across the harbour.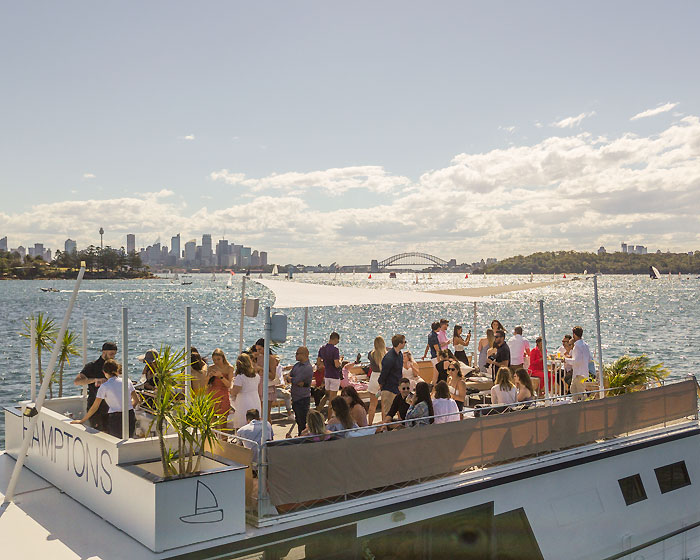 A new addition in 2019 is the Hamptons' Experience, where holidaymakers can enjoy a leisurely cruise to the festival aboard their own floating island, the Hamptons. Once moored you will have access to the boat for the entire event, including a food and beverage package and a beautifully relaxing space to call your own.
With sessions running daily from 10am-2pm and 4pm-8pm, Wine Island is an 18+ fully licensed event with a limited number of guests allowed per session time, ensuring fewer crowds, more time to chat with winemakers and extra room on the island dance floor.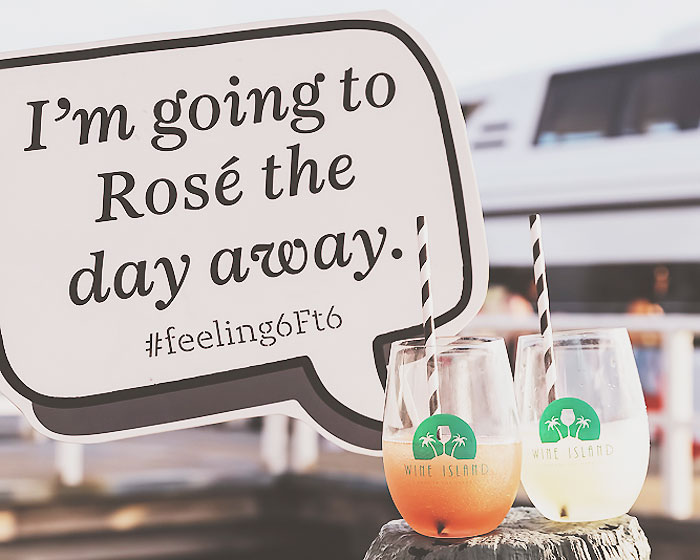 Upon arrival, it's a matter of choosing your own adventure, whether sipping premium wines from Australia and abroad, drinking pink at the Rose Lifestyle beach, or getting competitive with island games and treasure hunts.
There is also the chance to learn a bunch of things at the Wine Selectors and Manly Spirits masterclasses, get pampered at Napoleon Perdis Beauty Bar or dance until the sun goes down.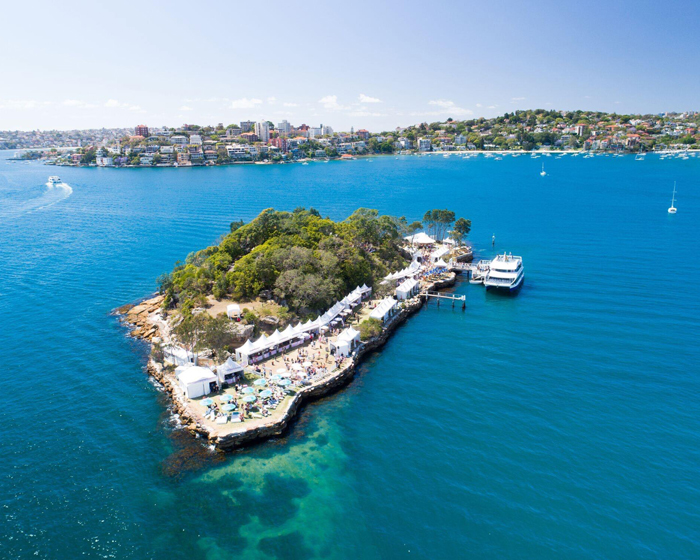 Discover Matso's Island Oasis for fruity island cocktails, shade, relaxation and refreshment, all supplied by Matso's Brewery from Broome in Western Australia – where boys pour beer on their cereal and crocodiles are kept as pets. As the country's most remote brewery, Matso's is well known for surprising beer flavours such as ginger and mango, along with Hit the Toad Lager and Angry Ranga.
Jetty Road Brewery from Victoria's Mornington Peninsula is very serious about not taking itself seriously, with an ever-changing range of craft beer including Vitamin D – promising Summer in a glass with heavy hopping rates transforming a typical lager into a beer garden favourite. Take the time to stop by the brewery's island hut to sample icy cold brews for yourself.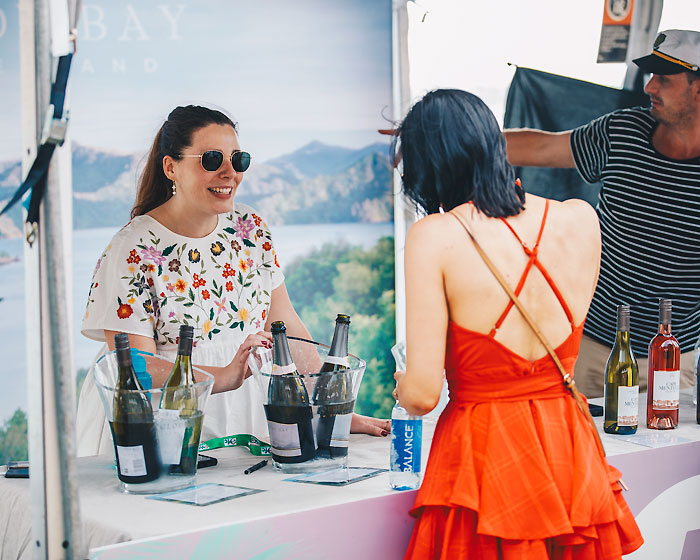 Fishing for food? There's plenty of choice with all dietary needs taken care of, including juicy Chur burgers, loaded fries, Mediterranean pitas, yum cha, cheese and charcuteries platters, seafood and gelato.
Wine Island is a must-visit destination for anyone who loves wine, great food and a relaxing day in the middle of Sydney Harbour…salute and bon appetit!