By Leigh O'Connor.
Anchored in Sydney Harbour for three days at the start of November, Wine Island festival is passionate about all things from the vineyard.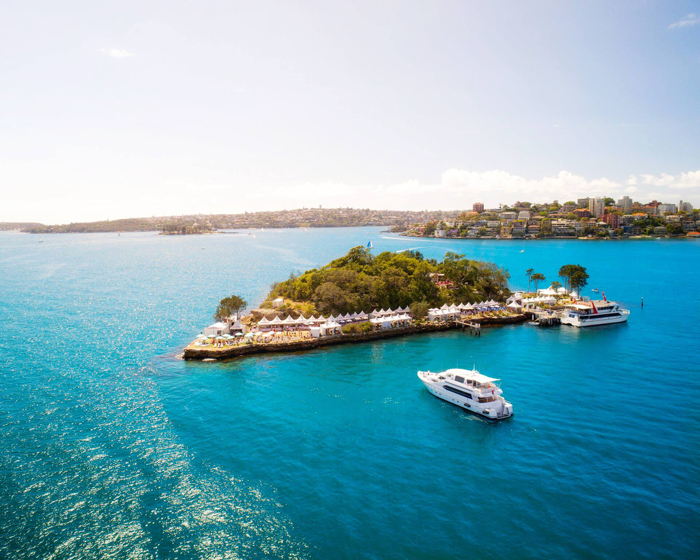 This session-based event from Friday, November 2 until Sunday, November 4 sets up shop on Clark Island, just a ferry ride from the steps of the Opera House, but guests will feel a million miles from the city as they enjoy a trip to paradise.
Jump on board as your ride departs from the Man O War Steps aboard Bellini Boats and sip a glass of Bellini Cipriani – a fresh and easy cocktail of Prosecco and white peach – to enjoy on the journey over to the island.
Upon arrival, it's a matter of choosing your own adventure, whether discovering boutique wineries from Australia and abroad, hitting the hillside to sip some award-winning ales from Western Australia, or popping over to the Archie Rose Gin Bar for an Island Spritz; before relaxing in the Pimm's Garden with a refreshing cocktail.
With sessions running daily from 10am-2pm and 4pm-8pm, Wine Island is an 18+ fully licensed event encompassing complimentary Wine Selectors masterclasses and island food huts, such as Chur Burger food truck, N2 Gelato, Ralston Bros Oysters and The Hunter Valley Cheese Co.
As you first disembark the wharf, you'll wander past Gage Roads Beer and Cider Garden, known for their award-winning Australian beers, best tried in shady island comfort. Featuring Single Fin Summer Ale, Atomic Pale Ale, Little Dove New World Pale Ale and Hello Sunshine Apple Cider, sip a draught beer or cider fresh from the keg – alternatively grab a takeaway mixed pack for the fridge at home.
Wine lovers can try a glass of Dandelion Vineyards 2017 Wonderland of the Eden Valley Riesling with its pristine pale straw colour and fluorescent green tinges around the rim edge; while the palate is extraordinary precise and clean with a citrus fruit spectrum of mandarin, bergamot, lemon, pomelo and lime.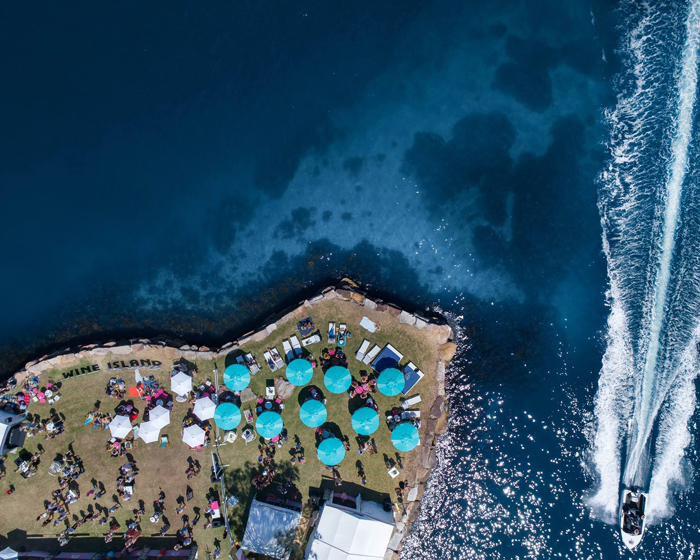 Sample immediately on purchase, or cellar and the richer redolent flavours such as rye toast, caraway and custard bouquet that develop with bottle age. This Riesling is best enjoyed with classic composed salads to seriously spicy fusion curries.
Hungerford Hill is a boutique estate from the heart of the Hunter Valley, with a story of endurance and innovation. A former cattle property, the estate was established as a vineyard in the 1960s and has undergone several ownership and winemaking changes since the early days.
With a unique barrel shaped tasting room and underground working cellar, the vineyard produces distinguished wines that are both regional and authentic, such as their Fiano, Vermentino, Fume Blanc and Tempranillo Graciano, which will be showcased at Wine Island.
Located in the small village of Hanwood, just outside Griffith in New South Wales, Mino + Co produces Italian varietals on a boutique scale, showcasing the likes of Aglianico, Montepulciano and Pinot Grigio, alongside well known drops of Rosé, Chardonnay and Shiraz. At Wine Island, expect to taste their 2016 Sangiovese Rosé, delivering a bright and luscious berry driven, yet dry style of rosé.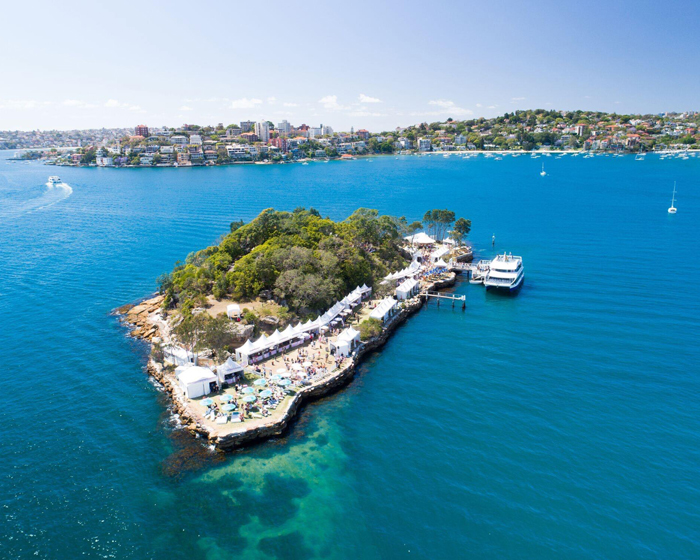 Aromas of strawberry, cream and hints of cinnamon lead to a palate driven by Turkish delight smokiness, with a finish suggesting an ideal setting by the ocean on a bright Australian Summer day. Or perhaps the 2017 Chardonnay - with fresh fruits on the nose, hints of nectarine, peach and orange and a generous palate – will tempt guests, looking for a cold glass on a balmy day.
Wine in a can? We aren't joking… Riot Wine Co has a range of canned wine that is set to take off this Summer Down Under. Based in McLaren Vale, Riot is this country's only winery focusing entirely on wine for distribution in kegs and cans and has three new products on offer – Riot Blanc (2017 Sauvignon Blanc), Riot Rosé (Grenache Sangiovese 2017) and Riot Cuvee (2017 Sparkling Chardonnay) that can be sampled at Wine Island.
Canned wine has no oxidisation from UV, a third less of the preservatives because of the protection of the packaging and zero residual sugar; while recyclable packaging means a lower C02 footprint and more efficient transportation.
Enjoy a new series of innovative, fresh tailor-made cocktails from Clare Valley winemaker Taylor Made, at Wine Island this year, but be quick as glasses will be limited to only 100 per session, per day. With a focus on creating uniquely crafted wines sourced from premium wine growing regions, the Taylor Made range explores different varietals, all centred on bringing to life the experience of enjoying great wine with family and friends for any occasion.
The unique craft behind each wine is tailored to match beautifully with the modern cuisine in Australia's booming gastro pub and restaurant scene – think of a wild ferment Pinot Noir, a tropical and modern Chardonnay made with the finest French oak and a vibrant Rose, reminiscent of the Provence style.
Wine Island is a must-visit destination for anyone who loves wine, great food and a relaxing day in the middle of Sydney Harbour… salute and bon appetit!