By Leigh O'Connor.
From Renaissance art to the Leaning Tower of Pisa, Tuscany has long been one of the most sought-after tourist destinations in Italy. Made even more famous by the 2003 movie 'Under the Tuscan Sun' - where Diane Lane escapes a messy divorce to find herself in the undulating landscape and vineyards - it is one of the wealthiest regions in the country.
Tuscany's diverse natural landscape encompasses the rugged Apennine Mountains, the island of Elba's beaches and Chianti's olive groves and wineries. The predominantly rural region embraces the classic vision of Italy, familiar from a thousand Renaissance paintings, with a backdrop of medieval hill towns, rows of Cypress trees, beautiful villas and rustic farmhouses.
While the capital Florence is home to some of the world's most recognisable art and architecture, including Michelangelo's David statue, Botticelli's works in the Uffizi Gallery and the Duomo Basilica.
Let's take a look at some of the must-see attractions Under the Tuscan Sun: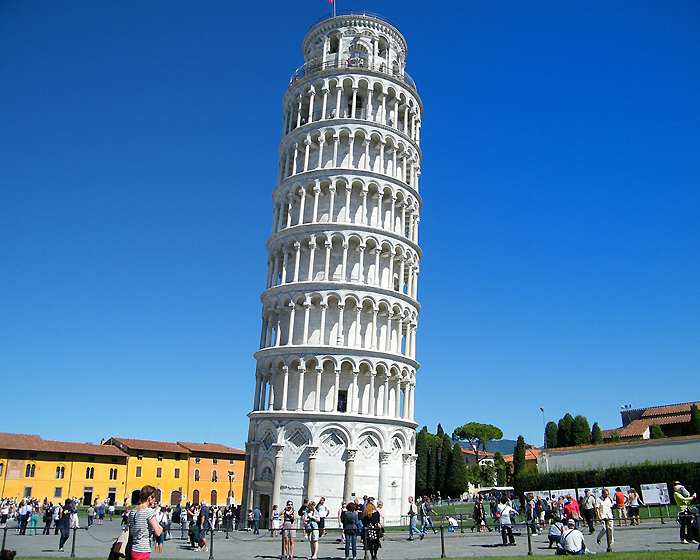 Leaning Tower of Pisa:
Pisa is a city best known for its iconic leaning tower, already tilting when it was completed in 1372. The 56 m high white marble cylinder is the bell tower of the Romanesque, striped marble cathedral that rises next to it in the Piazza del Miracoli.
Take time to stroll along the banks of the Arno River, which runs through the city, where elegant aristocratic palaces and medieval churches abound. Many restaurants in Pisa specialise in hearty Tuscan cuisine, so be tempted to try dishes such as pappardelle with wild boar or hare sauce.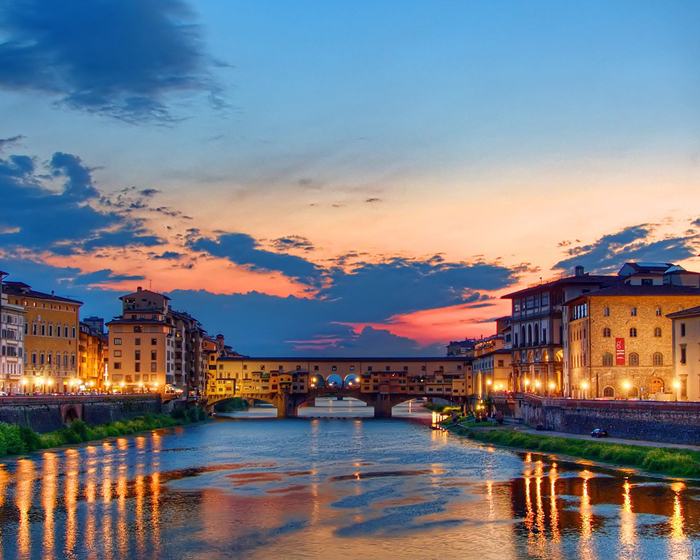 Fabulous Florence:
Make sure to cross the Ponte Vecchio, an iconic symbol of Florence and most photographed bridge in the city, as well as the oldest crossing of the Arno River.
A visit to the Uffizi Gallery is a necessity, as here you will find the greatest collection of Italian Renaissance paintings around the globe. There are so many masterpieces that you can only scratch the surface in one visit, best to allow at least half a day or more to explore.
Pizzale Michelangelo is Florence's most famous vantage point, with the picturesque church San Salvatore al Monte; while at the centre of the square is a monument to Michelangelo, decorated with bronze replicas of some of his masterpieces, including David. From the square, take the monumental stone steps and descend to Porta San Niccolo, with its breath-taking tower.
Climb the Duomo at the Basilica of Santa Maria del Fiore for a unique view of the entire city, but be aware there are 463 steps, making it pretty challenging even for the fittest visitor.
Take time to see, smell and touch fresh produce at the largest and oldest market in the city – San Lorenzo, or one of the other closed food markets in the centre of Florence.
No trip to this fascinating city would be complete without a stop at Accademia Gallery Museum, where the magnificent statue of David is housed, for all to admire and wonder at. Created between 1501-1504, when Michelangelo was in his mid-20s, it is considered one of the greatest sculptures designed by mankind.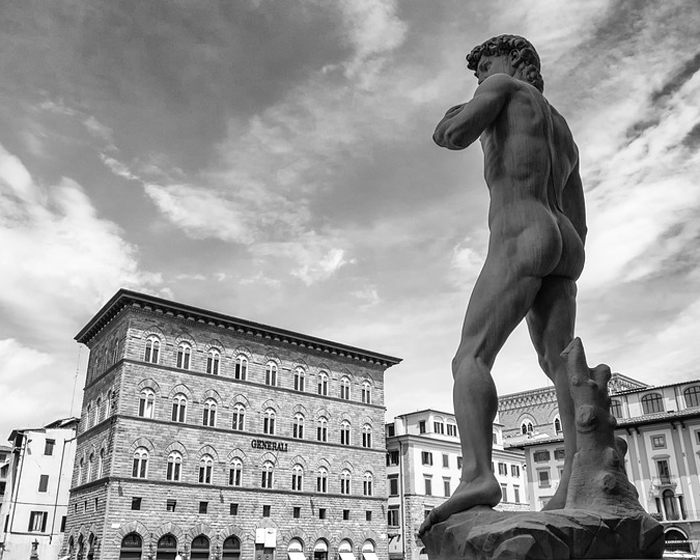 Taste Truffles in San Miniato:
A perfect spot for a stroll back in time, San Miniato sits high and pretty off the main highway between Pisa and Florence. With an enchanting vibe, quiet streets and unexplored secret corners, take a quick tour around the historic city centre.
Renowned for white truffle production, there are plenty of opportunities to sample this pricey fungus. Usually pale ochre in colour, white truffles from the San Miniato hills are considered the most valuable in the world and celebrated with a national market held in the city every year, during the last three weeks of November.
Ancient Hill Town of Cortona:
About 100 km south east of Florence lies the ancient town of Cortona, with a hill-top location and crumbling palazzi, it is a small slice of Tuscan beauty. Its steep streets offer an unforgettable vista of Lago Trasimeno and it was briefly the second most popular Italian destination for American tourists after the release of the movie 'Under the Tuscan Sun.'
It still attracts busloads of tourists as it hasn't lost any of its charm, while many visitors are drawn to the Etruscan Academy Museum, which houses artefacts discovered in two tomb sites next to a river at Sodo, a few kilometres northwest of Cortona.
La Verna Mountaintop Retreat:
Make a special journey to St Francis's mountaintop retreat and still a thriving Franciscan monastery at La Verna. With a wonderful view of the Apennines, visitors come to pay homage at Tuscany's major pilgrimage site, while others choose to stay in the guesthouse adjoining the monks' quarters.
Those who make the trip are impressed by the beauty and peaceful quiet that surrounds the monastery, where St Francis spent long periods of time in meditation and prayer. His last stay at La Verna in 1224 was when he had a vision and received the stigmata that he carried until his death two years later.
Hike in the Alpi Apuane:
Famous for marble quarries, Alpi Apuane in northern Tuscany is a wonderland of vast forests of beech and chestnut trees, as well as fields of wildflowers during Spring. Clearly marked footpaths and longer trails thread through valleys, where more than 300 species of birds can be spotted by those with an eagle eye.
Sometimes referred to as the 'Mountains of the Moon,' Alpi Apuane offers a chance to breathe fresh air, see villages sleeping at downhill angles and to listen to the silence. As well as hiking, visitors can hit the trail on mountain bikes, or take an original approach to exploring the area travelling by horse.
View Piero della Francesca Frescoes at Arezzo:
The hill town of Arezzo in eastern Tuscany is home to the stunning Piero della Francesca frescoes, adorning the walls of the Basilica di San Francesco. This 14th Century church has a simple façade of brick and stone, but inside gives way to magnificent frescoes by several artists.
Born around 1420, Piero was a celebrated Renaissance painter and the fresco 'the Legend of the True Cross,' is considered to be his masterpiece and one of the most significant Italian artworks. Take note, the viewing area for the frescoes is small and only 25 people at a time are allowed into the choir of San Francesco, so make sure to book in advance.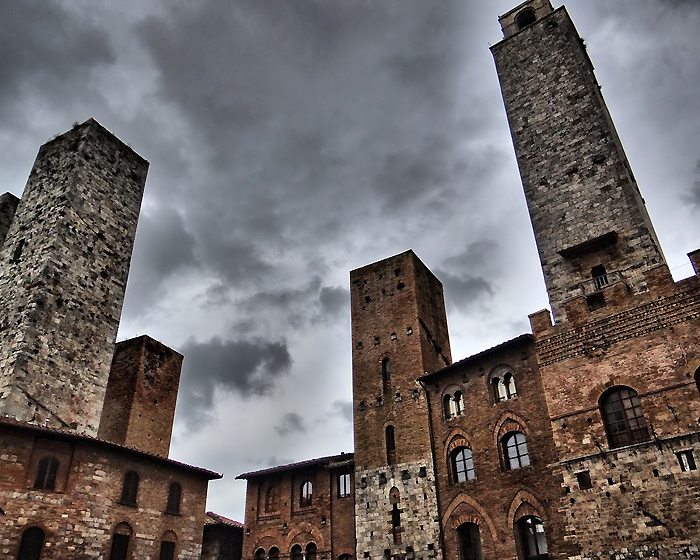 Wander the lanes of San Gimignano:
Famed for its amazing skyline dominated by a number medieval towers, the perfectly preserved streets of San Gimignano are a magnet for tourists, especially day trippers during the Summer months. Try to visit out of season to avoid crowds, as you take in the fresco-covered Collegiate Church, the Civic Museum and views from atop Torre Grossa.
Wine down in Chianti:
Immerse yourself in breath-taking landscapes, balmy breezes and serious wine tasting at some of Italy's finest vineyards, between Florence and Siena. Chianti is as varied in scenery as it is in wines, meander through soft rolling hills covered with endless rows of vines, stop off at quaint hamlets, stone farmhouses and romantic bed and breakfasts.
Many of the vineyards have wine tasting 'cantinas' or cellars, where the famous Chianti Classico can be savoured and purchased for later enjoyment. The region is also well known for Macelleria Cecchini prized meats, cheese, honey and special local dishes such as spaghetti al vino rosso.
Relax Island Style on Giglio:
Giglio is in the Tuscan archipelago and relatively unspoilt by tourist development, unlike nearby Elba. This island jewel has a mild climate all year round, with sandy beaches and beautiful coves to soak up the sun and warm blue seas to entice swimmers.
Arrive by boat or ferry and hire a scooter to tour the island, heading for medieval village Giglio Castello, where 12thCentury defensive walls still surround and protect the town. In the village itself are the most important historic monuments of the castle, with amazing views across the island, and the Church of Saint Peter.
Have we whet your appetite for an Italian adventure? Click here to find more Tuscan attractions.