Food and lifestyle photographer Parker Blain started out in New York doing photo shoots with the latest fashion and iconic models.
In Saturday's Roots Podcast, he recalls a photoshoot, where he was asked to pick up a model without knowing who it was – when he arrived at the address, Cindy Crawford hopped into the car…he was speechless of course!
Roots Podcast is an interview channel which dives into the personal stories of those in the hospitality industry - whether it be in the restaurant, or out in the field.
Elijah-Jazz, Chef de Partie at
Yellow
in Potts Point, also talks to those in the media as they look back on where it all started for them. It is a retrospective look on the passion, ambition and drive involved in a competitive industry.
After 11 months in the Big Apple, Parker returned to Australia and began his food photography journey in Sydney, shooting for the likes of Broadsheet and TimeOut. A couple of years later, he started his own food and lifestyle photography business –
Parker Blain Photography.

His impressive portfolio includes shoots for Newtown restaurant
Hartsyard
, the
Vue de Monde
group and
Stokehouse Restaurant
in St Kilda; he has also achieved his dream of having his work published in hospitality magazine Gourmet Traveller.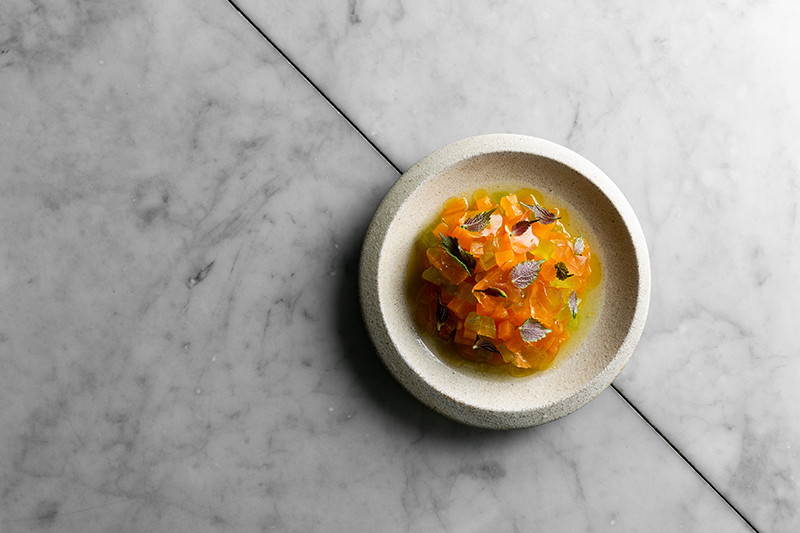 Parker Blain Photography - Hartsyard, Newtown.
Currently stuck in Melbourne due to COVID-19 lockdown, Parker has had to think outside the box on how restaurant food is photographed. Restaurants and wine companies have been sending him food to cook and plate himself in his apartment and shoot it that way – a different solution for restaurant media in a bid to work around isolation.
His latest project,
Invisible
is funded by the City of Melbourne and explores the daily lives of people already suffering from compromised immune systems, in a time where social distancing and health is of utmost importance.
Make sure to tune into Roots Podcast to listen to Parker's story (*disclaimer – language warning*)!