We all have special memories of home…as a multi-cultural nation, Australia embraces many different ethnicities, who have chosen to make this country home.
With the global pandemic curbing not only international travel but also preventing us from travelling interstate to visit family and friends, we have all had to make sacrifices.
What evokes memories of home for you? Is it the smell of fragrant tropical flowers, an Indian curry simmering in the kitchen, or the aroma of coconut suntan oil? Whatever sets off those waves of homesickness, we have you covered.
Every Friday, AGFG will highlight a restaurant, venue, or product from around the globe and this week we are heading to Egypt:
Feed your soul and build your perfect dinner bowl at
Canteen Cairo
in the heart of Melbourne city. This Egyptian street food kitchen delivers hundreds of flavour combinations so you can create a dish that is as unique as you are; think koshari bowls of nutritious, naturally healthy vegan fare such as rice, pasta, lentils and chickpeas, topped with zesty tomato sauce, caramelised onions and doqqa.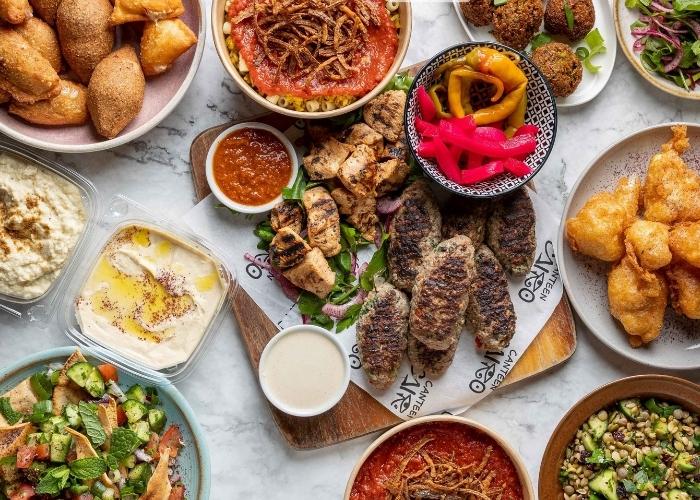 A must-have dish that reminds people of Egypt:
Koshari is the perfect Egyptian street food; a nutritious, naturally healthy, vegan dish! It is clean, comfort food that can usually be found at food carts on every corner in Egypt!
What restaurant features remind people of home:
Canteen Cairo is modestly hidden away as a Ghost Kitchen concept servicing the Southside of Melbourne – you can order via our own WOWAPPS app.
It's a chance for us to share the food we grew up eating, drawing on recipes from family members, who are incredible cooks. At the dinner table, we mostly grew up with clean, rich in flavour, vegan/vego food because of our Coptic religious fasting throughout the year. Hence, meat and dairy were restricted for more than half of the year.
Why dining here helps guests feel like they have hopped on a plane back to Egypt:
Our menu is about sharing, having a table full of dishes and grazing through it, that's how we eat in Egypt. Our Nefertiti or Pharaoh's Feast will allow you that authentic, traditional, Egyptian experience!