There's Japanese and then there's Mimasu's Japanese… taking inspiration from modern culture, cuisine and style, Chef Tom Jack delivers art on a plate from this Adelaide restaurant's kitchen.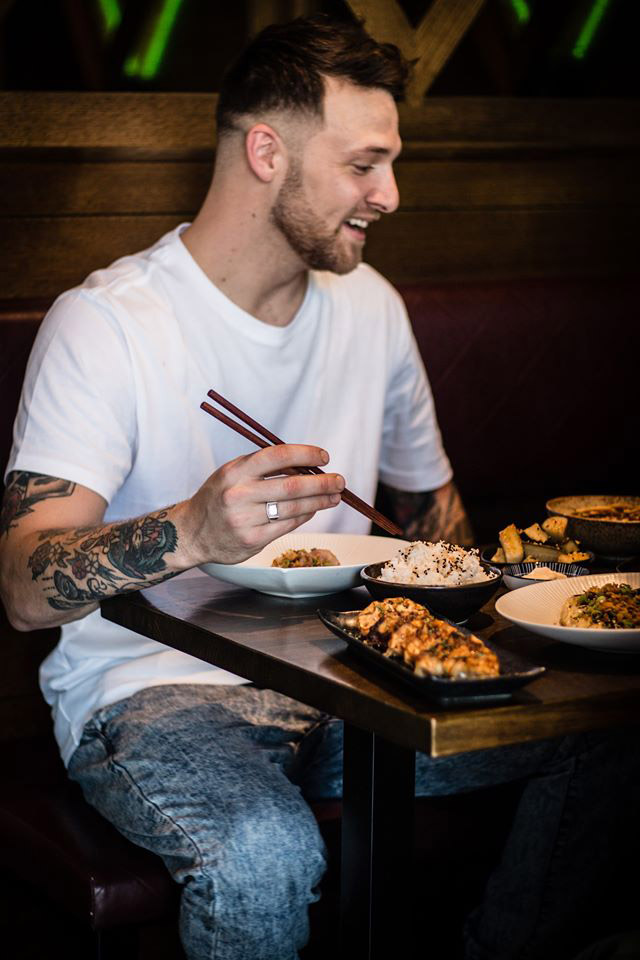 Chef Tom Jack dining at Mimasu.
Meaning 'to take a look', Mimasu on King William Street puts a contemporary Australian spin to traditional Iszkaya fare with a focus on share plates, paired with Japanese beer, sake and whiskey.
Tom says the restaurant's menu is constantly evolving and guests can expect to see a variety of Japanese-style offerings, from favourites like karaage chicken to exciting new dishes which showcase great local South Australian produce.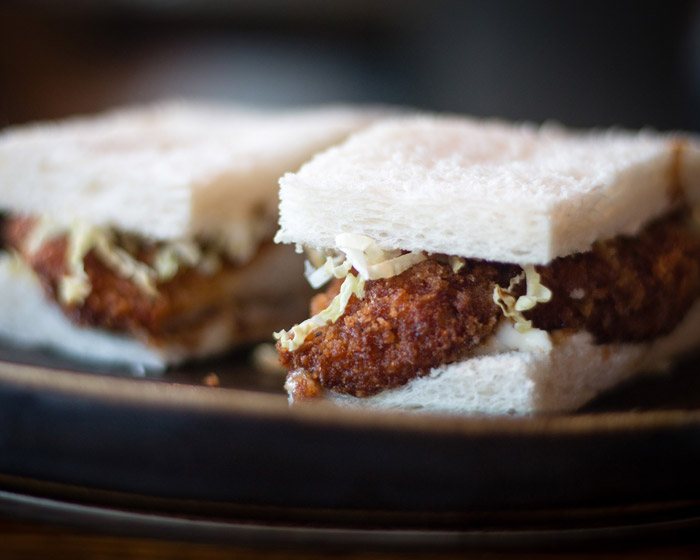 Katsu sando at Mimasu.
After completing his apprenticeship at Fresh Restaurant in Byron Bay, Tom worked at various venues before taking time off to travel to South-east Asia. On returning he worked as Sous Chef for one of Australia's most respected venues, Restaurant Two under Chef David Pugh; later taking on the Head Chef position.
It is his time at Mitolo Wines in McLaren Vale, that Tom points to as one of the most memorable places he has worked.
"I was fortunate enough to cook for Michel Roux – he is the guru of the French culinary world and to be able to cook for a man with as many accolades as he has, all the while having the chance to sit and talk with him, was unreal," he says.
Tom has wanted to be a Chef from the moment he walked into a kitchen, seeing how the Chefs flow and move seamlessly together.
"The ability to work with such amazing produce and dive into my passion has kept me enthused in the industry. Every Chef I have worked with has influenced and inspired the work I do."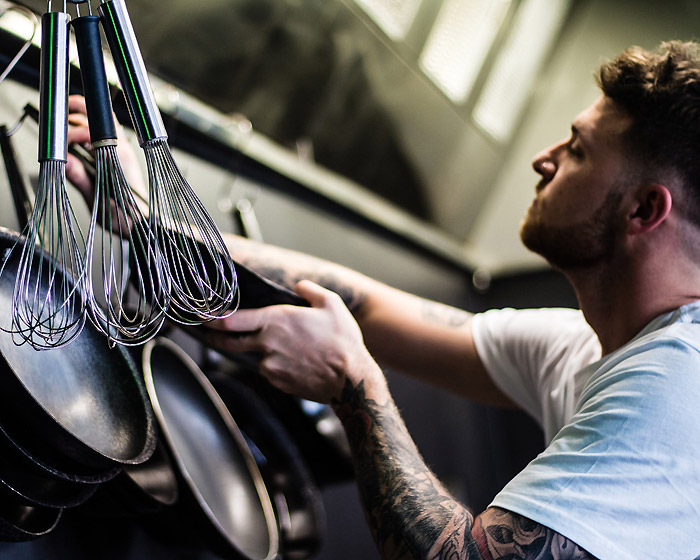 Chef Tom Jack in Mimasu's kitchen.
After recently collaborating with the Executive Chef of Southern Ocean Lodge on Kangaroo Island, Tom now has the chance to take Mimasu's food philosophy to Canada, as he takes a sabbatical to work in the kitchen at Clayoquot Wilderness Resort in British Columbia.
Clayoquot is a safari-style outpost on Vancouver Island, with intimate, authentic and eco-friendly accommodation, alongside fine dining.
"It is an extremely well-renowned resort for its culinary offerings, focusing on local produce," Tom says. "I am most looking forward to immersing myself into a new food scene, working with new and exciting fresh produce; not to mention exploring and foraging in the local Canadian wilderness.
"The cuisine will definitely have an Asian influence, utilising broad international food cultures found around British Columbia. There are strong links to Japanese, Chinese and Korean cuisine."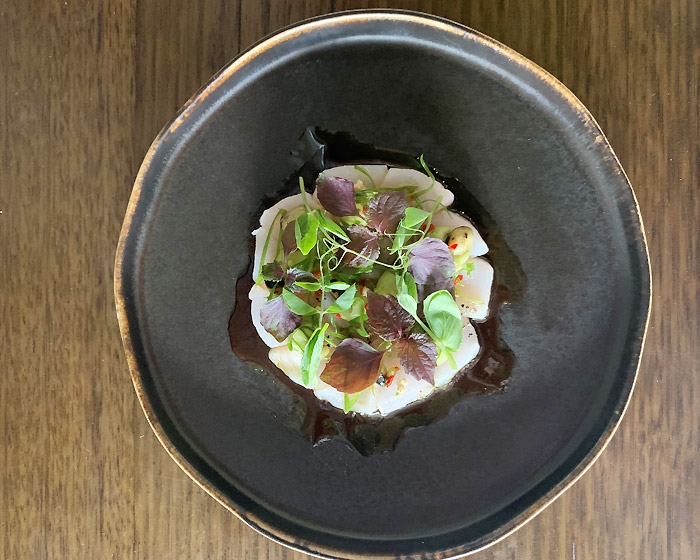 Tom's recipe for gummy shark with ponzu and avocado, make it at home or dine in at Mimasu.
Tom shares his recipe for gummy shark with ponzu and avocado as a unique and interesting example of Mimasu's repertoire, a dish that excites the palate and is aesthetically beautiful.
Take a visit to your local fish market to pick up the freshest gummy shark fillets you can find, roughly cut them into slices and top with avocado, spring onion oil, ponzu and charred edamame, to achieve a not only eye-appealing, but also a taste tempting starter for your next Japanese feast.
"We are fortunate here in South Australia to have some of the best fresh produce and I like to use these ingredients to challenge the way we are used to seeing them," he explains.
"Food trends are constantly changing, but I think these days it is about sustainability more than ever before. Consumers are becoming more focused on eating local, fresh and sustainable food."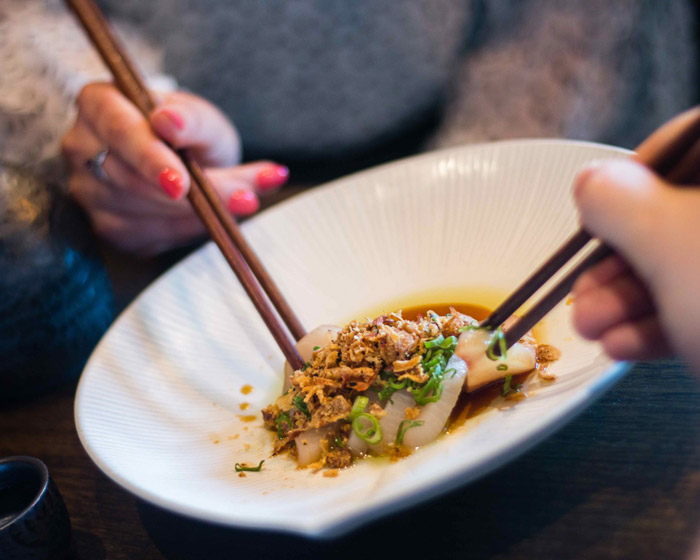 Diners sharing sashimi at Mimasu.
In the next five years, Tom says he would love to own and operate his own restaurant.
"However, as long as I'm happy, healthy and doing what I love, then that's all that matters."
We are sure Australian diners will be saying
Arigatou
to Tom's cooking for many cherry blossom seasons to come.