By Leigh O'Connor.
Belly tops, flip flops, late nights, water fights…Summer fun has begun.
As the mercury rises, icy cold drinks are consumed watching the sun turn pink in a perfect Summer sky and thoughts turn to sizzling meat and refreshing desserts.
Thongs and singlets are the national uniform and mosquitos are everywhere… along with cricket on the TV and the sounds of cicadas and frogs lulling us to sleep.
To get you in a Summer state of mind, here are five recipes to take the heat out of the kitchen and set the mood for backyard dining: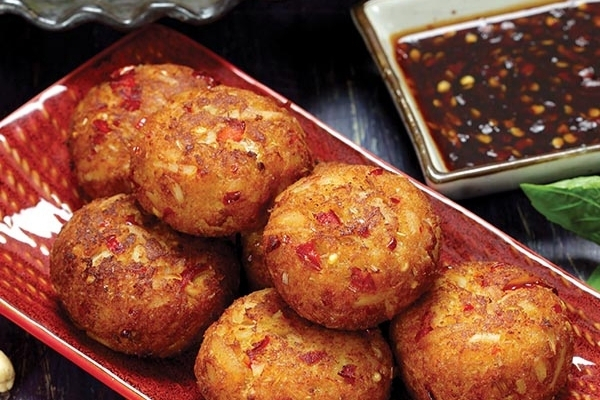 These
crab cakes
by
The Dinner Party Chef
Robert Bousamra are as delicious as they look, best enjoyed with an Asian salad and sweet chilli sauce. The ingredients provide a fabulous balance of sweet, hot, tangy and savoury all at once; this is a must-do recipe for a Summer lunch, shared alfresco with family and friends and a chilled bottle of wine.
Based in Brisbane, personal Chef Robert offers unique dining experiences in your home, business or private function; with menus exploring the wide world of cuisine. From birthdays to small weddings, hen's and buck's parties and anniversaries, there's a menu to suit every event.
We all want more air in our lives - brighter skies, slower days, more time for growing, cooking and family. For Chef Matthew Evans and partner Sadie Chrestman, this resulted in purchasing 70 acres in southern Tasmania now known as the
Fat Pig Farm
, which produces food for their on-site restaurant.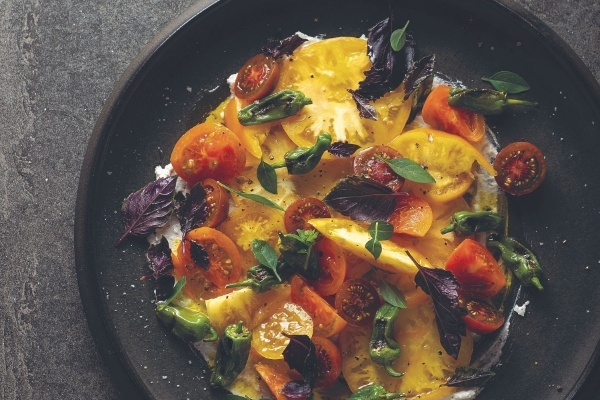 "The padron is a Spanish chilli, which through some quirk is only hot about 10-20% of the time; so mostly it's a mild sparkle of heat in the chilli. Served simply fried with lemon juice as a bar snack, the patron's flavour also goes amazingly well with other Summer harvests – tomatoes, basil and a lively goats' curd," Matthew explains.
This combination of perfectly pink lamb, tangy pesto and the crunch of kumara chips will have everyone licking their fingers and saying 'please, can I have some more'?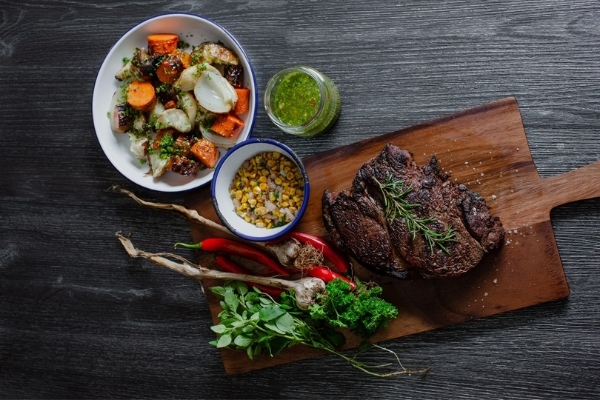 A
big fat grilled steak
is a beautiful thing, this one comes with chopped herbs, salt and pepper chimichurri sauce, charred sorn salsa, potato, carrot and onion salad. Make sure to drizzle the steak with a splash of olive oil before rubbing down with herbs, garlic and seasoning; marinate the meat in the refrigerator for an hour, bringing it out 30 minutes before cooking so it gets to room temperature.
Leave the whole piece of meat to rest, before slicing into big slices across the grain and serving with the sauce, salsa and salad.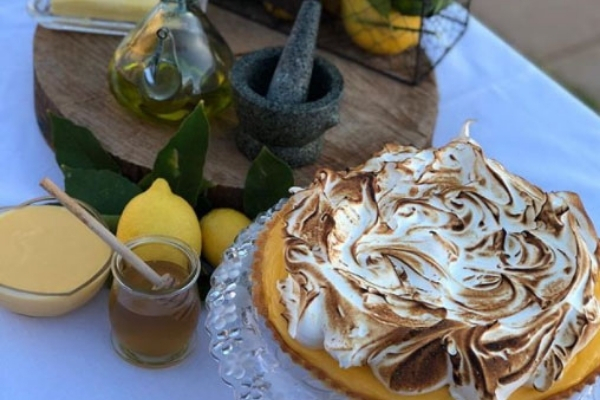 \
Larissa Takchi's
lemon meringue pie
is sure to put a Summer smile on everyone's face, with the citrus flavours and creamy meringue making for a spectacular end to your feast.
"I love all things sweet – baked goods and dessert making. I love breaking boundaries, particularly in this field; introducing savoury ingredients to sweet, things such as beetroot or peppercorns transformed into a dessert, that is pleasantly surprising," says this MasterChef dessert queen.
It's a smile, it's a kiss, it's a sip of wine…it's Summertime! For more Summer recipes, click
here
.