Enjoy Paris to Provence on November 21 - 23, 2014. Friday 12-8pm, Saturday 10am-6pm and Sunday 10am - 4pm.
If you travelled to Melbourne for the Melbourne Cup, the city has plenty more to offer you. With the eclectic collection of cafes, restaurants and providores, Melbourne also hosts many artisan festivals such as Paris to Provence. In its fifth year, Paris to Provence is returning to the beautiful grounds of Como House and Garden showcasing the crème de la crème of France over three massive days.
No One Does It Like the French
Melbourne's French Festival will tantalise your senses with luxurious food akin to a culinary tasting tour throughout France. Paris to Provence is highly anticipated, bringing together family and friends for a weekend full of food, fashion, entertainment and everything French.
Gather at the historic Como House, South Yarra for three days of full immersion and pure indulgence in the smells, tastes and textures embodying the best of France. The setting is an idyllic pop up French village with narrow lines of white marquees and a 2.5 tonne Dutch street organ serenading you upon taste and travel.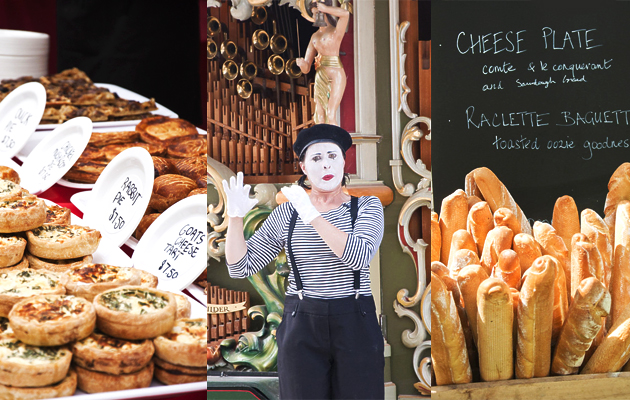 Our AGFG Restaurant guide lists French style establishments near you so that you can magically transport yourself to Europe - instead of booking a flight just book a restaurant.