Novus: Latin for novel, unusual, extraordinary, "a new thing."
If you're in search for something different and unusual, head to Novus Restaurant in Griffith, NSW where young Griffith born Chef Steve Franchi has created a Modern Australian menu with Asian influences.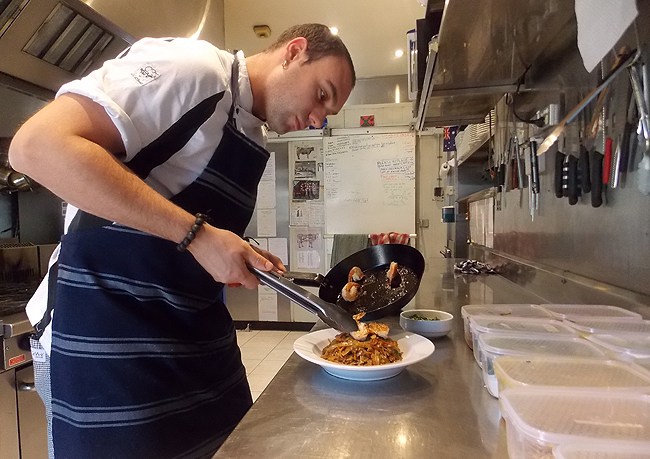 Making waves in the small community of Griffith, Franchi has been marrying Asian flavours with modern and French techniques to create an eye-brow raising menu. Moving from restaurants such as L'Oasis and ll Corso, Franchi decided that owning his own restaurant was the path he wanted to take; it was the best way for him to be immersed in the style of cooking he loved while introducing his customer's to his culinary creations.
With menu items such as char grilled harissa rubbed kangaroo fillet with chocolate and red wine jus as well as crisp soft shell mud crab served with fresh flavours such as Sri Lankan curry and coconut – it's hard to not be excited.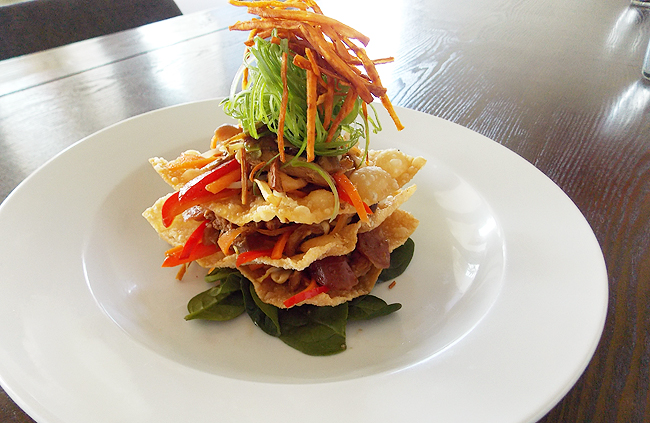 Cook like Steve Franchi with this delicious Quail and wonton stack.
Franchi's signature dishes are staples that you see on most inner city restaurants – twice cooked duck and slow roasted pork belly will satisfy even the fussiest critic. All main menu items have a wine pairing suggestion and the atmosphere of the restaurant creates an elegant evening out.
With menu creations big in taste and full of flavour, Novus Restaurant aims to source local produce from around the Riverina and pair it with wines from Griffith and its surrounding areas. Franchi endeavours to support the local community and also hosts a number of wine and regional food dinners to highlight the quality of Riverina produce.
So next time you're itching for a road trip, put down Novus Restaurant on your itinerary.
Want to know a bit more about Steve Franchi? Check out his Chef Profile here.