Australia's golden days
The Victorian gold rush of the 1850's and 60's left a long lasting historical legacy throughout the state. Why not relive history and head on a journey to some of Australia's famous goldfields? Who knows, you might even nab yourself a nugget or two.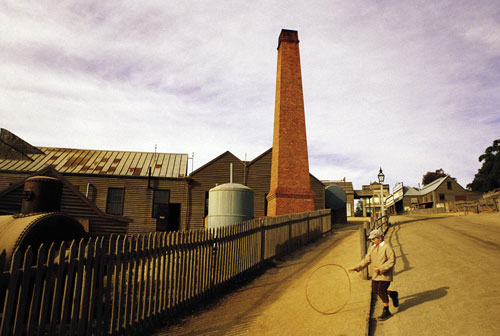 Where are Victoria's Goldfields?
Known as the greatest goldfield in Victoria, Bendigo left a significant mark in the state's history, with the town today full of remarkable buildings, Georgian style homes and gothic cathedrals. Bendigo still operates gold panning tours, where you too could strike it rich if you're lucky.
From the 25,000 gold rushers to a now humble 7300 locals, Castlemaine was a main food distribution centre for all the central Victorian gold miners. The famous Castlemaine Market Place, now a museum is a must see for visitors who want to know what life was like pre to post gold rush.
For a truly unique goldfield's experience, a trip to Sovereign Hill is a must. A town that has re-created the post gold rush life in Ballarat, Sovereign Hill makes history come to life. By day, watch the 1851 recreations that take place in this open air museum, take a wander around the 19th century trades and shops for a unique gift and pan for some gold. By night, gaze at the skies and see Sovereign Hill's multi million dollar sound and light show, "Blood on the Southern Cross".
Find out more about fossicking in Australia here