An adventure of food, action and relaxation
Immediately east of Melbourne lies the region of Gippsland. Best known for its assortment of tourist destinations, Gippsland is home to the natural wonders of the Baw Baw Plateau, Strzelecki Ranges and the Gippsland Lake. Watch the fairy penguins on Phillip Island or sit back and relax on the famous Ninety Mile Beach with a beer. A region famous for its wine, food and music, Gippsland also has an active foodie culture, particularly in the autumn region where a number of events are held. Sip, sample and savour Gippsland and discover why its repute is so great.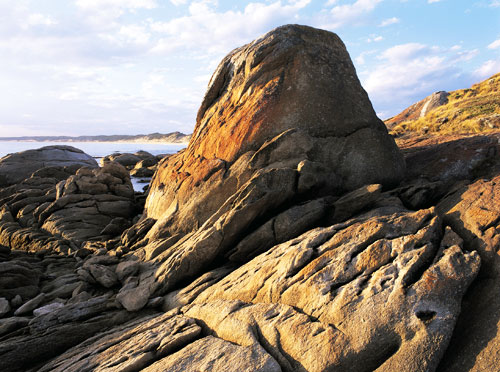 What can I do in Victoria's Gippsland?
West Gippsland is known as Victoria's gourmet deli region, renowned for specialty cheeses, smoked meats, preserves and award winning wines. Head on the Gourmet Deli trail, where you can pick your own fruit, catch your own fish and taste sample after sample of some of the state's best deli produce.
For adventure, head to Gippsland's high country, where you will be surrounded by National Parks, state forest reserves and ski resorts. Adventure in the mountains and camp in some of Victoria's most scenic surrounds, fishing, bushwalking or head downhill for cross country skiing in the wintertime.
A popular Victorian attraction, Phillip Island is located in south western Gippsland, home to some of Australia's most wondrous wildlife species, most notably that of the charming fairy penguins. Watch the nightly penguin parade as they waddle to their home in the sand dunes and get up and close with koalas, wallabies and echidnas at the Koala Conservation Centre. Whatever your activity of choice, treat yourself to a Gippsland adventure and experience a unique region of Victoria, full of adventure, indulgence and a constantly changing landscape.
Discover more of Victoria's regions, here