For the first time in AFL history, the Grand Final will be played away from the MCG's hallowed turf, when Richmond Tigers meet Geelong Cats at the Gabba in Brisbane on Saturday night.
Well, that's not strictly true - two pieces of turf from the Melbourne stadium's goal square have been cut up and re-laid in Brisbane, so at least some part of Victoria will be on show this weekend.
While the MCG may be empty Mike Brady will still perform his legendary anthem
Up There Cazaly
at the stadium, broadcast live on your screen as part of the pre-game entertainment at the Gabba.
As Melburnians attempt to celebrate the biggest day on the sporting calendar at home, restaurants and cafes all over the state are offering ways of getting your food and booze fix delivered to your door.
Attica
Head Chef and mad keen Richmond Tigers fan, Matt Boyle is just one supporter who will be doing it tough watching from home…
"Grand Final day, it is like Christmas Day to me. You can smell it in the air as you walk down the street. The scent of excitement, anticipation and a breakfast of Carlton Draught lingers," he reminisces.
"It has been part of my life since I was a young tiger; it is a day not to be missed. I've spent it at family houses, having a huge BBQ lunch and I've tuned in at hostels in Europe at 7am with my mates. And the ultimate, witnessing my team lifting the cup on the hallowed turf of the MCG with my father by my side."
Matt says it is a day spent with family, friends, loved ones and that random person you just became best mates with, because they barrack for the same team as you.
"As a proud Victorian, it shatters me that the game can't be played on our beloved MCG this year. I'll miss that Four and Twenty and the roar of the crowd that echoes off the stadium walls. But the spirit of our game isn't lost…
"I'll be cheering in my living room and placing $2 sweeps on first goal, with as much enthusiasm as ever. There hasn't been all that much to cheer about this year, so screaming at the TV will have to cut it," Matt says.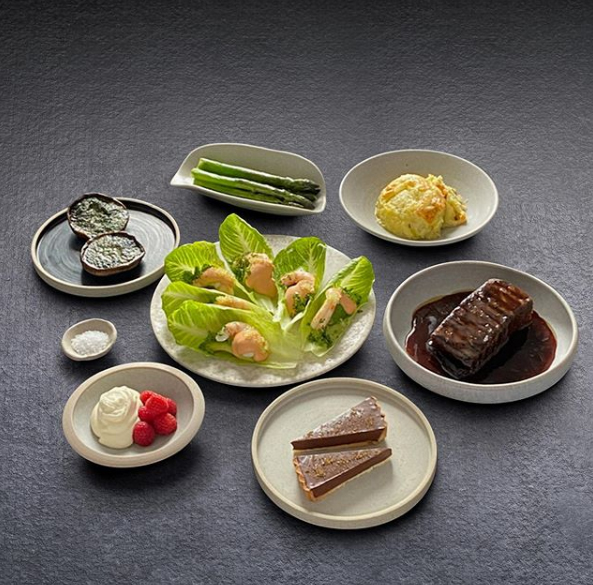 Attica's Grand Final feast box.
Attica is just one of many establishments serving up a Grand Final feast box to be delivered to fans' doors. Think Crystal Bay prawns, pepper and honey-glazed beef short rib, cheesy potato and leek bake, roasted mushrooms, asparagus and a decadent chocolate and wattle seed tart with raspberries and bunya cream for dessert.
To order this Grand Final feast, or any of Attica at Home's offerings, click
here
.
Alice Rebel's Café
on Nepean Highway in Chelsea is serving up Grand Final grazing boxes to appease all footy fans' tastes, from party pies and mini sausage rolls to antipasto delights. To order this action-packed box, simply download their app from
WOWAPPS
, go online or give them a call.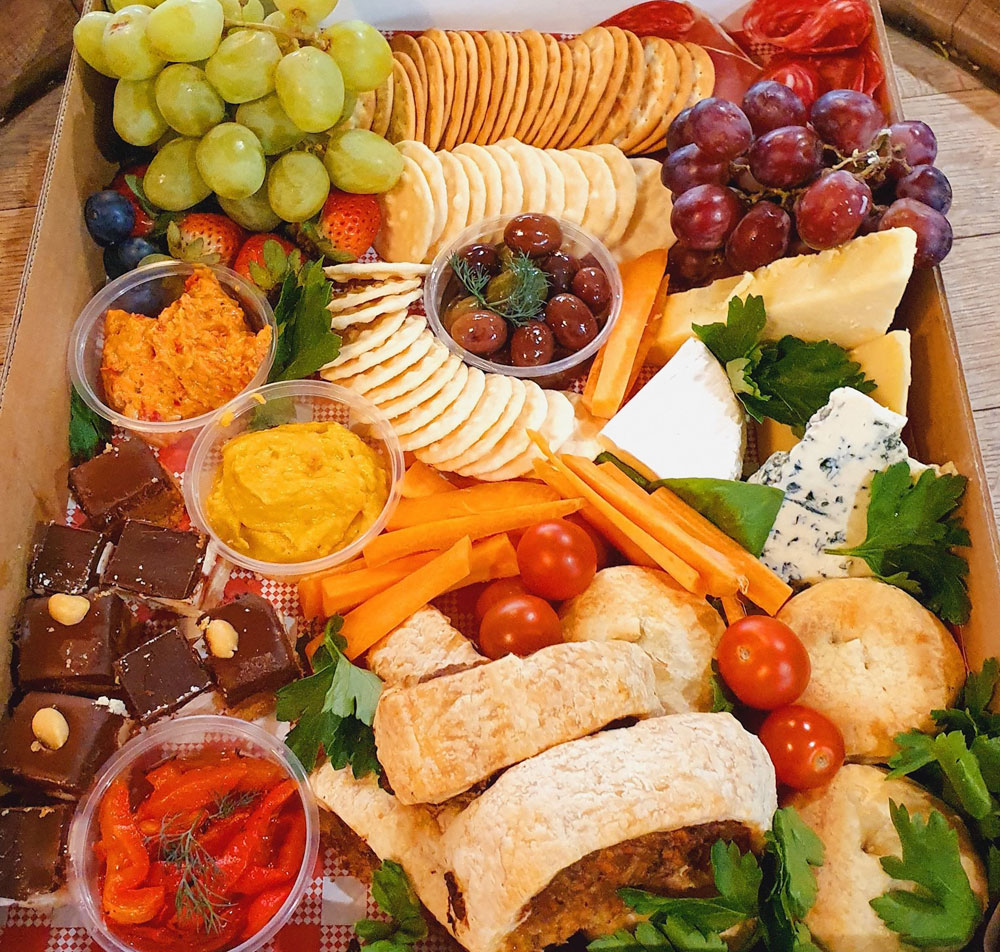 Alice Rebel's Grand Final grazing boxes.
Footy fever and almost freedom…there are a few things worth celebrating in Melbourne this weekend, why not enjoy the Grand Final with a package from
Gourmet Kitchen Restaurant & Bar
on Margaret Street in Moonee Ponds? Each package includes a picnic box, dessert box and bottle of Tobacco Road Prosecco. Order by downloading their app from
WOWAPPS
, online or by calling the restaurant.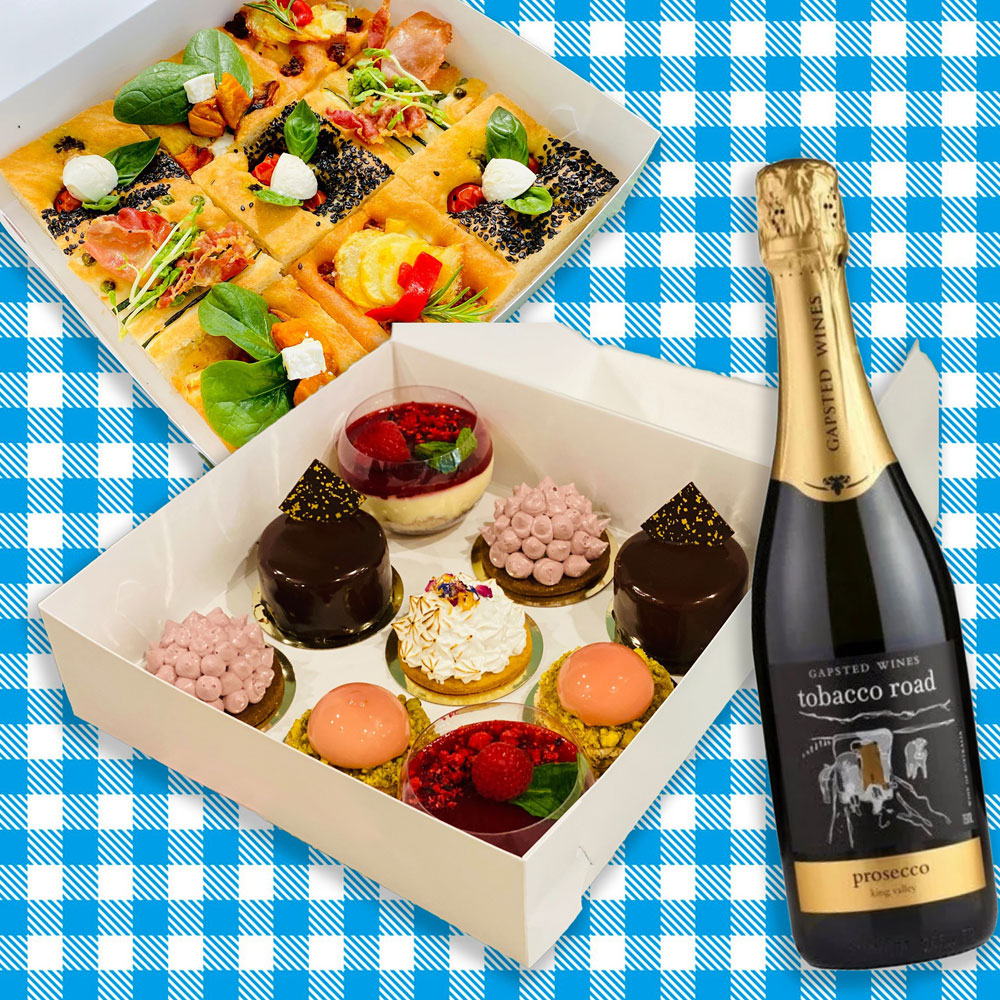 Footy Fever Grand Final packages from Gourmet Kitchen Restaurant & Bar.
Fancy some Spanish tapas and Sangria to watch the final?
Kanela Flamenco Tapas Bar and Restaurant
on Johnston Street in Fitzroy has got you covered, with picnic boxes full of jamon iberico, manchego cheese, marinated olives, stuffed peppers, tortilla de patata and a ciabatta bread roll; don't forget to add a mini or full bottle of Sangria to the mix. Pre-ordering is required for pick up or delivery on Saturday morning.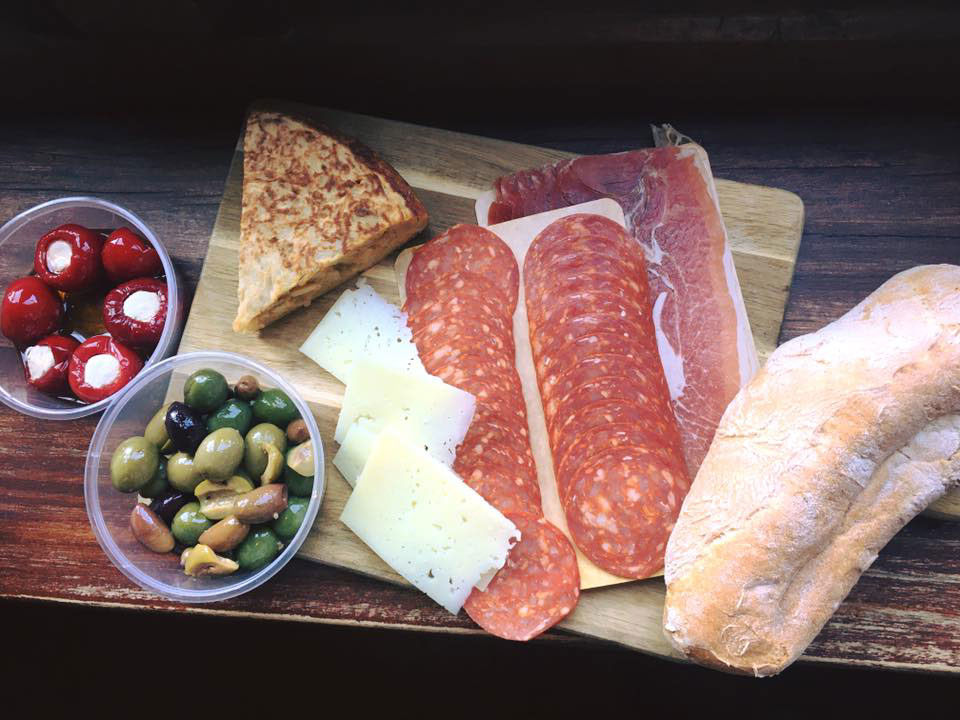 Footy tapas and sangria from Kanela Flamenco Tapas Bar and Restaurant.
Earn yourself the Norm Smith medal by ordering a feast everyone will enjoy from
Spencer & Co
on Rathdowne Street in Carlton North. Graze from artisan cheese and antipasto packs to tame your hunger during the big match; there's also wine packs and bottles to make sure you are kept hydrated, as you cheer your team to victory.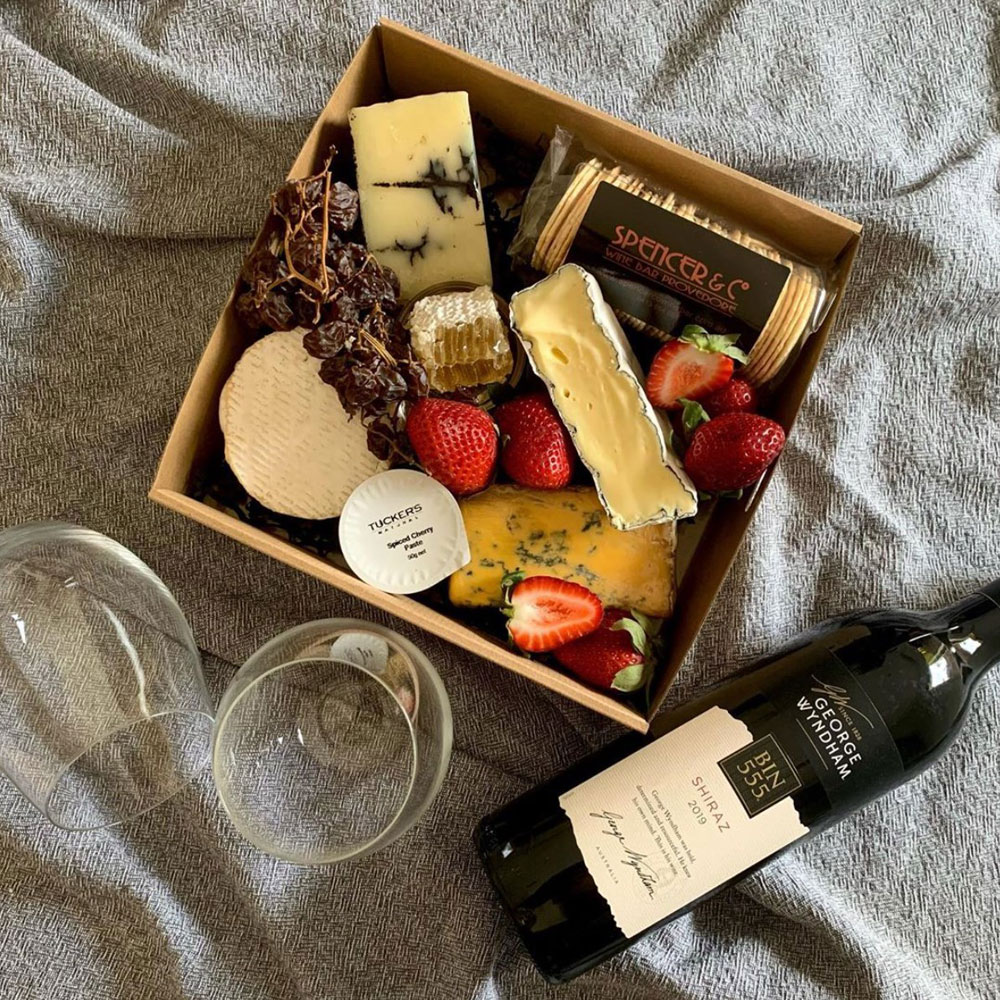 Artisan cheese and antipasto packs from Spencer & Co.
For more Melbourne restaurants near you to appease your footy hunger pangs, click
here
.