Plane Food That's No Longer Plain
For Australians venturing off on their airline of choice, a hankering for decent food can often leave them air-bound and hungry. But inflight meal selections are changing as competitive airlines worldwide are now employing some of the best chefs in the world to work behind the scenes, creating menus that hit the spot at high altitude.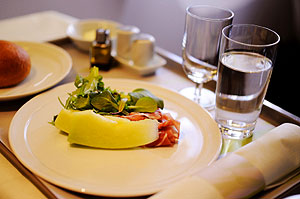 Serving the Best Australia Has to Offer In the Air
Australian airlines are also pushing towards excellence, offering the ultimate dining experience in the air by consulting some of our nation's most celebrated chefs. Virgin Airline food is reaching new heights, as of 2011 they began offering Luke Mangan (Salt grill) endorsed menus as part of their service on Virgin Blue, Pacific Blue and Polynesian Blue flights.
This is an ambitious airline-chef alliance and Luke's keeping it simple, realizing that travellers are not after rich, heavy meals. "If we can keep it full of flavour, light, clean and healthy, as we do in our restaurants, we'll win the customer over," Luke Mangan explained to Australian Business Traveller.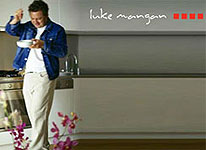 Celebrated Chefs as Travel Food Consultants
Sydney-sider Matt Moran (ARIA Restaurant) has been working with Singapore Airlines International Culinary Panel since 2003, making seasonal produce a priority and offering ideas on how to bring the best modern fusion feasts possible onto the plane. He consults with the airline's chefs to navigate the challenges of catering at high-altitudes and presents realistic, flavourful and stylized recipes.
In his role as a consultant, Matt Moran is regarded as an ambassador for Australia's cuisine and highly sought over elsewhere for his uncompromising focus on quality. Curtis Stone is another celebrated Australian chef working as a global consultant for American company United Airlines.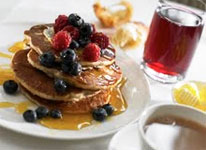 Inflight Food Beyond Expectations
Oftentimes serving over 100, 000 meals a day, airlines are now avoiding shortcuts when it comes to their food. The gourmet inflight food trend is now an element of competition amongst domestic and international airlines trying to differentiate themselves from others. The team at British Air openly invited Heston Blumenthal (The Fat Duck) to help with their menu revamp and were steadfast in their demand for quality to passengers.
As poor quality airline food slowly becomes a thing of the past, regular menu reviews are conducted to ensure that even frequent business travellers are being offered something new and appealing. In 2010 British Airways served over 160, 000 bottles of wine and 69, 500 bottles of champagne, indicating that food and wine pairing is also an important consideration for airline menu designs.
Showing their commitment to excellence, Quantas has been winning prestigious Cellars in the Sky awards since 2005, including a total of six titles for 2011 alone; their first and business class food menu consultant has been Neil Perry (Rockpool Bar & Grill) since 1997.
By Michelle Tchea, AGFG Contributing Blog Writer