There's real joy to be had stumbling across new wines and alternative varieties - particularly when their quality demands that you drink more.
By Matt Wallace, buyer for Premium Wines Direct
A Sunday drive visiting wineries, an interstate football road trip broken up with winery pit stops (using the spittoon of course) and making random selections at your local are great ways of broadening your taste and bypassing wine boredom. There can be comfort in the familiar, but give me the excitement of the new and the memories that flow from it. The last edition of our wine segment featured Albariño from Gemtree and a Fiano from Coriole – both are exceptional whites which I thoroughly recommend seeking out.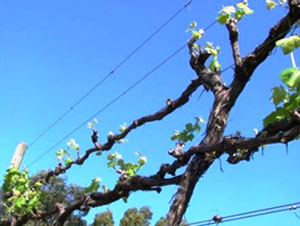 This issue features two distinctive red blends, one made at Marius by Roger Pike in McLaren Vale and the other at Landhaus by Kane Jaunutis in Barossa. Both are tiny, recently established outfits receiving stunning accolades for their wines. Collectively they have 10 current releases which have garnered 18 scores of between 93/100 and 96/100 from the likes of Huon Hooke, James Halliday, Campbell Mattinson, Phillip White and Tim White.
A blend which is dear to each of their hearts is Shiraz Mourvèdre. Mourvèdre is probably Catalonian in origin, but takes its name and pronunciation from the French where it is widely used in the production of Chateneuf and Bandol wines. Some still use the name Mataro, including Wendouree which produces a stunning blend of Shiraz and Mataro in the Clare Valley.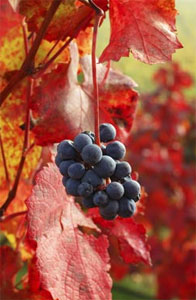 The WagerRoger (Marius) and Kane (Landhaus) see Mourvèdre as a stunning variety in it own right, with the additional ability to lift excellent Shiraz to even greater heights. Typically their blends feature roughly 50 per cent of each variety. Being good mates with a friendly professional rivalry, Roger and Kane have an ongoing wager on who will score the highest points from James Halliday. Their 2006 wines both received 94 points.
I quizzed the pair on their thoughts on the deadlock and Kane explained, "Just quietly I reckon Halliday got it wrong, I reckon mine is just a touch better than Roger's - it's like comparing a BMW M5 to a BMW M1. The new, fourth-generation M5 takes the trademark M characteristics to a whole new level of perfection." Roger's reply was succinct, "Is the Marius Symposium Shiraz Mourvèdre better than the Landhaus? Is a BMW better than a Mitsubishi?"
Landhaus' Old BarossanLandhaus sources fruit from an array of old Barossan vineyards, including some previously patronized by the likes of Torbreck and Glaetzer of which vine age varies, most being 60 to 100 years old. The Shiraz Mourvèdre is a saturated black and purple colour. It's massive, loaded with chocolate, black cherry and plum along with a fine minerality. Fruit bolstered by an acidity that presents as though from a cooler climate. Tannins are abundant and extremely fine – this is a great wine.
Kane's TakeI loved Mourvèdre from the moment a couple of good friends showed me some really old Domaine Tempier (Bandol, France) wines from 1964 through to 1971. I had seen nothing like this before. Their ability to age was incredible and the flavour profile they developed was more intriguing than some great old burgundies that I have tried. It is my favourite variety because the best examples are deep and brooding with dark fruit, liquorice, roasted nuts, spice and the scent of the warm earth in which it was grown. It's distinctly adult – rich, full bodied, and savoury. It reveals a softer side through an abundance of ripe sweet fruit. Tannins are ripe and plentiful without being intrusive and the finish is gloriously long. It makes wonderful wine – noble, undervalued, magnificent and distinctive.
Marius' Younger VinesThe Marius vines are younger than those of Landhaus but the wine is no less profound or mouth watering. It's taut and linear with polished black and blue fruits, earthy spice, chocolate and leather, great length and fine tannins. It is also loaded with character - a bit like Roger himself. By character I don't mean dirty or funky or weird, maybe charisma is a better adjective, but that doesn't quite cover it either. It's like a complex character from fiction whose competing interests, compulsions, benevolence, darkness and desires are distinctly visible but integrated sufficiently to demand ongoing investigation from the reader.
Roger's TakeThe story of my introduction to Mourvèdre is pretty much the story of how I got into wine. Back when I was 21 I did the European trip; no real plans but a couple of 'must-do' items – the Oktoberfest in Munich and the running of the bulls at Pamplona. As a big fan of Hemingway the cojones test of the bulls was de rigueur. It was a big adrenalin rush and great fun and I fell in love with Spain, despite the fascist dictatorship of Franco. I eventually found myself squatting with a couple of mates in a semi-derelict old farmhouse in the foothills of the Sierra Nevada with a distant view to the Mediterranean. We soon discovered that in those parts wine delivered a bigger bang for your buck than beer, and so started my journey.
After trying countless reds including a couple of very obscure varieties I was talked into spending an extra 20 cents for a bottle of Mourvèdre or, as we tended to call it then, Mataro. That bottle of wine, and I can't for the life of me remember the producer, was my personal epiphany into the world of wine. Forty years later I have swapped the foothills of the Sierra Nevada for the foothills of the Mt. Lofty Ranges and the view of the Mediterranean for the view of the Southern Ocean. My philosophy of wine is centres around a sense of time and place. I make wines that the vineyard gives me, wines that clearly express the special terroire of the Marius vineyard and reflect the vintage in which they were born.
The EndLandhaus' Kane Jaunutis and Marius' Roger Pike see Mourvèdre as a possibility, literally growing forth from their vines for respective historical reasons. One's source vineyard being older than the other, both yield a significant quality based on Mataro traditional blending and philosophical reverence to European precedents. Both scoring equally amongst adjudication by the nation's finest palettes, there's no real winner between the two brands. If ever a dispute it's more so amongst themselves as a friendly rivalry perhaps with hints of machismo sportsmanship.
Each producer, as is to be expected, believes in the vigour of his uplifted Shiraz and as such the best bet in identifying a true winner is to taste both yourself, as they are as close as it comes in quality so the end conclusion draws down to a matter of personal taste. Taking the safe route, may I recommend both a McLaren Vale and Barossa bypass when sojourning nearby?