By Leigh O'Connor.
Headhunted at 23 to work as a private Chef for one of Turkey's richest people, Murat Ovaz knows a thing or two about Turkish cuisine.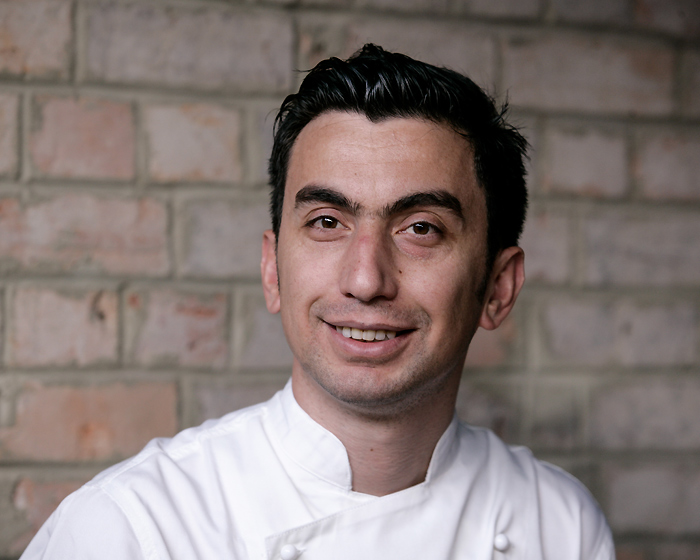 The mastermind of Yagiz restaurant in trendy South Yarra, Murat arrived in Australia in 2009 and has worked in top kitchens in NSW and Melbourne, including with Colin Fassnidge at Four in Hand and as Head Chef at Tulum.
Named after his grandfather whose portrait dominates the restaurant's walls, Yagiz brings people together in an unpretentious atmosphere, where refined dining is enjoyed without fuss.
Expect to experience the flavours of Turkey with a modern, unique twist, while indulging in the theatre of an open kitchen and a complementing wine list embracing drops from around the globe.
"My grandpa Yagiz was a strong, opinionated man who shaped the person I have become today," Murat tells AGFG.
"When he sent myself and my cousins to a religious boarding school in Turkey at age 15, I didn't last very long and ran away!
"I had to survive… to get a job and the first one I got was working in the kitchen of a five-star hotel – I kept going from there."
Murat says working with Colin Fassnidge also developed his culinary style and he is proud to have earnt the Chef's trust and become part of his family.
"Colin is a great Chef, but also a great guy. It was hard work, but it was also fun. I learnt the kitchen needs to be well organised and to develop a relationship with the staff. He is the best person I have ever worked with and he has supported me and Yagiz from the beginning, when he attended our opening party in February."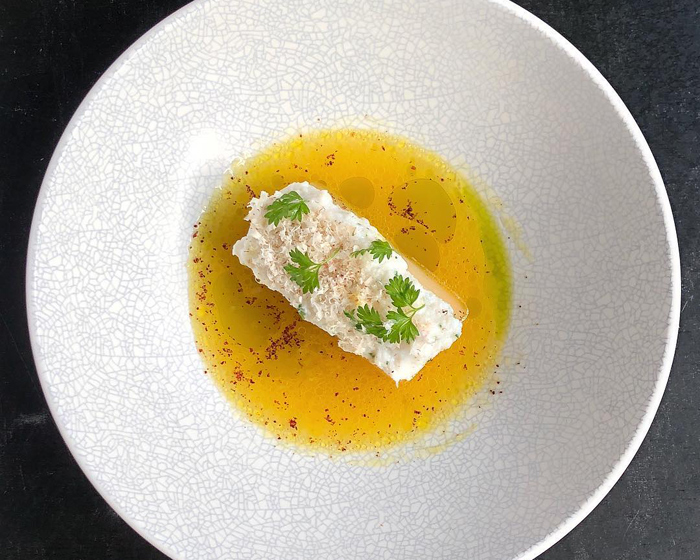 On Yagiz's new Spring menu "Yengec:" Fraser Island crab meat and orange braised leek.
It has been a challenge to open a Turkish restaurant on fashionable Toorak Road, but Murat says locals have been very open and keen to try new things, resulting in regular guests who dine at Yagiz every week.
"Our concept is modern, fine Turkish cuisine with no fuss. It has taken me a few years to develop my style of cooking, adapting traditional recipes to a Modern Australian take. My menu is very simple and unique to Melbourne – I add and change things every day.
"I didn't really cook Turkish food in Turkey, I only ate and appreciated it. But here I cook it every day."
Often overlooked by Australian foodies, Murat says most people think of gozleme and midnight kebab snacks when Turkish fare comes to mind, in fact there is a lot more to the cuisine and wine.
"This is our challenge… Turkey's micro climate is perfect for wine, but it is only recently Turks have taken winemaking seriously."
In the homeland just last year to visit his parents, Murat says there are a number of new places to dine, but he never goes past tucking into a quintessential grilled fish sandwich on the edges of the Bosporus.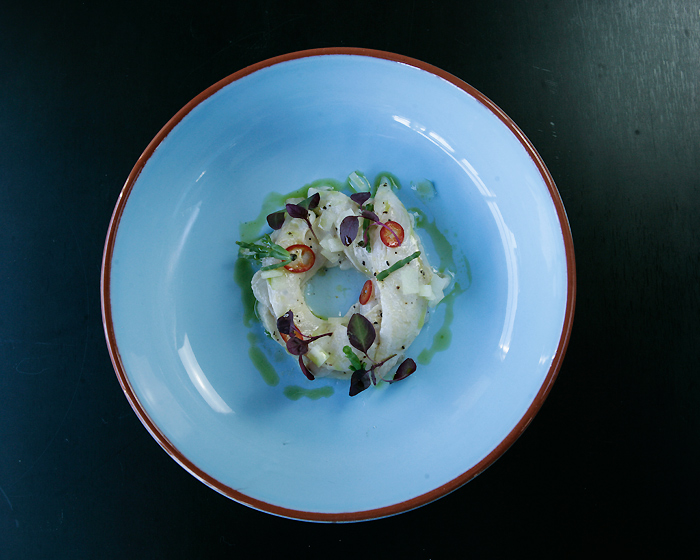 It is a traditional fish recipe - Lakerda– that he shares with AGFG readers.
"I chose this recipe as it is a great way to serve fish and a simple dish anyone can prepare. It is one of our best sellers and a much-loved menu choice."
Murat also confesses to not being able to cook without Isot and eggplant – the vegetable's flavour marries well with many ingredients, while the Kurdish black pepper Isot is a wonderful spice, similar to a chilli flake.
So what lies ahead for this innovative Chef on a mission to put Turkish fare on the Down Under stage?
"Yagiz has only been open since October last year. I want to establish this restaurant before I think of anything else. I am still having lots of fun creating and cooking the dishes I do and giving pleasure to my guests."
We look forward to seeing what the future holds for Murat and Yagiz.