Our Favourite Turkish Desserts
Rich in history, culture and also mouth-watering desserts, take a trip to Turkey's shores with a single taste of these treats below.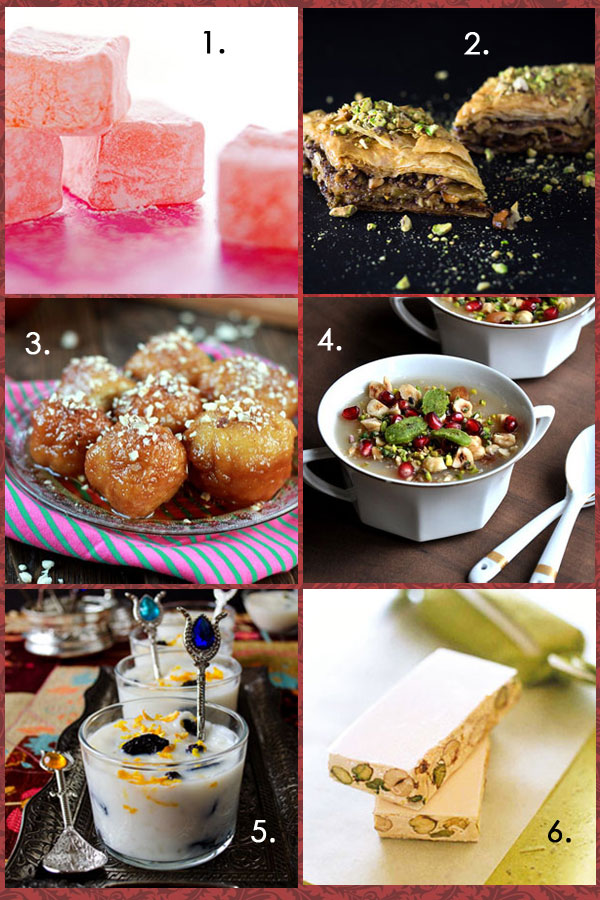 1. Turkish Delight -
We couldn't create a list of Turkish Delights without the star attraction! Delicate, soft and simply divine with a subtle rosewater flavour, this delight is a Turkish treat all over the world.
2. Baklava –
Layers of flaky filo pastry filled with a rich and sticky mix of nuts and syrup. This sweet treat can be eaten at any time of day and with minimal ingredients, the addition of honey in the syrup gives you a chance to show off your favourite, single blossom honey to really make it your own.
3. Lokma –
These melt-in-your-mouth doughnut balls in sweet syrup are commonly found on the streets of Istanbul. Test out our recipe to re-create these bite-sized delights in your own kitchen.
4. Asure –
Also known as Noah's Pudding, this creamy delight is full of grains, fruits and nuts, and for some, it is a symbol of friendship. Asure (or ashure) means 'tenth' and is served on the tenth day of the first month on the Islamic calendar.
5. Sutlac –
A cool and creamy delight, rice pudding is one of Turkey's many milk-based puddings and desserts, with Sutlac among the most loved. Use fresh milk, cook with care and remind yourself to be patient and you are sure to have a delicious and refreshing reward once complete.
6. Halva –
This dense, very sweet tahini slice is popular not only in Turkey, but around the world. Use your favourite ingredients to make it the way you like and be sure to cut a few slices to share with friends over coffee or tea.