Celebrated for 35 hours from 1pm on October 28 to October 29.
"To drink one cup of coffee together guarantees forty years of friendship," - Turkish expression.
Istanbul Skyline, Turkey.
In the lead up to the Republic Day of Turkey, celebrate like you're in Istanbul and put on a dinner party with our list of delicious Turkish recipes here. On this day, Turkey and Northern Cyprus celebrate the spirit of modern Turkey, free from the Ottoman Empire; Turkish culture finally was able to blossom into what we see today.
Turkish cuisine brings together the flavours of the past Ottoman Empire; many dishes will have a fusion of Arabic, Greek, Armenian and Persian elements that come through in the types of herbs, vegetables and fish used. If you're inspired, it's the right time to discover kebabs, meze, pide, coffee, halva, bulgur and raki at your local Turkish restaurant.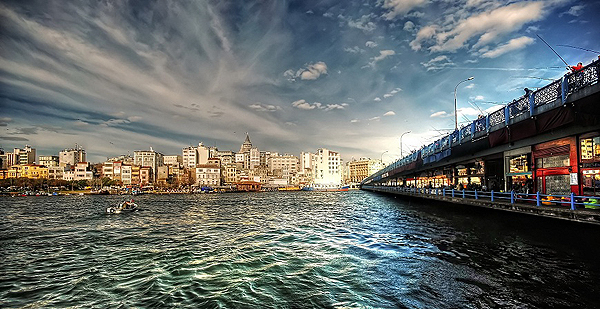 Galata Bridge and Galata Tower, Istanbul Turkey.
For Melburnians – make a special trip to Arabesque, where Turkish cuisine is fused with Middle Eastern and Moroccan flavours in the form of dishes such as the Sultan Lamb Claypot – tantalising lamb pieces, served in a Moroccan spiced sauce on top of pearl couscous, topped with eggplant, haloumi and herb béchamel. Arabesque is celebrating Turkey's Republic Day by holding a "Feast from the Middle East," where food from Izmir, Trakya, Ardahan, Trabzon, Edirne and Sanliurfa will be on show from October 19 - November 2 in the form of a Turkish Banquet, check here for more details.