By Leigh O'Connor.
What do you call a fake noodle? An impasta!
Whatever the shape - spaghetti, penne, ravioli or linguine - we all love a steaming bowl of al dente pasta, topped with our sauce of choice.
To celebrate National Linguine Day on Tuesday, September 15, here's six fun facts you probably didn't know about pasta and our pick of restaurants around the country to celebrate all things Italian:
•Linguine means 'little tongues' in Italian and is one of the world's oldest kinds of pasta, dating back to around 400 years ago.
•Before machinery, pasta was kneaded by foot…because pasta dough is so tough, workers would walk over large batches of it to knead it – a single batch would take a 'full day's walking' to make.
•Al dente pasta not only tastes better, it keeps you fuller for longer; this is because it takes longer to digest.
•There are about 350 pasta shapes and about four times as many names as shapes!
•The average Italian eats 27kg of pasta each year.
•People were once fooled into thinking spaghetti grew on trees. A BBC spoof doco showed farmers in Switzerland, harvesting spaghetti from bushes; leaving viewers wondering where they could buy their own pasta bush.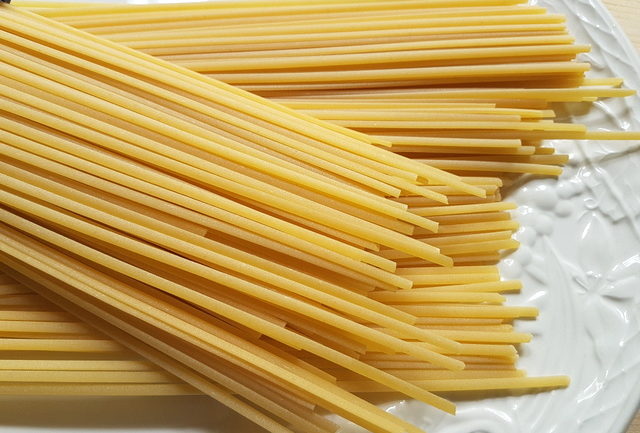 If you are thinking of asking your friends or family to join you to celebrate linguine day cos they look cannelloni; head to
Carlo's Italian Ristorante Bar & Seafood
on Wason Street in Ulladulla. Stroll up from the sands of Ulladulla beach to find succulent seafood, cheeky cocktails and Italian fare with flair at this cool, coastal venue where cane, blond wood and white tiles set a laid-back vibe.
Celebrate National Linguine Day with a bowl of house specialty linguine al porto – prawns, garlic and white wine, with a touch of cream – best washed down with a crisp glass of Western Australian Wild Oats Sauvignon Blanc Semillon.
Anything is pastable when you head to
Antica in the City
on Morphett Street in Adelaide's CBD, or sister venue
Antica in Hyde Park.
Wrapped in a suave vibe, linguine lovers are welcomed into a calm setting of sophisticated neutral tones, allowing a kitchen and drying room encased in glass to become a feature focus; as well as a sleek bar promising tantalising drinks.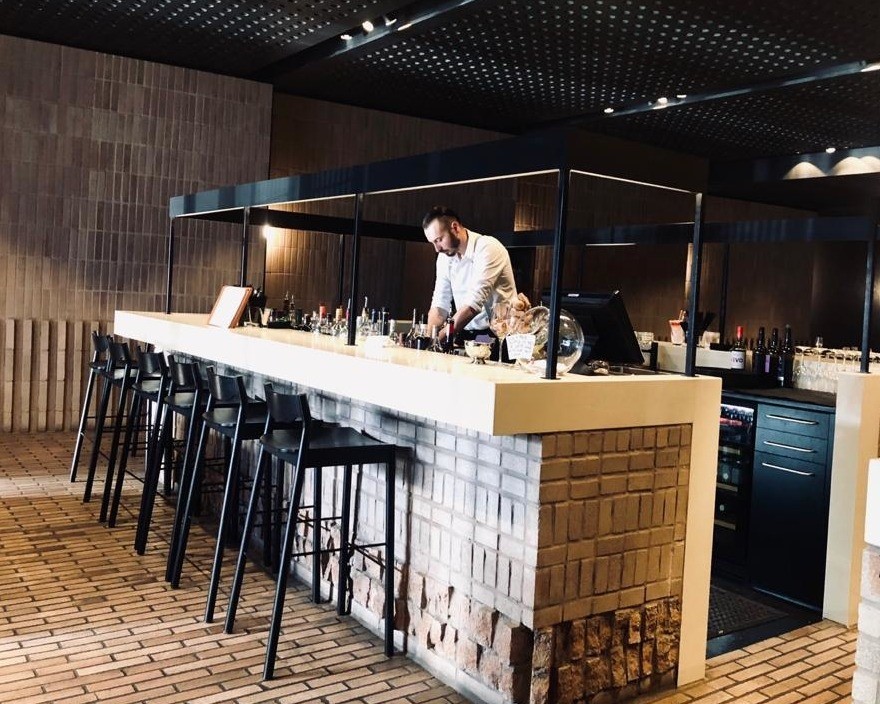 Grab a Limoncello Martini before sharing an antipasto selection of Italian cured meats and cheese; then delve into fresh housemade pasta dishes like fettuccine ragu, with 18-hour slow-cooked beef ragu. Gluten-free pasta is also available on request – why not try the ravioli, filled with ricotta, basil, sautéed mushrooms, zucchini and asparagus in butter and sage sauce?
A secret family linguine recipe is on the menu at
Alba Salentinian Restaurant
on King Street in Newtown. Sharing Nona's handwritten recipes along with Mamma in the kitchen, Alba dishes up a taste of regional Italy in rustic surrounds of exposed brick and subway tiles; setting the scene for authentic dining from a menu championing the cuisine of Salento.
Linguine alla Scoglio features a combination of housemade pasta, mussels, clams, squid and prawns, cooked with extra virgin olive oil, white wine, chilli and garlic. Finish your Italian celebration with desserts like chocolate semifreddo mousse and almond sauce; or panna cotta with mixed berry sauce, before a glass of traditional Limoncello.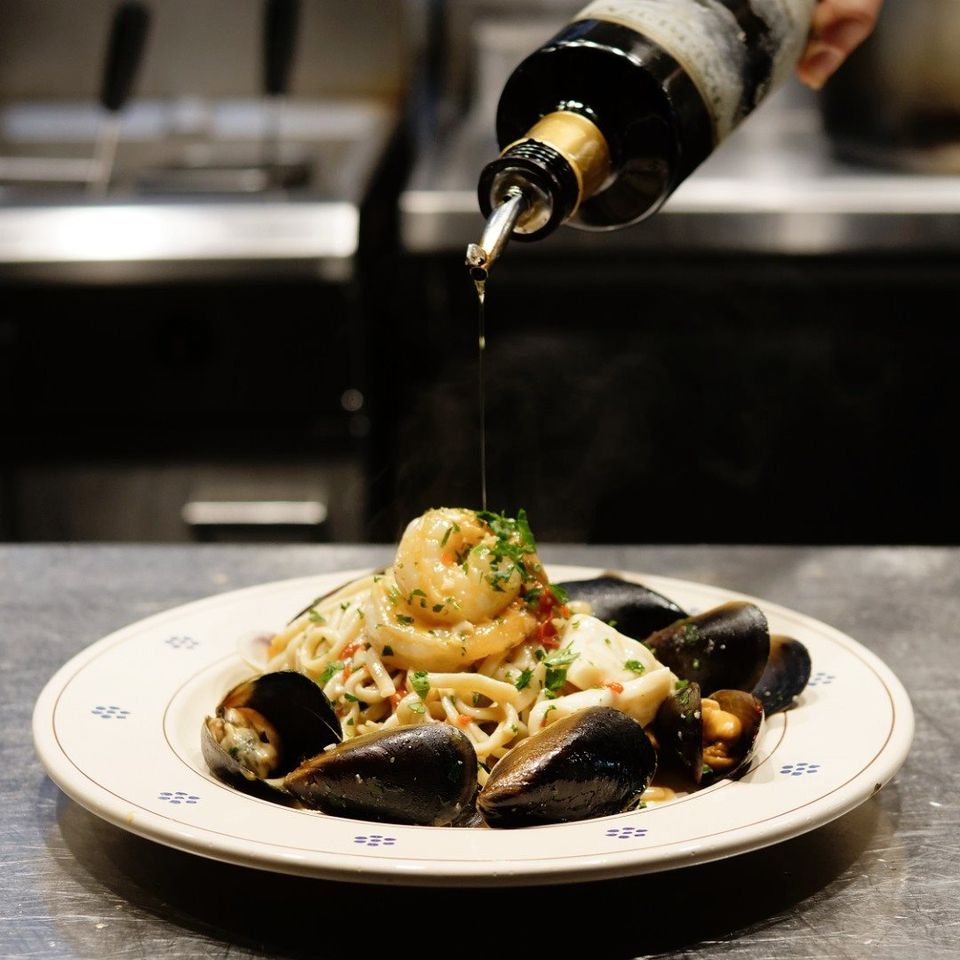 Alba's linguine alla scoglia.
You may not be able to dine in at
The Stables Restaurant
on Ellesmere Place in Malmsbury due to Victoria's COVID lockdown and curfew, but you can celebrate National Linguine Day at home with a takeaway linguine marinara. Picture perfect al dente pasta, topped with barramundi, calamari, mussels, pippis, shrimp and prawns in a delicious tomato and garlic salsa, with shaved Parmesan.
Why not grab sweet pizza for two for dessert? Choose from rhubarb and custard, or black cherry and Nutella, with a crispy crumble topping, served with Chantilly cream.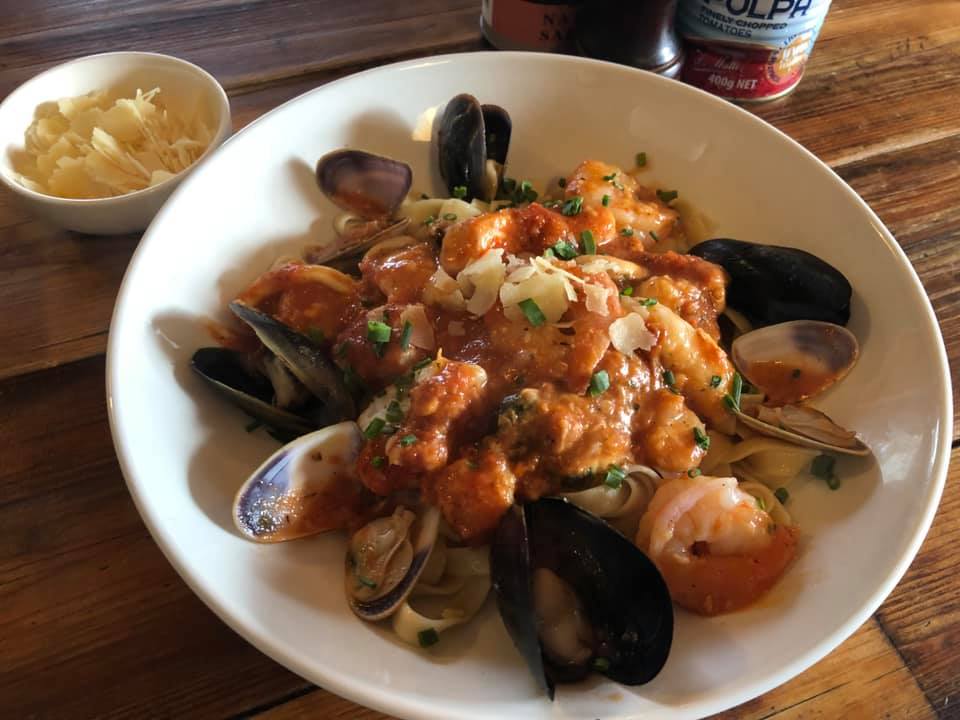 Linguine marinara from The Stables Restaurant.
Trattoria di Roma
is the place to go in Christies Beach to enjoy a meal, just like eating at an Italian family's table. This Beach Road restaurant brings a little slice of Rome to Adelaide's coastal suburbs, with authentic recipes and dishes to tempt the most discerning palates, from pizza and pasta to seafood and divine desserts.
Embark on a culinary adventure with melanzana parmigiana – eggplant, mozzarella, basil, Napoletana sauce and Parmesan; then delve into spaghetti mare, with squid, prawns, mussels, clams, fish, tomatoes, garlic and black pepper.
Corona Virus may have emptied some supermarket shelves of pasta because of a fusilli people, but you can still get your fix at restaurants round the country. To find Italian restaurants near you, click on the regions below.
Fancy cooking up a pasta storm at home? Check out our recipes
here
.