What better time to visit the Northern Territory than in Winter?
If you're into music, sport and culture, then the Northern Territory's Barunga Festival from June 6-9 is the place to be. This annual festival celebrated the Katherine region and remote indigenous communities, these communities come together and share their community life with visitors. Celebrating since 1985, Barunga Festival attracts around 4000 visitors from far and wide, a great excuse to do something different this Queen's birthday. Looking for a place to stay? Search here.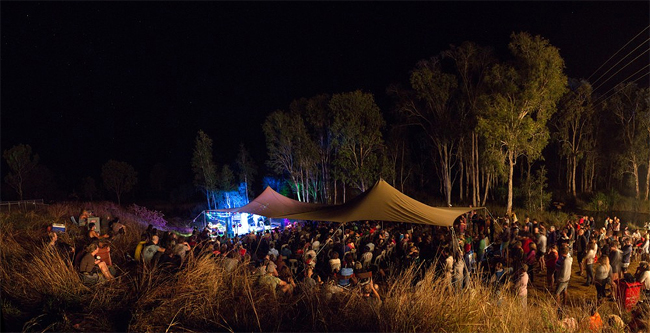 "I've learned the importance of a strong Indigenous music scene. Cultural festivals like this seem to raise the spirits of the entire community and spread a sense of hope and positivity throughout...every year it creates purpose and pride in its preparation and reinforcement of culture and spreads that message throughout all the communities that participate."
~~Missy Higgins, APRA Inbound Delegate 2013, from barungafestival.com.au
Other Magical and Majestic Experiences in the Northern Territory:
Devils Marbles, located 100kms south of Tennant Creek, these clusters of mysterious rock spheres are scattered in heaps through a wide, shallow valley. Enjoy great modern Territorian cuisine at Pee Wee's at the point, a chef hatted restaurant established in 1997 on the shores of Fannie Bay. If you are making the journey to the NT, you most definitely can't go past Kata Tjuta National Park, enjoy these magical and majestic rock formations just 25 kms from the famous rock itself, Uluru.