Chinese New Year Is Upon Us
Chinese New Year is the longest and most important celebration in the Chinese calendar, varying in date depending on the Chinese calendar. This year it falls on the 3rd of February during which there will be street festivals, dancing, music, people wearing colourful costumes and vibrant displays of Chinese lanterns, fire crackers and fireworks in all the major cities. 2011 is the year of the rabbit and the Chinese New Year celebrations around that theme can last for up to 15 days. Festive television programs from China will be watched by many families and across different communities in Australia there will be events and festivities to partake in.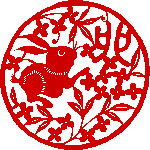 Splash Out in Red
Red is the colour of prosperity and also a colour which is believed to scare away evil spirits and bad fortune. Chinese people will decorate their homes, specifically their windows and doors, with red paper cuts which symbolize happiness, prosperity and long life. In addition, red clothing is also worn throughout the celebrations as a way to welcome the New Year.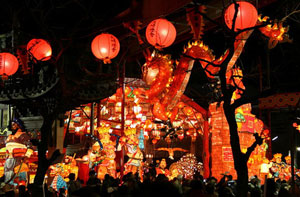 Chinese New Year in Australia
Chinese people first came to Australia in large numbers during the Gold Rush beginning in the 1850s. About one third of the miners were Chinese and many Chinese Australian families can trace their history in Australia to that time. In towns such as Ballarat and Bendigo, monuments and buildings developed by Chinese settlers serve as reminders of the long history of Chinese immigration to Australia. Today the Chinese community in Australia holds a variety of events to celebrate festivals such as Chinese New Year.

Food Culture During Chinese New Year
New Years is a time for family and a reunion dinner is held where members of the family get together for a celebration. The main dish in this festive season for most Chinese people around the world is dumplings (jiao zi). Dumplings are a traditional food widely popular in China and generally consist of minced meat with finely chopped vegetables wrapped into a think and elastic piece of dough skin.
The shape of a dumpling resembles that of ancient Chinese gold or silver ingots and symbolizes the hope for a prosperous year. Sometimes a clean coin is hid inside one of the dumplings and if you come across the "lucky" dumpling, you will have good luck. Left over dumplings can be reheated by frying, making the skin crunchy on the outside and many Chinese families opt for making extras for the next few days to avoid cooking.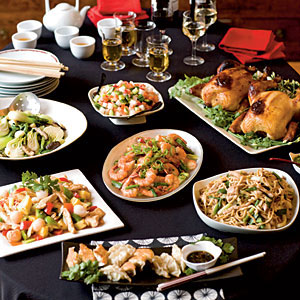 Fish is also a staple New Year dish because the word "fish" in Chinese shares the same pronunciation with the word "surplus." Thus, the wish for the New Year to have surplus is covered by eating a whole steamed fish.
Spring rolls are a Cantonese dish made with vegetables or meat wrapped in spring roll wrappers and deep fried. Traditionally eaten during the Chinese New Year, they are now a popular food any time of the year and can be found in most Asian restaurants.
This year, why not celebrate the Chinese New Year in traditional style and cook up a feast. We've provided the most popular recipes to get those taste buds going. And if you're not a cook, check our websites for a list of Chinese restaurants in your area and book yourselves in for a celebration of delicious food and good company.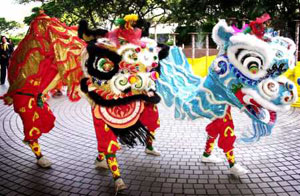 Recipe for Pork and Cabbage Dumplings
Recipe for Chinese Steamed Fish
Recipe for Vegetable Spring Rolls
Written by AGFG staff writer Sarah Hu.