For fashionista Celia Farrar, the poke obsession began in Los Angeles when she was taken to a hole-in-the-wall spot in Venice Beach, where pots of delicious marinated fish were being doled out to a queue of hungry surfers, skaters and locals.
After teaming up with fellow food enthusiast Guy Jackson, the pair began considering how to bring these laid-back sushi bowls to England. A cheeky trip to Hawaii later, they started London's first poke eatery and joined one of the hottest food trends of the moment.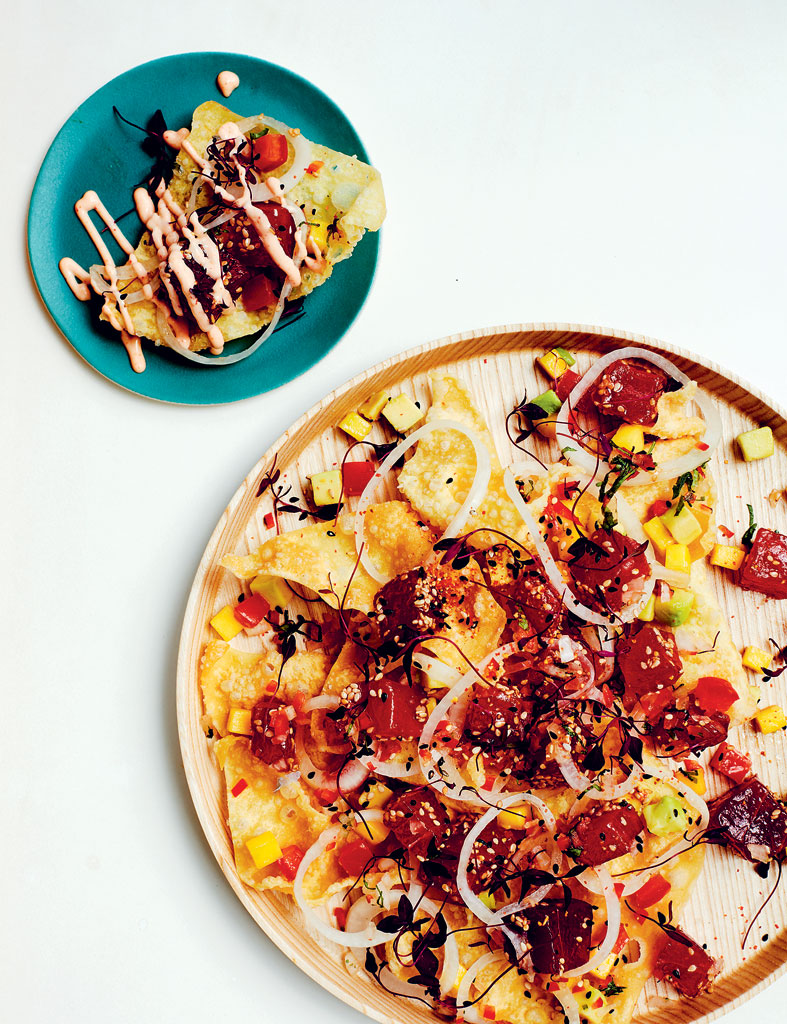 Celia and Guy's spicy ahi poke with wontons and mango salsa.
Poke (pronounced poh kay) literally means to cut or section the fish, which is then served sprinkled with sea salt. These days anything goes when it comes to ingredients, simply select the fish, cube it, layer it on rice and pile high with the topping of your choice.
A great sharing dish, ideal for a party or gathering, Celia and Guy's recipe for
spicy ahi poke with wontons and mango salsa
can be placed in the middle of the table and devoured by all. The combination of tuna with fried wontons, pickled onions and salsa is enhanced by a drizzle of spicy mayo, or sprinkling of micro herbs.