Japanese cuisine is world-famous, but there is so much more food in Japan to try than just sushi!
A typical Japanese meal usually consists of rice, miso soup, pickled vegetables and fish or meat – while rice is the staple food, noodles such as udon, soba and ramen also play an important part in the daily diet.
An island nation, Japan takes great pride in its seafood with a wide variety of fish, squid, octopus, eel and shellfish appearing in all kinds of dishes from sushi and sashimi to tempura.
As we celebrate all things Japanese this week in anticipation of the cherry blossom season, here are three amazing recipes from creative Chefs that are as pretty on the plate as the palate:
When two cultures collide…magic happens at Canberra's Nikkei restaurant
Inka
on Bunda Street. Fusing Japanese and Peruvian cuisine, Inka is home to a functions mezzanine, sushi bar and restaurant, with South American accents woven throughout a moody décor of colourful pendent lighting, communal and intimate tables and a well-stocked bar.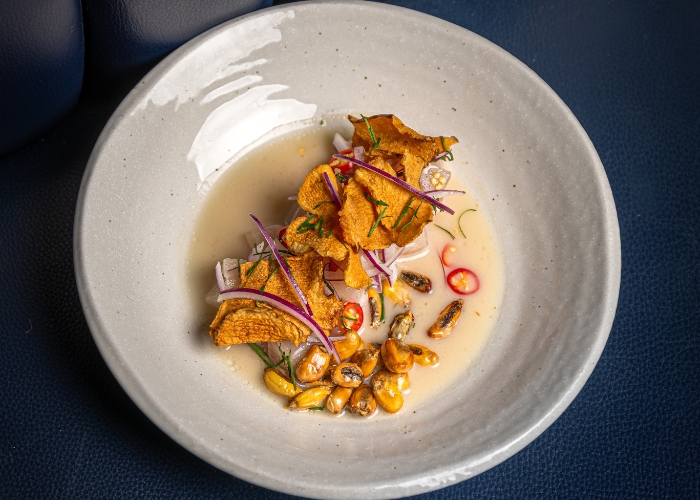 Nikkei was born when Japanese farmers migrated to Peru at the end of the 19th Century, combining their skill with local ingredients to create dishes such as
ceviche classico
– according to Peruvian historian Javier Pulgar, the word 'seviche' (as it was originally spelled) comes from a Quechua term that translates as 'fresh, or tender fish'.
Any white fish is suitable for this recipe such as snapper, kingfish and blue trevalla, while the sweet potato purée, fried Jerusalem artichoke and Peruvian corn add the finishing touches.
Born in China, Chef Winston Zhang now heads the kitchen at stunning Melbourne Japanese restaurant
Akaiito
on Flinders Lane, where a dazzling Red Thread of Light fixture twists its way across the dining room pointing guests in the direction of the hidden underground bar.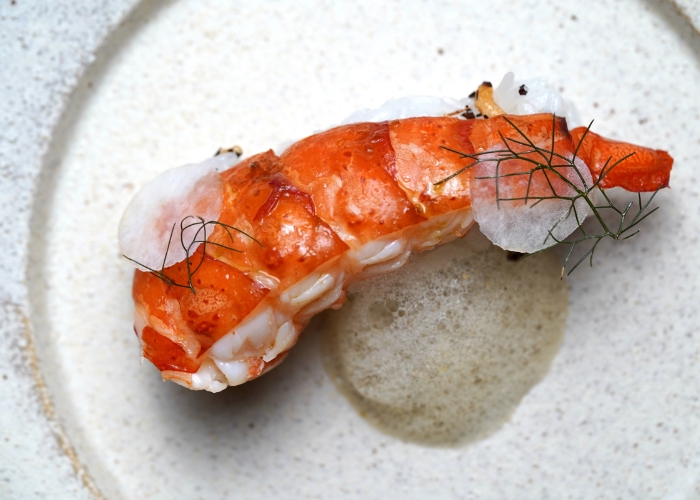 A seasonal Kojin menu offers a unique culinary experience combining fresh local and globally sourced ingredients, with an East meets West interpretation of modern Japanese cuisine – think dishes like
WA marron
with puffed rice, marron foam and bisque.
"We have evolved this dish to reflect age-old Japanese techniques with premium Australian produce. By using fresh Western Australian produce and Japanese cooking, we want to combine the best of both worlds," Winston explains.
Experience the hustle and bustle of innovative izakaya dining at
Yamagen
in Surfers Paradise. Nestled in the QT Hotel on Staghorn Avenue, this vibrant restaurant blends old-school Japanese tradition with new school Chef invention to dazzle guests with style and speed as robata grill dishes appear before their eyes.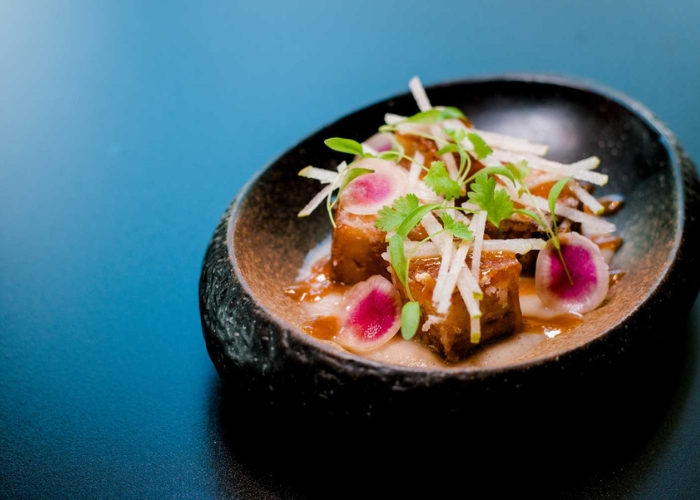 Still looking for a Japanese recipe to knock the family off their chopsticks? Click
here
for more ideas.