As Chinese New Year is celebrated on February 16 and the world prepares for the Year of the Brown Earth Dog, let's check out what's in store for those born under the 11th sign of the Chinese Zodiac.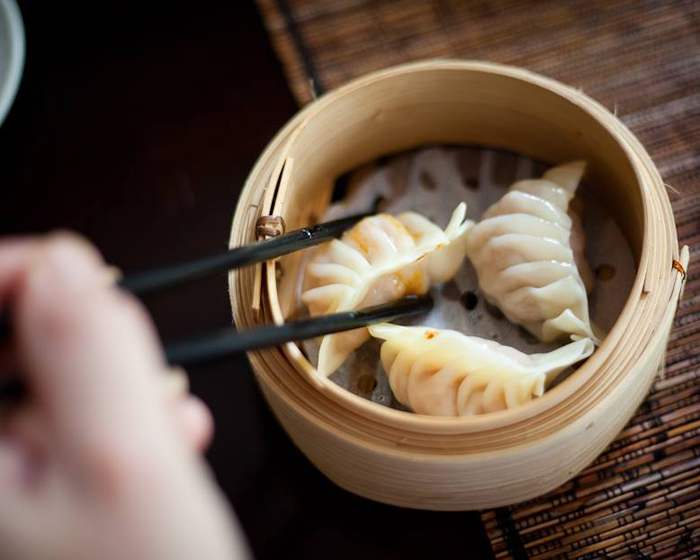 Photo: Embassy XO.
Also known as the Spring Festival in modern mainland China, New Year is the most important traditional festival and can begin any time between late January and mid-February. Operating on a 12-year animal cycle – last year was the Rooster – predicting fortunes for 2018 depends on the type of element and what lucky element, is from your astrological birth chart.
If your lucky element is earth, then this year will bring good luck, while those elements containing fire or metal will bring some degree of fortune.
Dogs are known for a loyal, protecting and fair persona - always thinking in terms of a group, whether close friends, family or other companions. Those born under this sign can have aggressive qualities, especially when their tempers are flared or loved ones are in need of protection.
Famous people born under the sign of the dog include: Donald Trump, Justin Bieber, Michael Jackson, Prince, Mother Teresa, Madonna, Dolly Parton and Bill Clinton.
No matter what sign of the Zodiac you are, we can all celebrate New Year in style at a Chinese restaurant nearby. We've made it easy with recommendations of some of the best barking spots to ring in 2018:
NSW:
Family-friendly Asian fare awaits at Riverside Kitchen @ Stuarts Point Workers Club on Ocean Avenue. Join friends to celebrate the Year of the Dog, in a warm, inviting vibe of feature brick walls and large glass windows overlooking lush bowling greens, while pondering a la carte and buffet menus overflowing with choices. Embark on a flavoursome feast with steamed pork dim sims with soy and chilli dipping sauce, or crispy fried five spice chicken wings; then tuck into the likes of beef and vegetables in oyster sauce, served with steamed rice.
Tasmania:
Dine beneath high ceilings adorned with dragon and phoenix murals at Dynasty Chinese Restaurant on Canning Street in Launceston. With a majestic, upscale ambiance and much sought after location next to Brickfield Park, this restaurant is bedecked in traditional colours of red and gold, while octagonal windows capture full views of the park by day and its romanticism at night. Enjoy an ever-evolving menu cleverly combining Cantonese dishes with Tasmanian seafood and meat, plating up choices such as abalone with oyster sauce and sweet chilli sizzling beef, teamed with special fried rice.
Victoria:
Traditional Cantonese cuisine in a vibrant, yet relaxed setting is on offer at Restaurant Soy on Mornington Peninsula's main dining precinct. Splashes of black and bold red combine with hanging lanterns, bamboo place mats and mini terracotta warriors, to set an alluring scene for a tantalising dining experience, in contrast to the region's beachside culture. Delve into the likes of crackling roast pork on a bed of bok choy with hoisin dipping sauce, or perhaps chicken with snow peas, chilli and lemongrass; for a sweet finish try banana fritters or deep fried ice cream.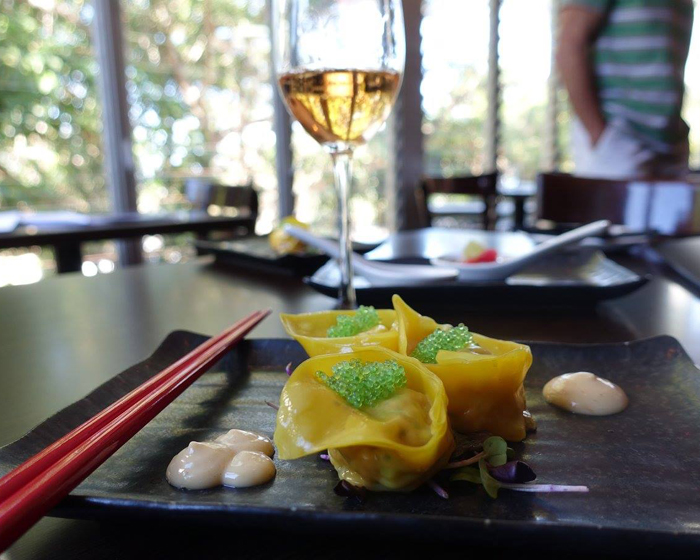 Photo: Embassy XO.
Queensland:
Overlooking picturesque Sunshine Beach from a prime seaside location, Embassy XO on the corner of Duke and Bryan Streets, delicately fuses modern Asian and Chinese fine dining in stylish surrounds. Majestic red and orange lights set the scene to celebrate New Year, with dark timber and furnishings creating an ideal vibe to relax with a cocktail or chilled wine, while contemplating a delectable menu of a la carte dining, or yum cha banquet options. Delight in a starter of soft shell crab with bonito mayo and nori noodles, before mains like slow braised pork cheeks with charred leeks, florets of cauliflower and broccoli, crunchy kale, Autumn Squash and XO master jus.
Sunnybank locals craving Chinese cuisine visit Taste Gallery, based in the Market Square Centre on the corner of McCullough Street and Mains Road. Grab a menu and a round table by the fish tank for easy plate sharing with family and friends, or slide into a comfy booth to ensure a steady flow of conversation in this warm, lively restaurant. Rich and flavoursome fusion dishes such as boiled dumplings with beef, cabbage and chives beckon, along with crispy spring rolls with sweet chilli sauce and stewed pork belly, served with quail eggs. Red bean pastries entice as a sweet end to an Asian food journey.
Western Australia:
Open the golden doors and enter a Chinese palace where hanging lanterns cast a subtle glow over tables adorned in red linen, at YING on Francis Street in Northbridge. With an ambiance of Eastern mysticism, this restaurant boasts extensive a la carte and dim sum menus, including choices from a live seafood tank cooked to order. Sip on a cocktail at the black and yellow embossed bar, then sit back as starters like Cantonese-style spicy squid tentacles and smoked potato rolls, appear at the table. For the main affair, be tempted by eight treasure stuffed whole duck and braised pork ribs with peanuts and pineapple.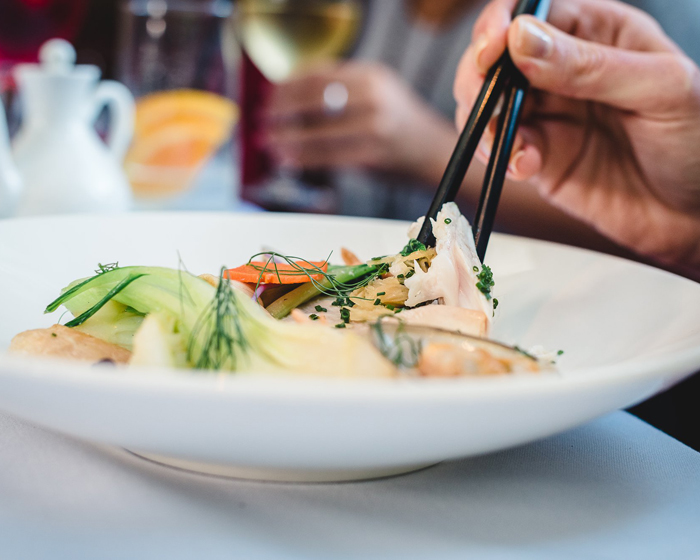 Photo: Embassy XO.
South Australia:
Oriental delights and country hospitality draw locals and visitors alike to Gawler Palace Chinese Restaurant on Murray Street. Situated close to the Barossa Valley wine region, this third generation family friendly venue provides a welcoming setting to feast on banquets of Chinese fare and celebrate occasions such as toasting a New Year. With a vast selection of meat, seafood and vegetable based dishes to choose from, think options such as pork spare ribs in plum sauce with bok choy and steamed rice, or sizzling garlic prawns with Singapore noodles.
ACT:
Take a sensory culinary journey through China without leaving Canberra, at Portia's Place on Kennedy Street in Kingston. The sounds of sizzling hot pots and consistent hum of chatter come alive in warm and inviting surrounds, making this restaurant a hub of food and fun. Showcasing around 50 main dishes alone, Portia's impressive menu is a feast for the eyes with plates such as crispy fried duck with pancakes, boneless lamb ribs and spicy Shangtung sauce, paired with special fried rice. Steak lovers may be enticed by King Island fillet cooked in a claypot and served with black pepper sauce.
When craving Chinese cuisine nearby, click here for restaurants in your area.