By Sean Melrose.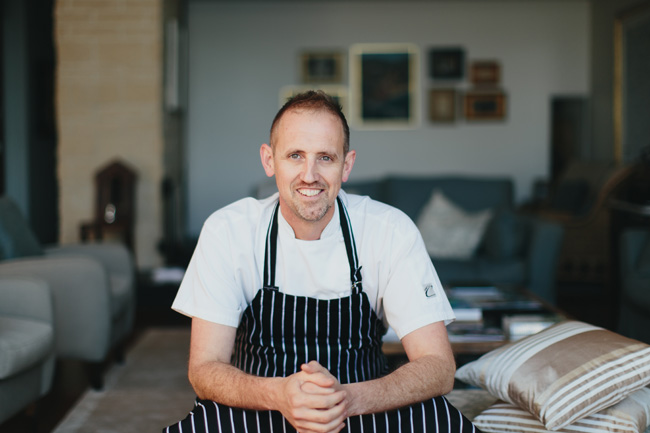 The Long Apron Executive Chef, Cameron Matthews.
Chef and sustainability advocate Cameron Matthews has been selected as a 2016 Churchill Fellow, which will see him travel overseas to learn with the world's best sustainable restaurants, namely Blue Hill at Stone Barns in New York, Azurmendi in Spain and Relae in Denmark.
"It is truly humbling to have been selected as a Churchill Fellow, and I very much look forward to bringing these important findings back to our Australian community," said Matthews, Spicers Clovelly Estate's restaurant The Long Apron's Executive Chef.
The journey is funded by the Winston Churchill Memorial Trust, an initiative established to allow Australians to advance best practices in their profession. Worth around 2.7 million, the trust is designed to deliver benefits to Australian communities. Inspired by his children, Matthews' vision is for high end restaurants to lead the promotion of sustainable practice, the end goal being zero food waste.
"The food industry needs more advocates to speak with authority about issues of sustainability, and with greater knowledge.
"I want to find ways to reduce food waste to zero, whilst increasing awareness throughout the sector, sharing a blueprint of best practice," said Matthews.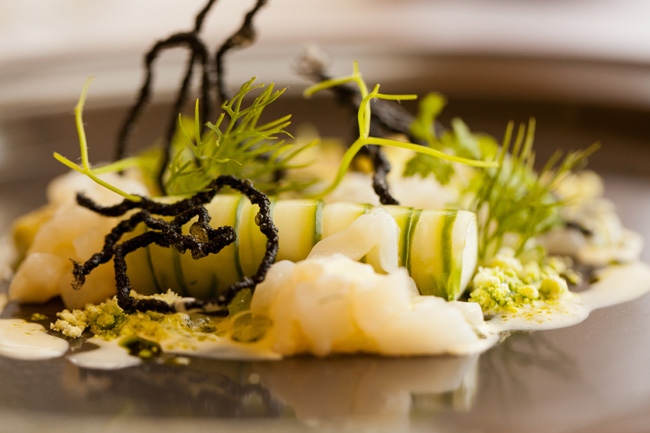 Hervey Bay Scallops, Kenilworth Yoghurt, Cucumbers and Dill by Cameron Matthews at The Long Apron.
Winston Churchill Memorial Trust CEO Adam Davey, said Matthews' project was a great representation of the spirit of the fellowships.
"Cameron is driven by a desire to see beneficial change in his industry, and he has identified where the gaps of knowledge are that need to be pursued.
"Cameron is already thinking about the potential application of his research, and how he can translate all he learns to the broader community, which is wonderful to see," said Davey.
Cameron says he is extremely honoured to be one of 106 Australians (inclusive of 15 Queenslanders) who on 30 November 2016 received the prestigious Churchill Fellowship from The Winston Churchill Memorial Trust.
To review the full list of recipients, head here.
For further information on The Winston Churchill Memorial Trust, see here.