Stuck at home binge-watching movies and TV shows? You're not alone.
Instead of just reaching for your nearest glass of wine, why not match it to the snacks in your pantry for that Gold Class experience?
Marking September as Organic Awareness Month,
Angove Family Winemakers'
Chief Winemaker Tony Ingle, exclusively shares some delish wine and snack combinations with AGFG to spice up any night's mini-marathon.
Angove Family Winemakers' Chief Winemaker, Tony Ingle.
To sweeten the deal, the wines listed below are all Certified Organic - meaning no artificial herbicides, pesticides, chemicals or fertilisers are used in their making. It's better for you, and the planet!
Whether you're in the mood for a thriller or a rom-com, we've got just the tipple for you to get comfy and binge in style:
Watching a show that's dark and full of suspense? Pair it with the full-bodied flavours of dark chocolate and the lush and aromatic
Wild Olive Shiraz
. The richness of the dark chocolate complements the high tannic Red Shiraz and is sure to set the mood for your night.
Sweet and Heart-warming -
When you're looking for something lovely that tugs at the heartstrings…turn to the sweeter things in your fridge.
Angove Organic Rosé
paired with some ruby red strawberries makes the perfect pair off the big screen.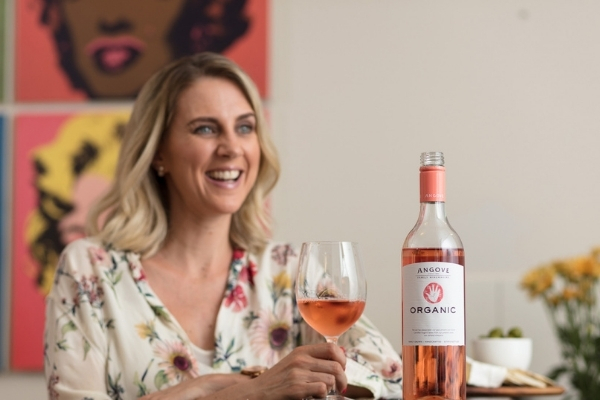 Watching a heart-warming movie? Pair it with Angove Organic Rosé.
Next time you're in the mood to have a good laugh, whip out some salty and buttery popcorn and
Angove Chardonnay
. The salted popcorn complements the fruity notes in the wine for when you need a little pep in your step.
Hard-hitting documentaries that reveal the truth and keep you wanting more should be paired with a wine and snack that make you want to do the same. The rich flavours of the
Naturalis Organic Cabernet Sauvignon
are cut smoothly by the flavours of hard cheese and crackers - all the better to nibble away at!
Is it time to rewatch Downton Abbey or Bridgerton? There's nothing like putting together a picture-perfect charcuterie board with a matching glass of
Angove Organic Pinot Grigio
to make your evening feel just that bit fancier.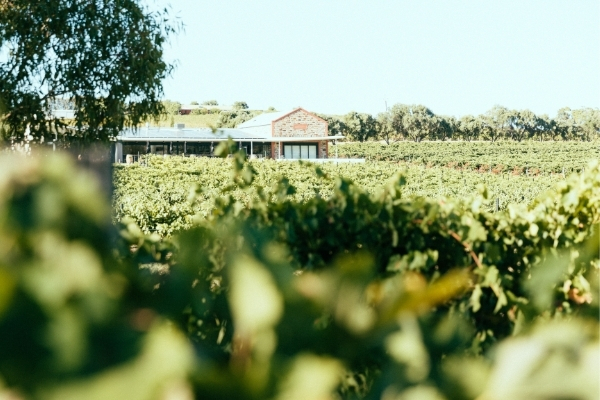 Angove Wines are Certified Organic…better for you and the planet!
Tony says pairing wine and food doesn't have to be rocket science. If you're looking to pair your wines beyond the above suggestions, here's a handy cheat sheet:
•
Acidic food:
match with high acid wines; think citrus flavours with a Sauvignon Blanc.
•
Rich food:
match with high tannic reds, or high acid whites for their palate-cleansing effects, especially how they cut through fat; think of a hearty pasta with Shiraz.
•
Spicy food:
match with low-alcohol or sweet wines to reduce the burning sensation in your mouth; think of a Thai chilli basil stir fry paired with a Riesling.
•
Bitter food:
match with low to no-tannic, or sweet wines. Avoid tannic wines that will increase the bitterness; think Brussel sprouts and Pinot Noir.
•
Sweet food:
match with sweet wines; think sweet Rosé and fruit. Avoid dry wines as sweet food will accentuate the bitterness in the wine.
•
Salty food:
match with acidic or fruity wines; think chips and Moscato.
Enjoy bringing a luxe for less experience to the comfort of your home and happy pairing!