In Australia, the term chai tea refers to a delicious, spicy and fragrant tea that's often served sweet. In many countries, the word 'chai' literally translates to 'tea' while other countries have a word for tea that's very similar - like 'tsai' in Greece, 'shay' in Arabic, 'çay' in Turkey and 'cha' in China.
Chai - which is actually called 'Masala chai' in its country of origin, India - is definitely not the same as plain old tea, though. It's so much better and so versatile!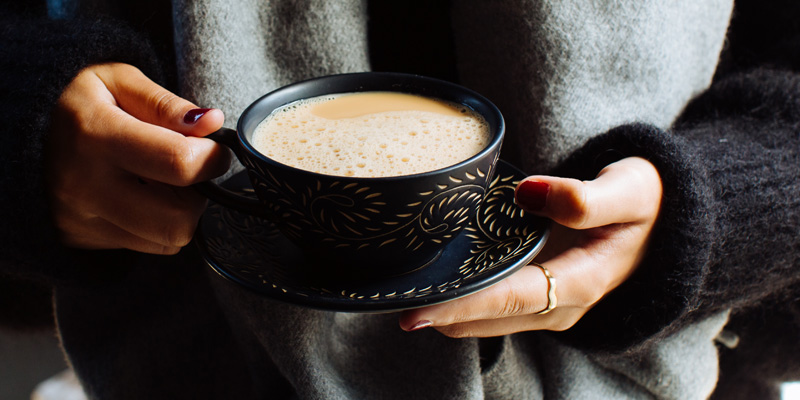 Even more important, chai tea is good for you. It has been shown to have benefits for your digestion, blood-sugar levels and heart health, among other things. The ginger and cinnamon in chai tea may help to reduce blood sugar, increase insulin sensitivity and reduce nausea, as well as improve overall digestion.
One cup of chai has been shown to ease nausea during pregnancy (it does contain caffeine, which a lot of pregnant women would avoid, also ginger is best for nausea and there's only 4% in our T2 Chai).
It also reduces bacteria levels and increases digestive enzymes in the digestive tract, due to its ingredients of cinnamon, cardamom, black pepper and cloves. All these spices are fantastic to have in the Winter, as they are warming spices which help with circulation.
The chai tea sold by quality tea vendors such as T2 Teas usually contains black tea, cloves, cinnamon, cardamom and ginger mentioned above, as well as star anise, which helps to give it a bold flavour.
Whole leaf teas have a better, more complex flavour and when combined with whole herbs and spices, the final chai tea result is fuller and has a stronger taste. A famous Roman named Apicius coined the phrase 'We eat first with our eyes'. You know when chai is good when you can see all the ingredients the moment you open the tea canister.
This flavour has inspired many chai drinkers over the years to get creative with the way they drink - or even eat - their loose-leaf chai. Chai is usually brewed with warm water and warm milk, then sweetened. Chai lattes are now a very popular way of enjoying this treat and these are made by adding a hot shot of chai to a cup of frothed milk.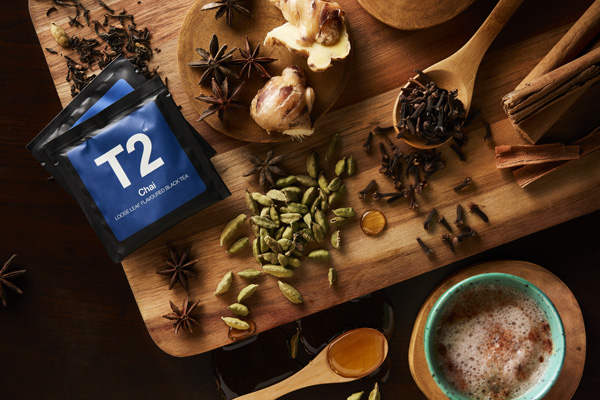 Some people choose to add chai to smoothies for the health benefits. There are many other ways to use chai tea, such as baking it into this delicious chai shortbread recipe, or these amazing vegan tahini chai cookies, which look and taste stunning.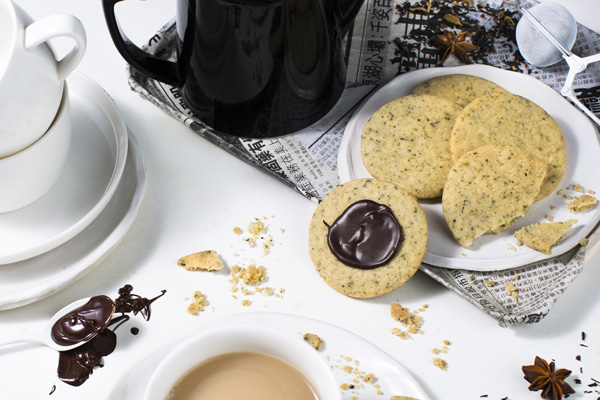 There are also these cute Go Go Goa Portuguese tarts made with T2 Tea's Go Go Goa chai variety, or if you're a chocolate fan, try this mouth-watering choc chip chai bread, accompanied by a hot cup of Mexican hot chocolate chai -- so yummy!
If you're feeling creative, you can even make your own chai tea at home and there are many recipes online for doing so; however, it can be a very time-consuming and complicated task, so it is better to buy it pre-packaged.
Quality vendors like T2 Tea have mastered the chai-making process and have simplified it for you, meaning it's super-easy to brew chai quickly in your own kitchen. All their teas are tested for 450 compounds and residues, if they don't pass the EU Compliance test, you won't be drinking them.
However you choose to have it, chai tea is a delicious guilt-free treat, as it is just so healthy for you. Why not pick up one of the amazing chai tea varieties from T2 Tea and explore this tea's amazing versatility for yourself?