Are you searching for ways to improve your health? Have you heard that some teas have been shown to help prevent certain cancers? There have been numerous studies regarding the cancer fighting benefits of adding green, black or white tea todaily food choices.
Mix and match choice tea with healthy daily food choices found in our AGFG Recipes section.

Tea has been known to possibly have disease fighting properties, but many studies focus on only one particular type of tea and it is difficult to evaluate all of the studies to reach one definitive conclusion. To help you get to the bottom of this controversy, consider the following benefits of adding tea to your diet.
What Makes Tea a Super Food?
A super food is food that has multiple health benefits like possibly fighting diseases, restoring nutritional balance and strengthening the body's immune system. When it comes to tea, like common everyday green, orange pekoe or even the more exotic Lapsang Souchong tea studies show that polyphenols are responsible for disease fighting characteristics. According to Karen, a nutrition and health researcher, tea has the ability to hinder cancer cells from proliferation.
You can find more varieties of tea and never get bored with trying the same flavour twice if you go togoldenmoontea.comor another tea purveyor that has many varieties to choose from. Kindrid Australian tea companies around Australia include Koala Tea, Madura or Nerada.
How Does Tea Prevent Illness?
A 2009 study on the National Institute of Health website indicates that tea - along with other super foods with high concentrations of antioxidants - is beneficial for helping to prevent cancer, inflammation and other potential illnesses by acting as an inhibitor of pro-oxidant enzymes. Catechins (polyphenols) can attack cancer cells and prevent growth.
Adding tea for health benefits can be confusing. Not all teas are created equal. How does anyone decide which tea will add the most benefits? Even though there are a variety of tea blends, choosing a tea that is flavourful and enjoyable makes it more likely that you will drink your tea daily. The only way to gain its health benefits is to consume the tea regularly.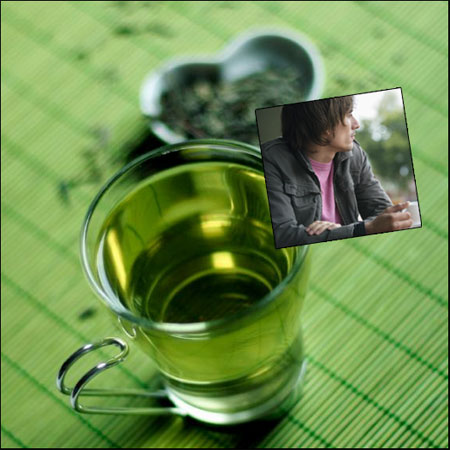 Tea can block the development of blood vessels necessary for cancer cell growth.
Tea can inhibit growth of certain enzymes that promote illness.
Tea can activate self-destruction in cancer cells.
Fighting Cancer by Maintaining Weight
Green tea has been proven to have weight-loss properties in addition to antioxidant capabilities. APRWEB releaseon timesunion.com says that green tea helps fight bloating and water retention, reduces cholesterol levels and boosts metabolism-just for starters. Researchers agree that maintaining a healthy body weight is the first defence against preventing the risks of developing some illnesses, like cancer and Type II diabetes.
The article also recommends drinking your tea hot rather than takingpillsor consuming cold tea for the most beneficial results.
Preventing Cancer at Your Dining Table
There are also a few other things, aside from having tea that will help you live a healthier life. Here are a few suggestions:
Eat nutritious foods and maintain a healthy weight.
Exercise regularly.
Stop or do not start smoking.
Add vitamins and enzymes that promote a healthy metabolic balance.
Every tea is good and beneficial for helping to combat health issues from cardiovascular disease and cancer to weight maintenance and a sluggish memory. You can add green tea, oolong tea, white tea or any other variety to promote a healthy lifestyle. The more consistent you are in drinking tea daily—the more benefits you will possibly gain from adding this super food to your diet.
While you tea up this spring, there are super-fun super foods to try in our AGFG Recipes section.