By Leigh O'Connor.
Pide is a classic staple dish in Turkey – a flatbread traditionally cooked in clay or stone ovens and often described as Turkish pizza. Its thin, oblong dough base is topped with a chosen filling, folded over around the edges and baked to golden brown.
Interestingly, some foodies believe pide is the father of Italian pizza. When Sultan Mehmet the Conqueror took control of Sicily in 1480, an Italian baker saw Turkish navy soldiers eating pide and asked how it was made. He then went to Florence and opened the first pizza restaurant in history.
Pide is pizza with flair… forget tomato sauce, mozzarella and basil! This boat shaped Middle Eastern wonder is all about fragrant flavours, tender lamb, spinach, sheep's milk cheese and pungent black pepper.
We have two authentic recipes, which will have the family clamouring for more as the aroma of baking dough and melting cheese wafts from the kitchen.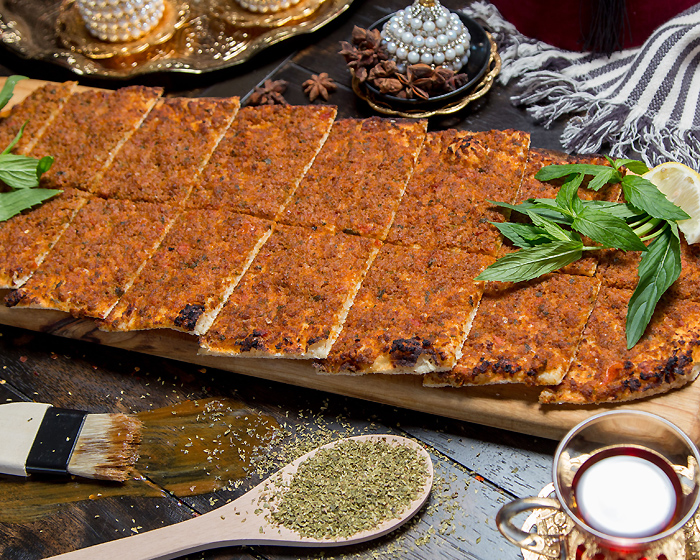 Our first offering is lamb, red and green pepper pide, from Campsie restaurant Anatolia Clemton Park, (recently closed). Serving Turkish with a twist to Mackinder Street locals, this establishment boasts a large red neon sign, sleek black furniture and wall tiles, creating a jazzy vibe as diners ponder a menu celebrating Turkish cuisine.
Take a seat beneath a black and white airbrushed mural of Istanbul and order favourite kebabs, pides and mixed plates under the shine of an imported chandelier. Guests can also partake in the ancient practice of Shisha, while enjoying coffee, tea and sharing meals and conversation with family and friends.
Anatolia's pide recipe calls for a topping of ground lamb, mixed with green and red peppers, tomato paste, smoky paprika and a hit of red pepper flakes, served with fresh parsley and the bite of lemon slices. A delicious lunch or dinner dish, it is sure to appease hunger pangs and put a smile on faces.
The Turkish Tea House on Whitehorse Road in Balwyn charms locals with a warm vibe, the smell of freshly ground coffee and tantalising fare from Chef Nehir Kayice. A colourful interior design is complemented by the restaurant's welcoming ambiance, where guests can linger to enjoy a friendly atmosphere and shelves displaying a collection of delightful homewares.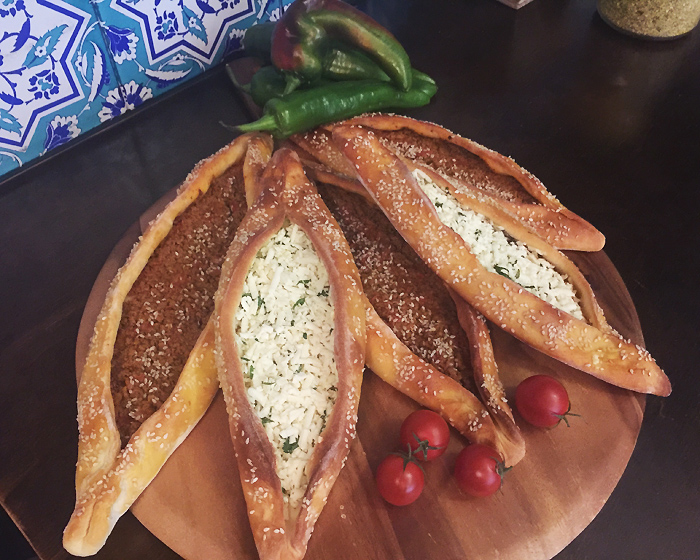 Vibrant dishes are the result of recipes handed down from one generation to the next and Nehir's version of savoury Turkish pide gives two topping options, to cater for both meat lovers and vegetarians. The combination of salty feta with chopped parsley works well together with the crunch of sesame seeds; while the lamb or beef mince option brings a hit of spice with salca (capsicum paste).
Pide is just one of many Turkish dishes to burst onto the Aussie restaurant scene in recent times, for more ideas to tempt and tantalise click here.