By Leigh O'Connor.
Everyone loves a good cocktail at a party…we may not be able to have a crowd in our homes due to COVID restrictions, but we can still take the party around the world with these five cocktails to enjoy in front of the footy finals.
This Saturday, September 25 Melbourne Demons play the Western Bulldogs in an historic AFL Grand Final – the first to be played in Western Australia, at Optus Stadium in Perth. As state and international borders remain closed to many of us, it is a case of putting our feet up in the lounge and tuning in to watch the action.
Try one of these cheeky concoctions to sip and let your mind wander to the days when we could travel the globe and indulge in all manner of food and drinks:
Let's start on our own shores with this
Larrikin Gin
cocktail
Among the Daisies
, which captures flavours that change from sweet, fruity and fresh to a slightly spicy and dry finish. Representing travelling through most of Australia - as you can go from fresh forest land to dry bush in a matter of minutes - this refreshing drink is made from Larrikin's Sunburnt Country gin, Aperol, lemon myrtle syrup, lime and pineapple juice and a dash of ginger.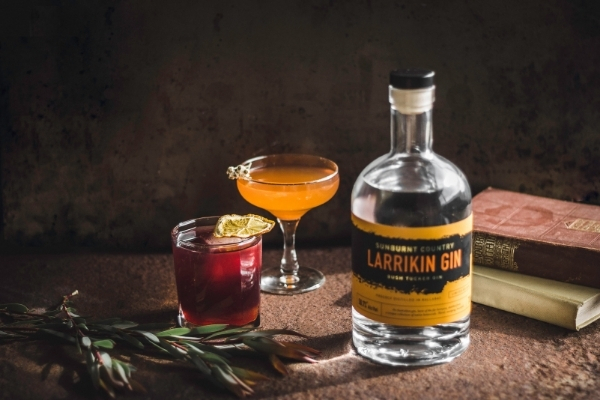 Larrikin Gin's Among the Daisies captures the flavours of Australia.
Usually a gathering place for trendy world travellers and sun-worshippers in Croatia,
Gooshter Bar
is synonymous with innovative and creative cocktails. Try this signature drink
coconut snow
, combining coconut rum and floral jasmine notes with fresh lime juice and coconut cream, served in a husk for authenticity and take the party to Le Meridien Hotel on the beach at Split.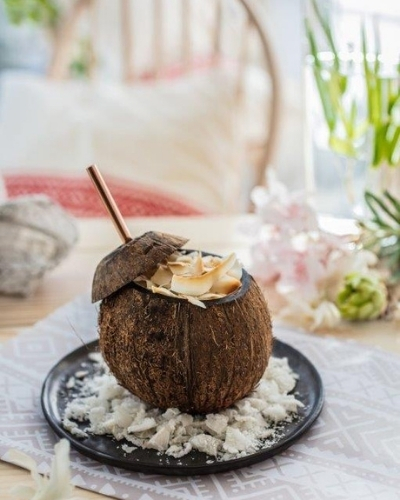 Be transported to the beach at Split in Croatia with this coconut snow cocktail.
One of most people's favourite European holiday destinations, Italy has many attractions to entertain the senses from perfect plates of pasta to cocktails like the
Sicilian Espresso Martini
– made from premium Vodka, cold espresso, Tia Maria and Kahlua. Serve this drop chilled in a martini glass, topped with coffee beans and say ciao to a party like no other.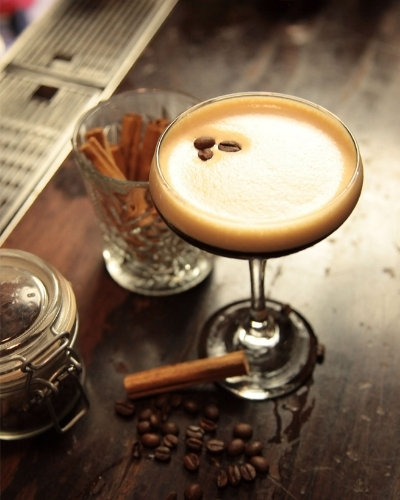 There's nothing like a Sicilian espresso martini to get the party started.
Take your taste buds on a journey to the shores of Waikiki and soak up the Hawaiian sun while sipping a
Mai Tai
– there's plenty of Jamaican rum in this cocktail, so a taste of the Caribbean is also in the glass, along with Curacao, Orgeat and rock candy syrup; garnish with a sprig of mint and the juice of fresh lime.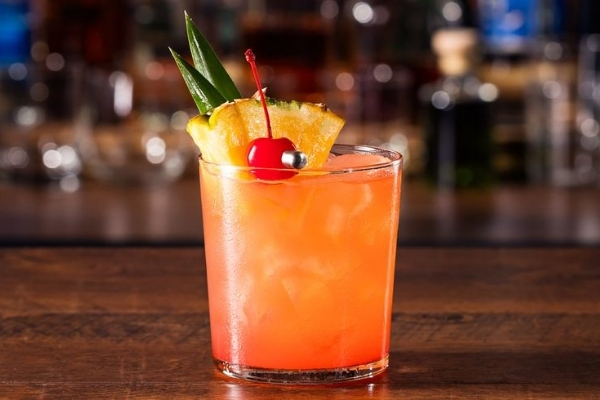 Take your mind and body to Hawaii with a Mai Tai.
While some cocktails actually contain more sugar than doughnuts, this
Mojito with a twist
comes in at only 122 calories per glass, made from Dead Man's Fingers rum. Originating in Havana, Cuba the mojito was reportedly a medicine used by South American Indians to remedy conditions such as dysentery and scurvy and was discovered by Sir Francis Drake in the 1500s when his crew went ashore and came back with the ingredients.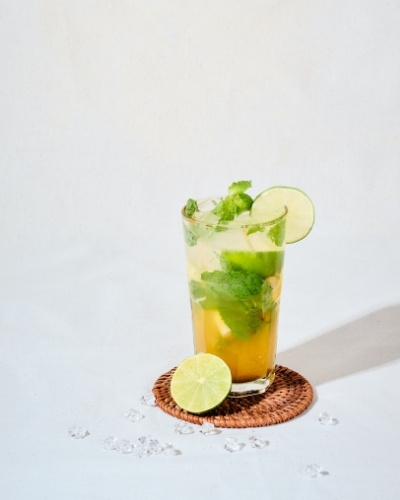 Calorie-conscious cocktail drinkers can try Mojito with a twist.
Got you in the party spirit? For more cocktail creations to party hearty, click
here
.