By Leigh O'Connor.
Okay we know it's not really party season for most of us around the country…lockdown, curfews and hot spots mean usual Spring party celebrations are not happening again in 2021.
At this time of the year, we normally prepare for footy finals, Spring racing carnivals and getting together with our mates for an icy brew and bite to chew. While we are limited to how many people can gather in our homes, there's still an opportunity to spend some quality time with those closest to you.
Never before have family and friends meant more – here are five recipes for the next time you want to impress the ones you love:
These
baked spicy chicken drumettes with Romesco by Luke Mangan
are about as easy and flavoursome as they come. Marinate them overnight if you have time, to really get the most out of the spices. Luke says he can't tell you how many times he is asked for this recipe as it never fails to tempt all tastebuds, especially during party season – even if you are stuck at home in lockdown.
It's Spring and the weather is warming up…the perfect excuse to fire up the barbeque and make these Japanese-style
grilled pork belly skewers with spring onion
. A guaranteed family-pleaser, these skewers are marinated in sweet soy, sake and mirin sauce, then lightly charred over a searing hot grill, creating the ideal one-handed food for a footy-finals watching party.
This recipe for
Mexican street style corn
from Melbourne restaurant
Mamasita
puts an exotic twist on an old-time favourite, with a smoked paprika spice mix topping and chipotle mayo. While you can't dine in at this locally loved restaurant, Mamasita is offering delivery and pick up options for hungry football fans anxiously awaiting the NRL Grand Final and Storm's chance to repeat.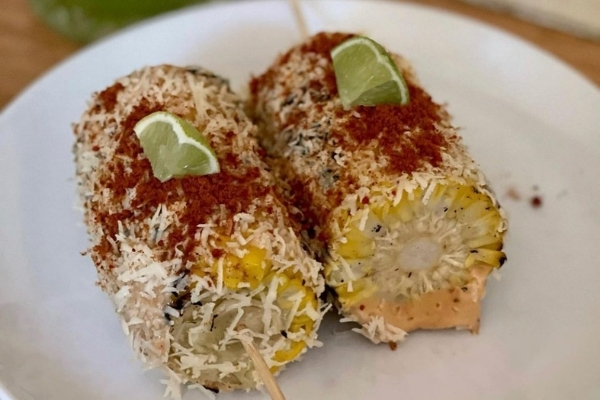 Mexican street style corn with smoked paprika and chipotle mayo from Mamasita.
Prawn toast and Gochu Mayo
by
Sum Yung Guys
never lasts long when it is delivered to the table of this trendy Noosaville restaurant and you'll have the same results at home; best enjoyed with an icy cold ale while watching the Demons play the Western Bulldogs in the 2021 AFL Grand Final this Saturday, at Optus Stadium in Perth.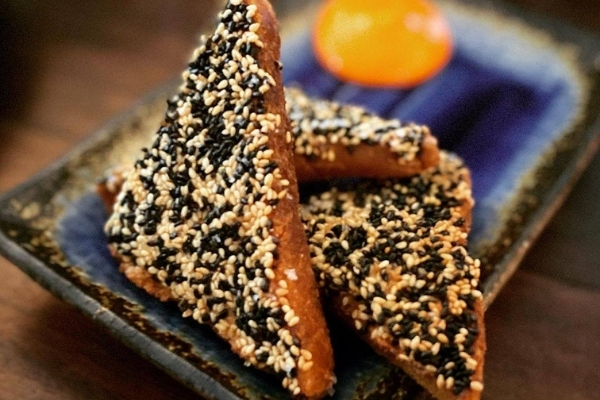 Prawn toast and gochu mayo never lasts long at Sum Yung Guys.
These crispy
crab cakes
, part of the World Menu by
The Dinner Party Chef
Robert Bousamra, are ideal for a party no matter the number of people, with a fabulous balance of sweet, hot, tangy and savoury, served with a green mango Thai salad and handmade sweet and sour chilli sauce.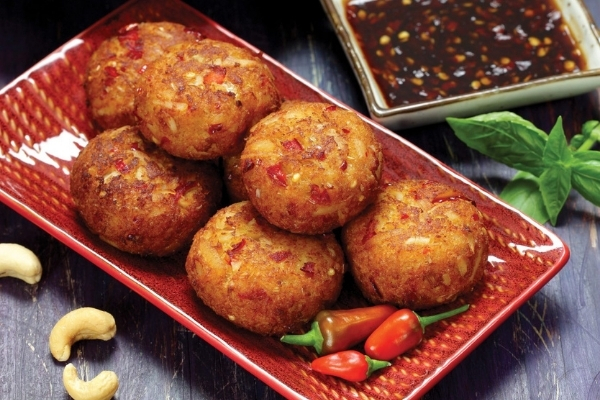 Crispy crab cakes – sweet, hot, tangy and savoury.
For those who aren't inspired to cook during party season, click
here
for takeaway or delivery options near you.