NEWS: What's coming up in the Event Calendar February 20 – March 8 2015.
A Sydney celebration of sequins, glitter and vibrancy
When Australia parties, it parties hard. Celebration is the key to national pride and the Sydney Gay and Lesbian Mardi Gras is no exception. A particularly special celebration for Sydney, the Mardi Gras is an annual parade that takes place on the first Saturday in March (March 7, 2015), embracing every kind of lifestyle by means of singing, dancing and wearing the most outrageous, feathery and dazzling costume possible. Sequins, satirical slogans and spray tans line Oxford Street, and in this fashion, the weirder, the better. What began as a protest march in 1978 has become one of the nation's most mainstream festivals.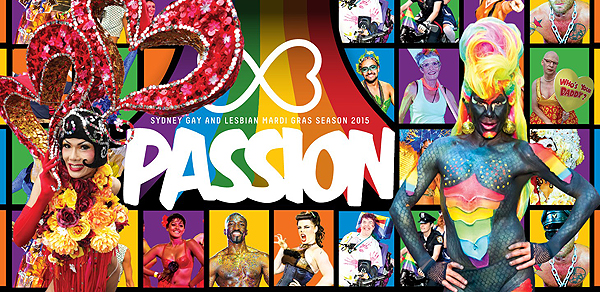 One Night Stand with the Queen of Clubs
Dannii Minogue is set to make a grand return to the Mardi Gras Party on Saturday March 7, joining a line up of performers including Nick Jones, Jessica Mauboy, Destiny Haz Arrived as well as many others.
Ireland's Biggest Star set to Shake up Mardi Gras
Ireland's high queen and performance giant Panti Bliss is headed to Sydney this year to perform her internationally recognised comedy show, High Heels in Low Place on March 3 - 6 at The Vanguard.
Samantha Jade for Harbour Party
Samantha Jade, 2012 X-Factor winner will be part of the Harbour Party on February 28, joining artists Kiesza, Bimbo Jones, DJ Kitty Glitter and DJ Du Jour. The Harbour Party is nestled in the Royal Botanic Gardens with stunning views of the Sydney Harbour and the Sydney Opera House.
For a place to eat that's truly ecstatic about Sydney Mardi Gras check out Bloody Mary's Sydney and for a celebratory Mardi Gras drink try their "There's something about Mary" cocktail.
For more information visit the official website at: www.mardigras.org.au