By Freya Ensbey.
"Food and love, is what matters most," ~ Pana Barbounis.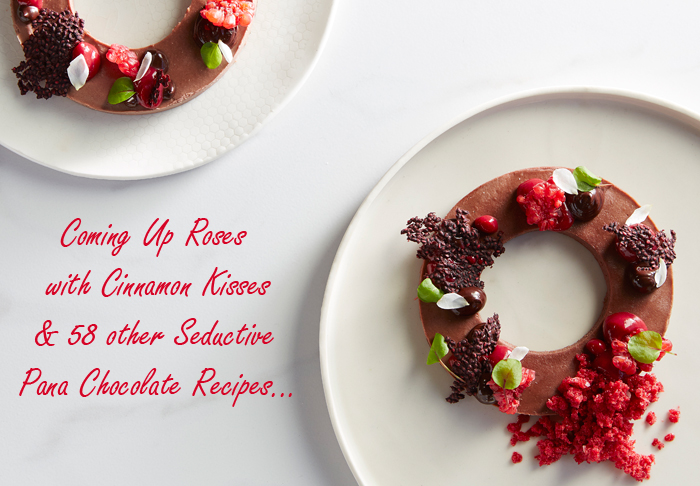 Growing up in multicultural Melbourne, Pana Barbounis was fascinated by handmade things, it wasn't long until a friend introduced him to raw handmade chocolate and he was hooked; beginning to travel the world to discover more about this exciting product, where it comes from and how to get the most nutrition through different cooking methods. Barbounis spent months experimenting in his kitchen perfecting the taste of raw chocolate mixed with essential oils and took to the streets on his vesper visiting trade shows and restaurants to offer his product. He has since gone on to launch his brand, Pana Chocolate, in 2012 around the notion of chocolate being an experience.
Barbounis now shares with us his secrets, hints and ethos to healthy living whilst still satisfying our sweet tooth through this visually stunning no cook, cookbook, filled with raw, organic and vegan recipes free from gluten, dairy, soy and refined sugar and packed with nutritious benefits and antioxidants. Through the glossy pages, Barbounis has created easy to follow recipes that even the amateur home cook could master, beginning in chapter one with the basics to channel your inner chocolatier with the foundations needed to perfect each element of the recipes and the guidelines needed when working with chocolate.
The Cinnamon Kiss is a standout in this book, with sweet but woody flavours. Using cashews, vanilla, cacao butter and cinnamon, this mix is a winner for chocolate filling and is the perfect accompaniment to that early morning coffee, or sprinkled on your breakfast granola.
There would be a small minority of people who could say they didn't love a light and delicate mousse. Coming Up Roses makes a rich, individual doughnut-shaped mousse, perfect for a glamorous afternoon tea or an impressive evening dessert with flavours of chocolate, raspberry and rose combining in harmony to form one of the prettiest raw desserts you'll ever see.
Satisfy your tropical desires with this super crunchy Sunny Side Smoothie Bowl and begin your day on the bright side. Mixing up your morning with nut milk, banana, blueberries, coconut meat and cinnamon, topped with your choice of granola or Pana Chocolate cereal, makes for the perfect tropical, Summer escape.
For Pana Barbounis, food is everything; it is medicine, it is experience and it is love. He believes that connection, experience and joy are fundamental to a happy life and that food and wisdom are what unite us. Packaged with the range of Pana Chocolates, this book would make the perfect gift for that special someone in your life, offering more than just indulgence, it allows the reader into the ideology of creating decadent foods which can also be of great benefit to not only our health but to our lives also.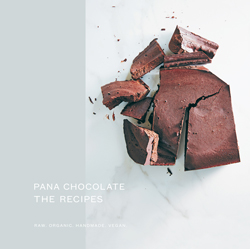 This is an edited extract from Pana Chocolate, The Recipes by Pana Barbounis published by Hardie Grant Books RRP $36 and is available in stores nationally. Photographer: © Armelle Habib.