Born from a longing to connect back to the earth, Tasmania's
The Agrarian Kitchen Eatery & Cooking School
in New Norfolk celebrates local, seasonal produce and offers diners a true sense of place through the food they eat.
Co-founders Severine Demanet and Rodney Dunn believe good food is even better when shared. So where does Severine head to when she's taking Rodney out for a date night?
I don't drink coffee, but I do love to have a nice cup of herbal tea at
Pollen Tea Room
in Battery Point. Closer to home, I also love taking our daughter Chloe to
Black Swan
in New Norfolk after school for a hot chocolate, or to
Cheeky Little Place
for a milkshake.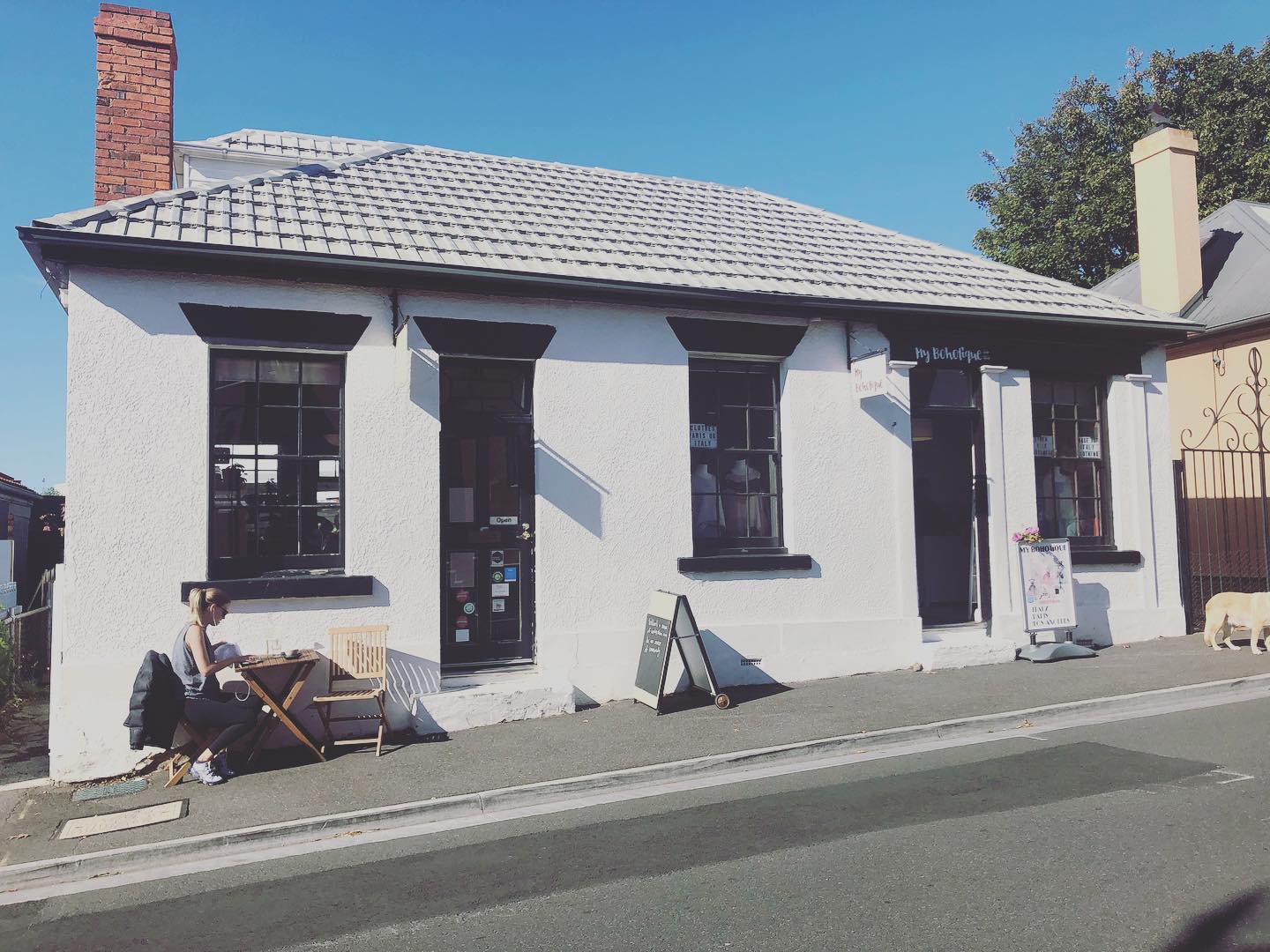 The best spot to banish a hangover?
I've only ever had a hangover twice in my life…once when I was 19 and vowed to myself that I would never get that shattered every again; and once more a few years ago in Singapore. The only place for me to banish a hangover is my bed, with the curtains closed and no loud noises please!
Favourite takeaway joint?
We love pizza and I often drive to
Local Pizza
in Berriedale for a pick-up order. Located 25 minutes away from us, I usually pull over on the Lyell Highway, place our order online in the hope I can time it perfectly so my order comes out just as I arrive, so it's hot for the journey back home.
I'm on the hunt for one of those pizza insulation bags to help keep our order hot during the trip back home. Does anyone know where I can get one?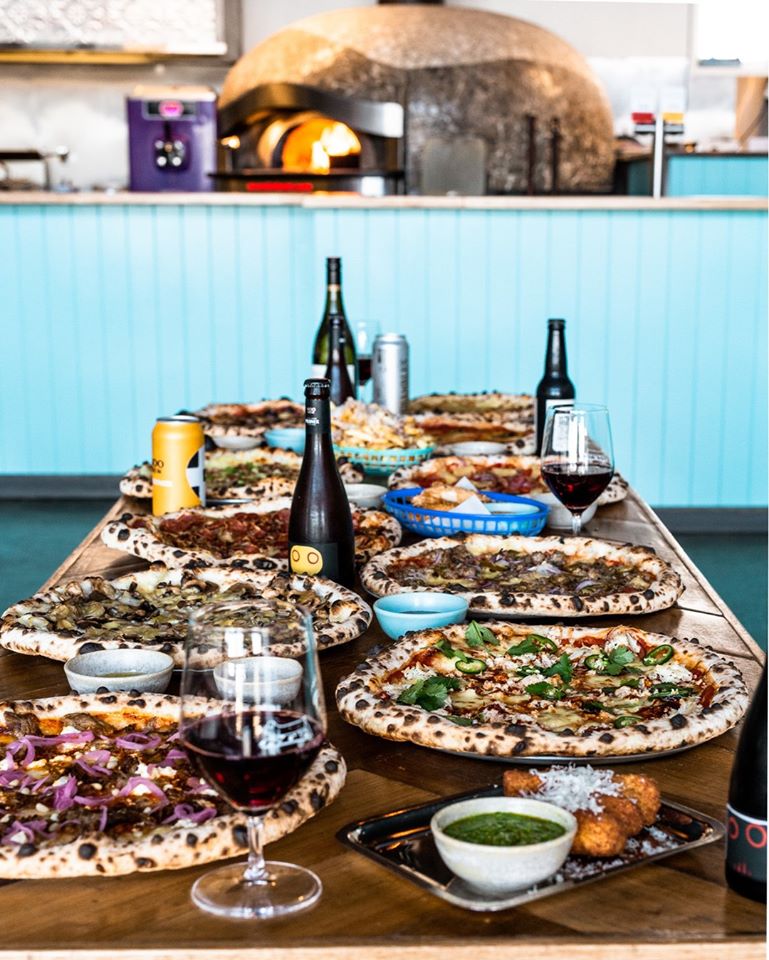 Local Pizza in Berriedale.
Your favourite place to take the family?
I love taking the kids to
Glen Derwent Tea Rooms
in New Norfolk for Liz's homemade scones and jam on a Sunday afternoon.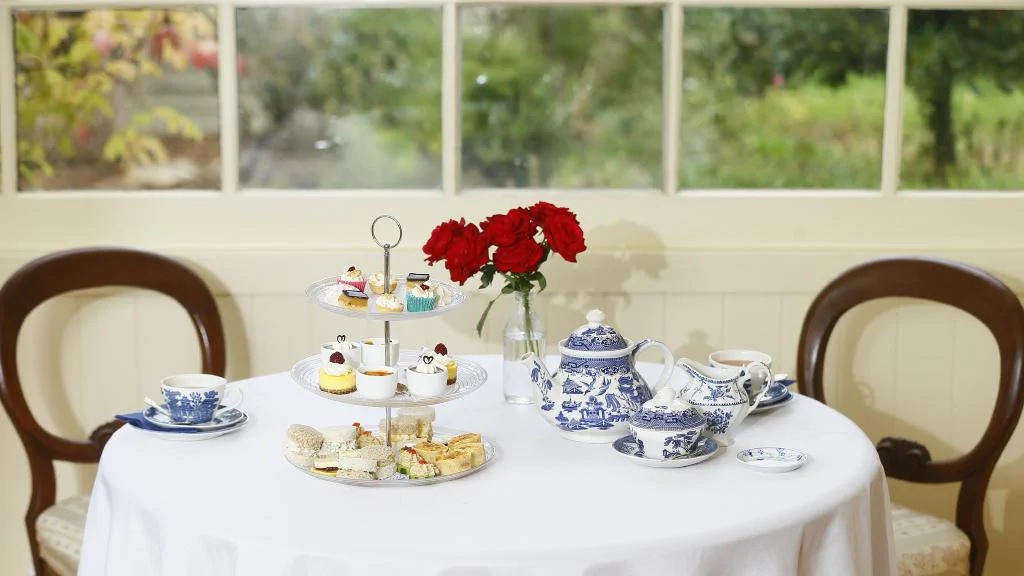 Where do your staff go after work?
Our staff and ourselves love
Tom McHugo's
in Hobart. That's where you'll find us, or at least one of us…all the time!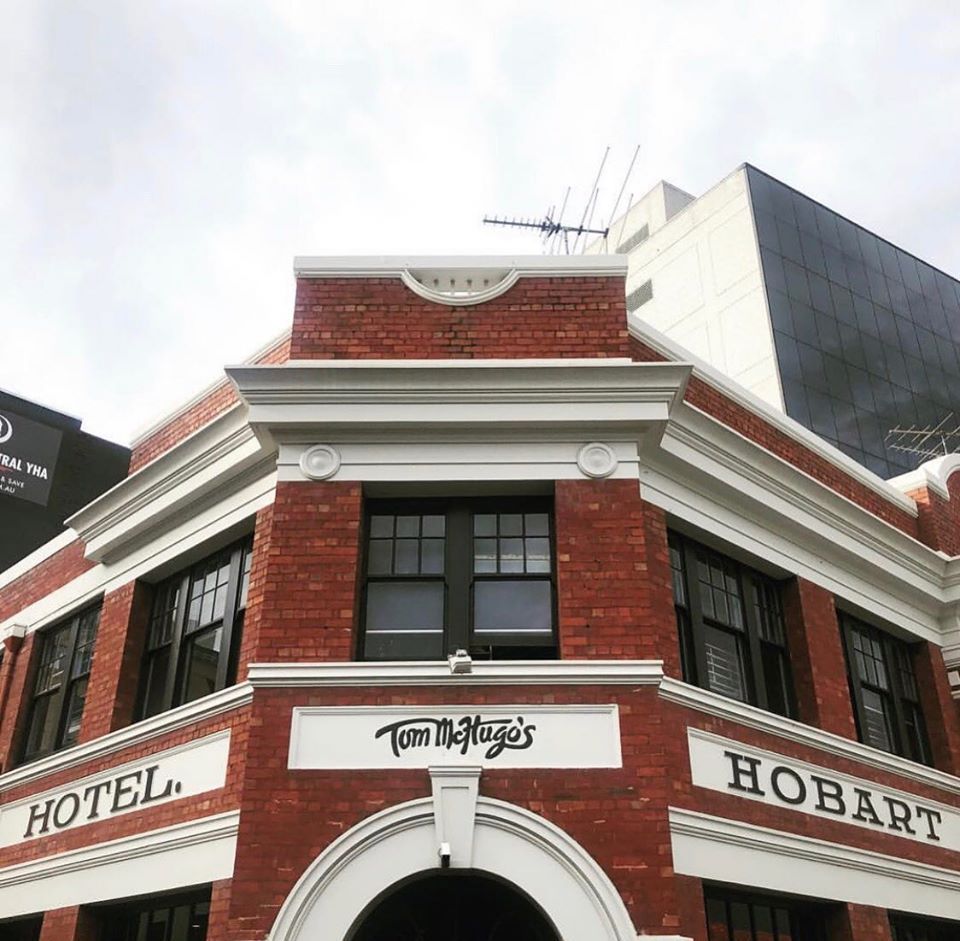 When you're craving a good pub feed?
Most definitely
Tom McHugo's
in Hobart. Tom and Whitney support local producers and since COVID-19 they are now open for takeaway. There is no excuse not to enjoy their goodies at home as well. We and our kids love their cheese breads and their take home pies. Everything is seasonal, therefore you'll find a new favourite regularly.
Oooohhh, Rodney and I haven't been out on a date in years! I'd love to go to
Fico
in Hobart…soon…Rodney…??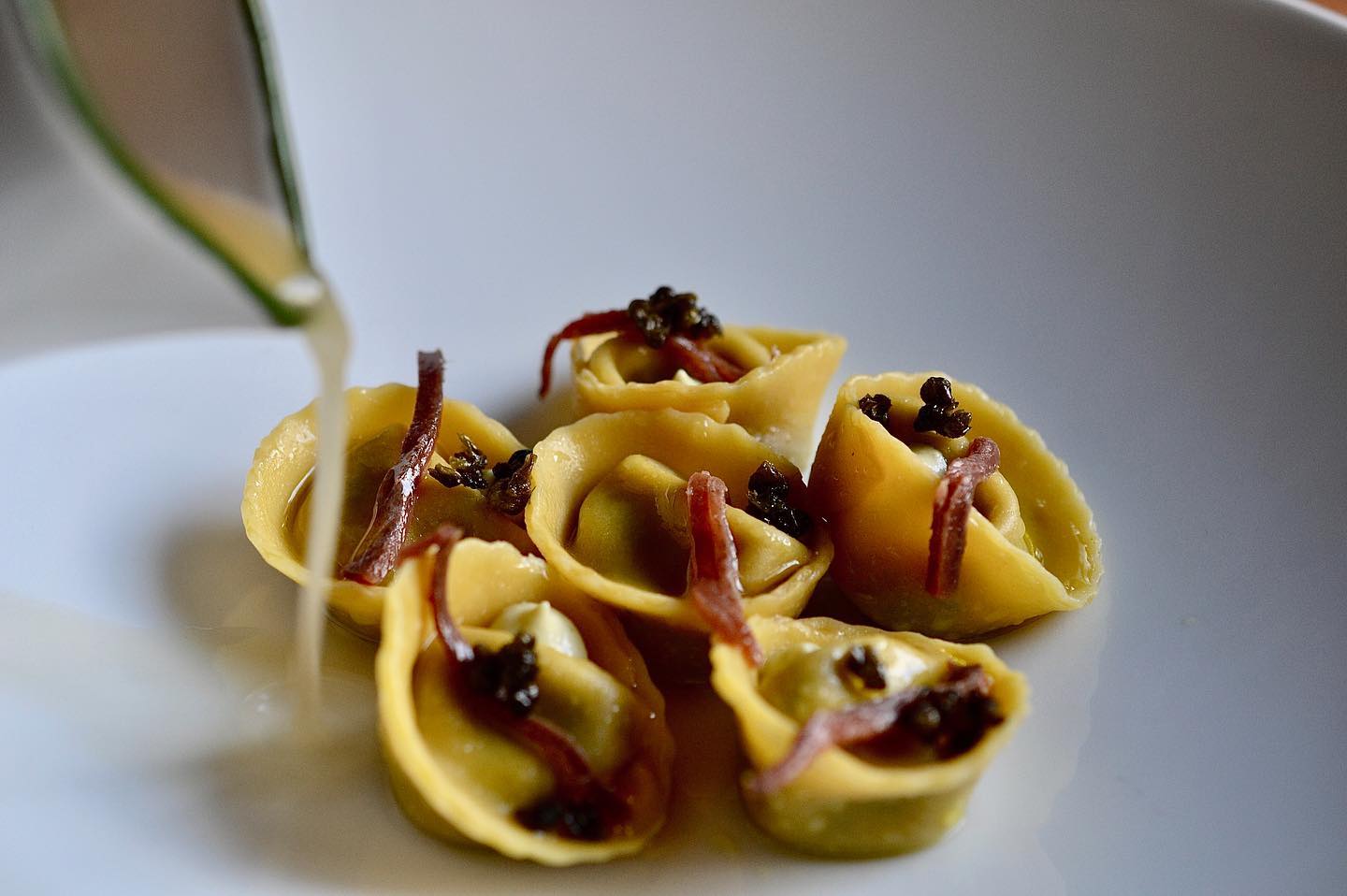 Fico restaurant in Hobart.
The best weekend getaway stay (when you're lucky to have one off)?
I hate to say it, but since moving from Sydney to Tasmania 13 years ago we haven't actually seen as much of it as we should, as we have always been so busy with our cooking school and restaurant. The silver lining to COVID-19 is it has allowed us to slow down and take this time out as a family.
We love luxury getaways and our favourites at the moment in Tasmania are
Villa Talia
(Huon Valley) and
Quamby Home
(Hagley). Both allow children, which means we can bring our little Chloe and son Tristan with us.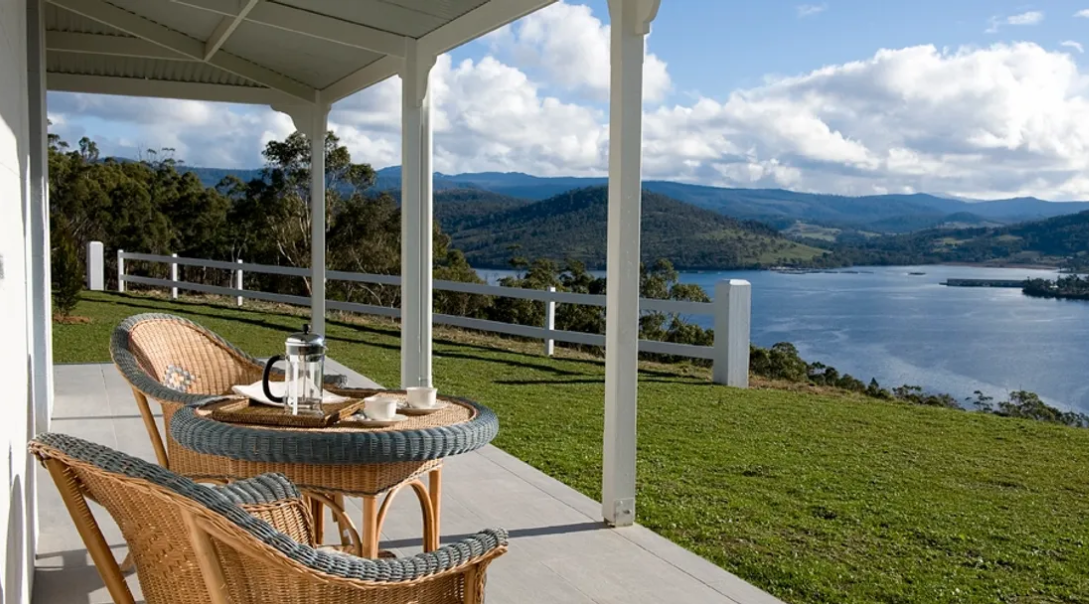 Villa Talia in the Huon Valley.
I often have to head into Hobart to collect items need for our cooking school and eatery and brunch seems to be the time I get to stop and have something to eat. You'll find me at
Pigeon Hole Cafe
in Goulburn Street and with the kids at school, I make the most of this quiet time to enjoy their baked eggs dish and recently their new egg and bacon roll!
I'll always grab a slice of their olive oil cake to take home for the kids, one of their favourites. Belinda and Richard Weston also own Weston Farm and most of the ingredients in their dishes have been grown by them, which makes this café even more special.
The best place for a late-night feed?
I'd head to one of my fave bars,
Lucinda Wine Bar
in Hobart for special wines, snacks and good times.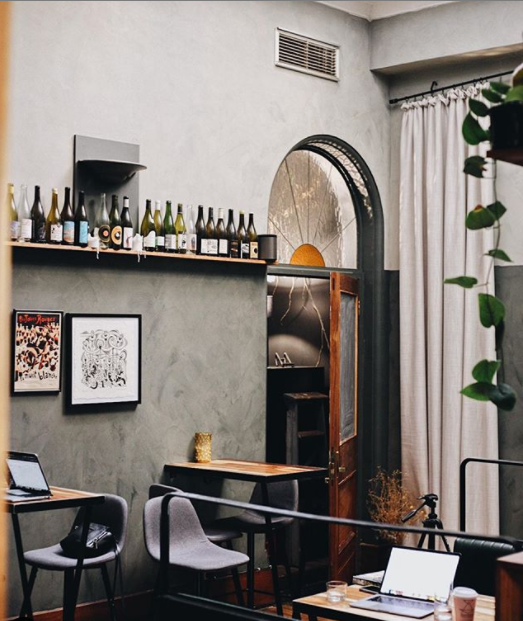 Where do you grab your local produce from?
We are fortunate enough to have access to our own organically grown produce on our cooking school's farm, but there are times when I need to save our harvest for our cooking classes, or our eatery and kiosk.
Where's your favourite local? Click
here
to tell us where you hang out and help us Support Your Local in these crazy times.