What's in a plate? Sydney potter
Malcolm Greenwood
is the face behind bespoke handmade ceramic tableware that can be found in high-end restaurants and cafes around the country – his remarkable journey is one of consistent ambition, motivated by his passion for pottery.
He chats to Roots Podcast about how Chefs like Lennox Hastie (
Firedoor
), Peter Gilmore (
Quay
) and
Yellow's
Brent Savage come to him to collaborate on the types of plates, or bowls they need for their restaurants.

Roots Podcast is an interview channel which dives into the personal stories of those in the hospitality industry - whether it be in the restaurant, or out in the field.
Elijah-Jazz, Chef de Partie at Yellow in Potts Point, also talks to those in the media as they look back on where it all started for them. It is a retrospective look on the passion, ambition and drive involved in a competitive industry.
Malcolm's interest in the world of pottery began at an early age when he moved to Massachusetts in the United States in his early 20s to complete a Business Degree. Towards the end of his studies, he picked up pottery on the side for something to do.
After finishing his degree, he began learning from one of his major influences – Makoto Yabe, a Japanese potter who had moved to the US to teach his craft.
Despite being drawn to it 'like a duck to water', it wasn't until the new year of 1990 that Malcolm left the corporate world, walked into his shed and has been there ever since.
His journey as a potter has had its ups and downs, having to face a dry spell for ceramics when the Asian market began offering cheap exports from 2006-2008; this led to Malcolm reaching out to the Sydney restaurant scene, forging relationships with top Chefs.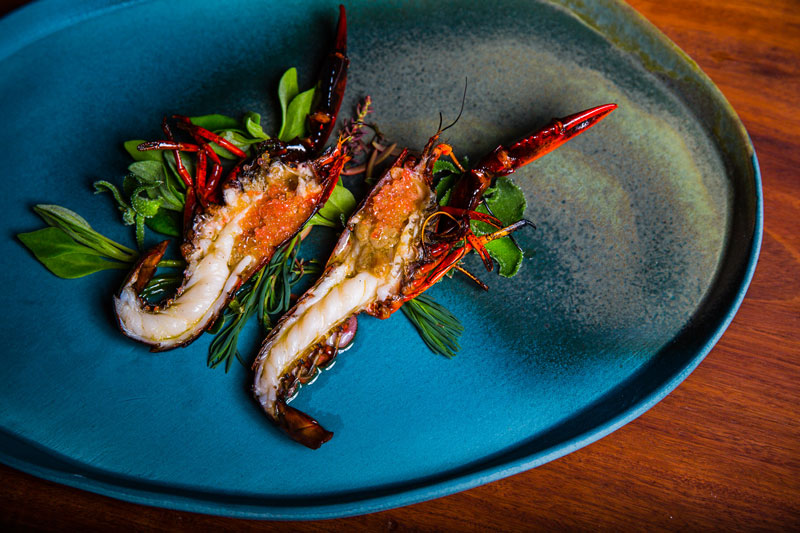 Malcolm's plates at Firedoor.
Find out the latest trends in pottery and celebrate with Malcolm as he talks about the new Lennox Hastie
Chef's Table
documentary
BBQ,
which features his tableware throughout the episode.
Make sure to tune into Roots Podcast to listen to Malcolm's story (*disclaimer – language warning on some Roots Podcasts*)!