What do you love about hospitality? Culture? People? Food? Coffee? Wine? Connection?
The list can go on about what hospitality brings to our communities. So right now, what are you doing to support the industry? Times are tough for everyone at the moment, especially those in the hospitality industry and we want to show our support.
Foodie Coaches
is carrying out a campaign to raise awareness for venue owners and encourage support for the industry - help your community by eating local, whether dining in or ordering takeaway.
In partnership, each week AGFG will highlight local venues for you to show your loyalty to:
"I started Bent on Food more than 16 years ago to share my passion for food and wine," she explains. "My favourite part about running this café is seeing the smiling faces of locals and visitors, hearing the compliments on our food and service that we put so much work into and working with local suppliers to provide locally-sourced meals."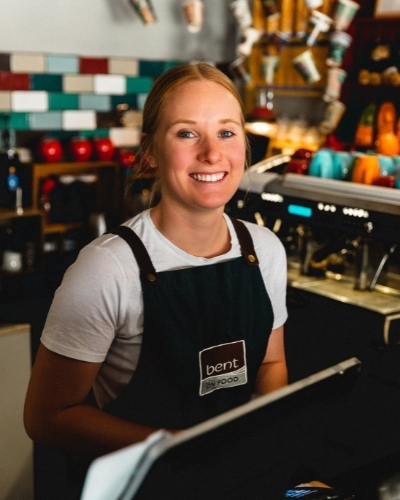 Donna has owned and operated Bent on Food Café in Wingham for more than 16 years.
While COVID has been difficult, Donna says she is here for the long haul, putting things in place for a bigger and better future.
"We are currently open with restricted seating and for takeaway. Thank you so much for supporting your local cafes, bars and restaurants."
Laura is the face behind
Earthy Eats
in Launceston, Tas:
"Earthy Eats was born from a lifelong passion and enjoyment for natural, real food. Bringing people together to connect over a meal has always brought me so much joy," she says. "Combining this love with my Degree in Biomedical Science, gives me the passion and drive to create wholesome and healthy food that not only tastes good but contributes to positive healthy outcomes in our community."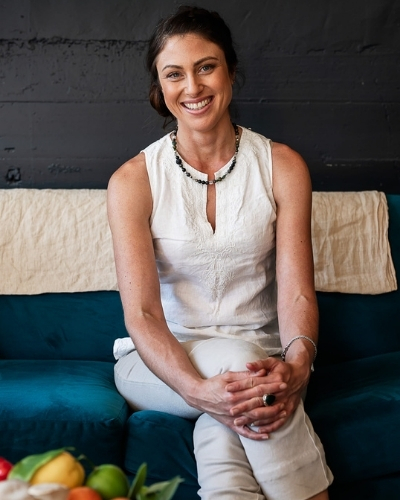 Laura from Earthy Eats in Launceston loves connecting with local growers and creating new flavours.
Laura loves connecting with local growers and then creating new flavours in the kitchen and nurturing these ideas into a new favourite flavour for her regular customers.
"Due to the uncertainty of COVID-19, we've lost consistency in our trade. The border closures especially mean that support from our local community is integral to the ongoing success and growth of our venture."
Earthy Eats is currently open for (reasonably) unrestricted dine in from Monday to Saturday, as well as takeaway, home delivery and catering.