By Leigh O'Connor.
Step aside coffee…this is a job for gin! Gin and tonic has been the British drink of choice for the longest time – even her Majesty loves a tipple.
Gordon's Gin has held a Royal Warrant since 1925, when King George awarded it to the alcohol company; while Queen Elizabeth's favourite cocktail is said to be a gin and Dubonnet, which she reportedly enjoys just before lunch.
In Australia, Canberra's award-winning distillery
Underground Spirits
has released a new limited-edition gin ideal for celebrating International Gin and Tonic Day on Tuesday, October 19.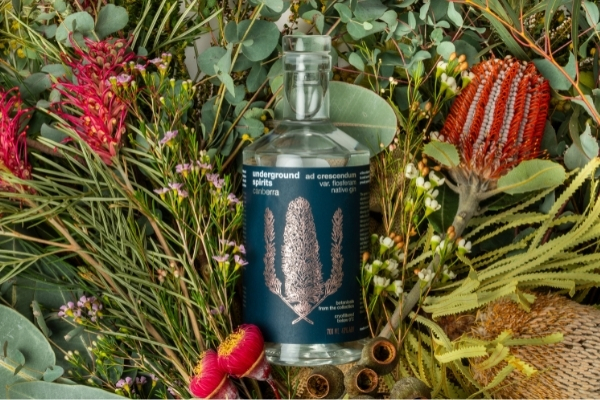 A collaboration with the
Australian National Botanic Gardens
and known as
Ad Crescendum var. Flosferam
, the gin features some of the garden's best known and loved natives and follows on from a successful collaboration in 2020 to launch the ANBG's 50-year anniversary.
Experimenting with a wide variety of botanicals, the finished gin landed with some really special native specimens like
Banksia ericifolia
(Red Cluster, Heath Leaved Banksia),
Austromyrtus dulcis
(Midgen Berry),
Brachychiton populneus
(Kurrajong) and
Corymbia citriordora
(Lemon Scented Gum).
With a name meaning 'to grow wildflowers', this drop is crisp and piney on the nose, with a soft bright herbaceous beginning and delicate floral notes across the tongue; a slight umami flavour leads to rich, sweet bush honey notes to finish.
Part of the proceeds from every bottle go back to the Australian National Botanic Gardens for their conservation work and continued projects, including the
National Seed Bank Project
.
The goal of this collaboration is to help Australians discover and learn more about native plants in a different way - through the art of gin making - to make people aware of the gardens in Canberra and introduce a new market to conservation and Australian botanicals, in a different way.
"It's been amazing to taste the final product. It really is an amazing interpretation of what the Gardens' Banksia Garden tastes like and that's not a sense you instantly consider when you're visiting the gardens. Most people are content to look, smell and touch what's growing at the foot of Black Mountain – now with this gin, you can taste it as well," says Underground Spirits' CEO, Claudia Roughley.
"Gin is growing in popularity across the country and there is a real movement to find true Australian tastes and recipes that no one else can replicate and quality that can't be copied. That is what
Ad Crescendum
has become for us.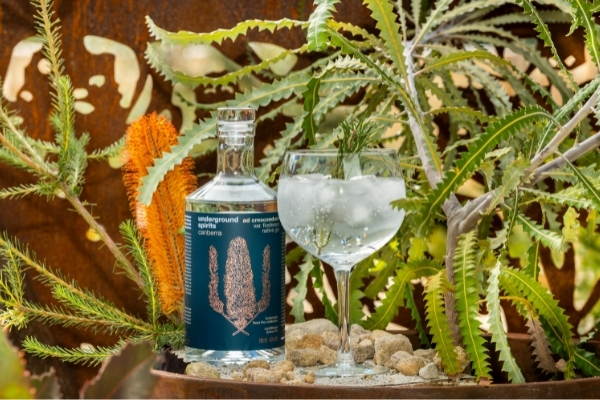 "Having access to the nation's leading botanic garden, its plants and its talented horticulturalists has really given us all the ingredients to authentically produce a taste of the Australian bush," Claudia explains. "It's a taste that is a world-first – there are no native Banksia-inspired gins anywhere on the market right now and we're proud to be trailblazing in this space with the Australian National Botanic Gardens team."
The first time this gin project launched in Canberra was in late February 2020 when the nation was coming out of its worst-ever bushfire season, the gardens had been devastated by a catastrophic hailstorm and we were unknowingly heading into the pandemic.
"This time around we are 'launching in lockdown'. This might seem a bit strange to some, but for our biggest fans and loyal customers, they told us don't want to wait any longer – they are keen to get their hands on it at home and start making their own iso-cocktails. We can't wait to see what our friends across Australia do with this gin," Claudia concluded.
Ad Crescendum var. Flosferam
is now on sale online direct from
undergroundspirits.com.au
and at speciality independent liquor retailers and bottle shops.