This winter has proven frostier than most and a crackling fire in a single room of the house doesn't always cut it. Turn on the electric blankets, check the gas bottle to keep the hot water flowing and stock up on aloe vera tissues before the flu makes another round through the office! It's time to start chopping those vegetables and making a few months worth of soups to keep you warm and healthy through icy cold times.
Soups are great for winter as they not only warm you on the inside, but can provide a wide range of nutrients in one bowl that is easily absorbed into your system. Cue superfoods. In case you've missed the rise of superfoods, they are raw foods - usually plant-based - said to have exceptional nutritional value that contribute more than just your average dose of daily vitamins towards great health and well-being. You may know a few already such as kale, blueberries and quinoa and with just a few more; you can create delicious, warming foods to help supercharge you through to warmer temperatures.
Check out some of these supercharged soups and start chopping!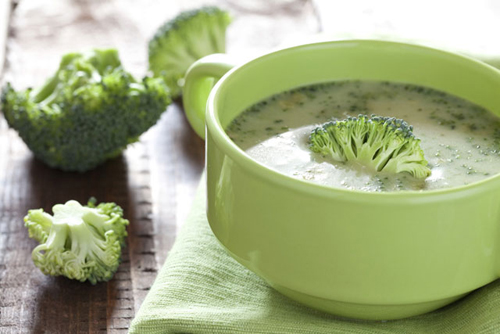 1) If green is good, this supercharged Broccoli Soup is great! Broccoli is full of Vitamin C, plenty of calcium to keep your cold bones strong and selenium to fight off viruses. With a couple of garlic cloves thrown in too, you'll be warding off more than just unwanted illnesses.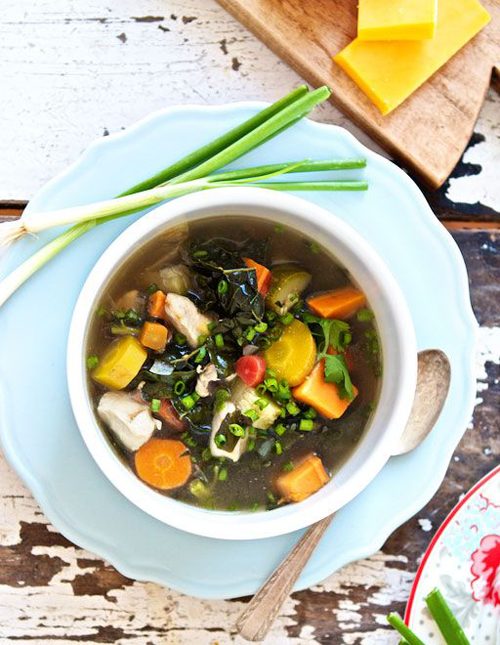 2) Yet another of Mother Nature's powerhouse crops, kale is an excellent source of fibre, folate, carotenoids, Vitamins A, B and C and as with most leafy greens they are often better to be eaten cooked in order to reduce the concentration of oxalic acid. Throw in some chicken and you have yourself a nutrient dense, hot salad, otherwise known as Chicken and Kale Soup.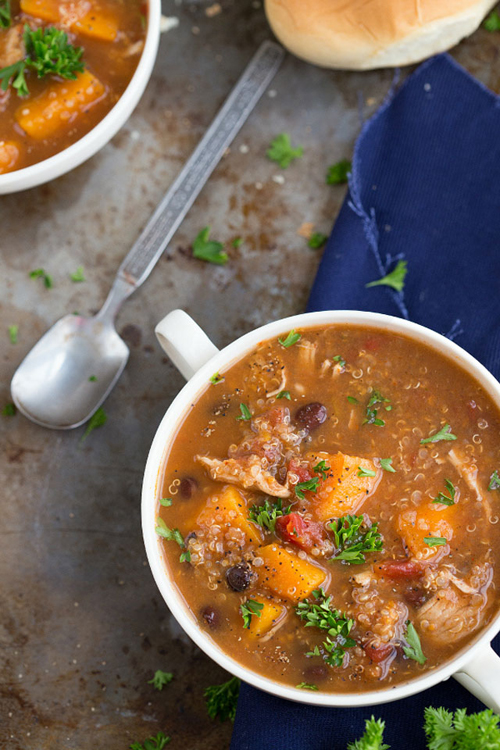 3) Sweet potato provides us with plenty of beta-carotene to protect us from free radicals and convert into Vitamin A to support our immune system. This Sweet Potato, Chicken and Quinoa Soup also fills the hunger hole pretty well, along with the gluten free pseudocereal quinoa.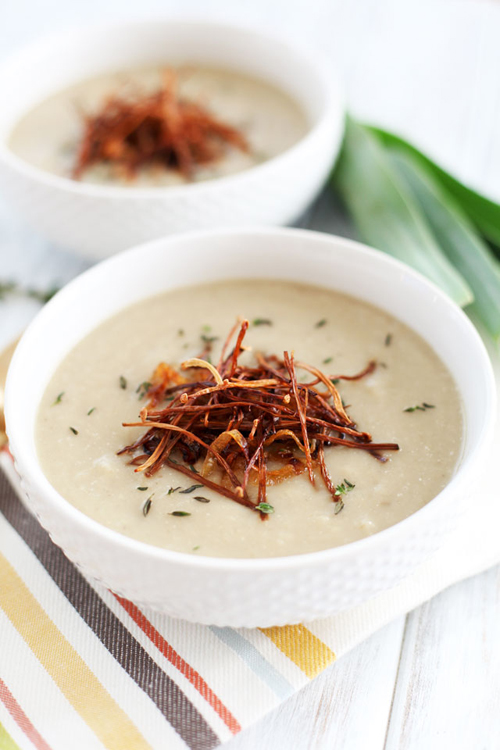 4) The strange looking enoki mushrooms are full of nutrients, particularly Vitamin B and the Jerusalem artichoke can claim a delicate flavour, plenty of antioxidants and a generous range of electrolytes. For something a bit different, try this Jerusalem Artichoke Soup with caramelized shallots and roasted enoki mushrooms.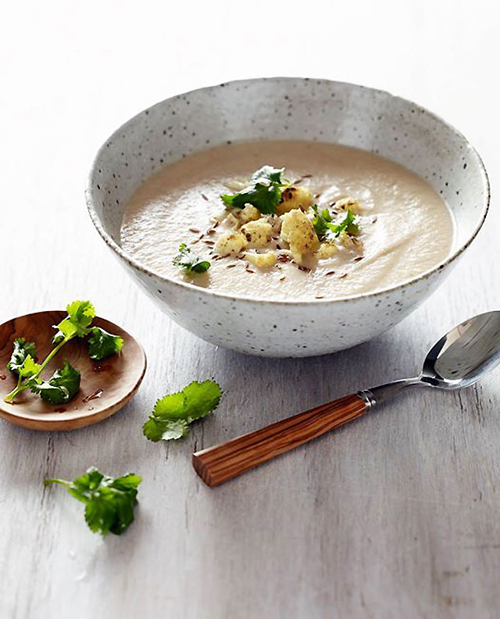 5) Let the spices in this Indian Spiced Cauliflower Soup do their thing through the colder months, keeping your body heated up and the bacteria away. The cauliflower will help fill you up, the coriander will detoxify and the apple cider vinegar will help your body maintain a normal pH balance essential to good health.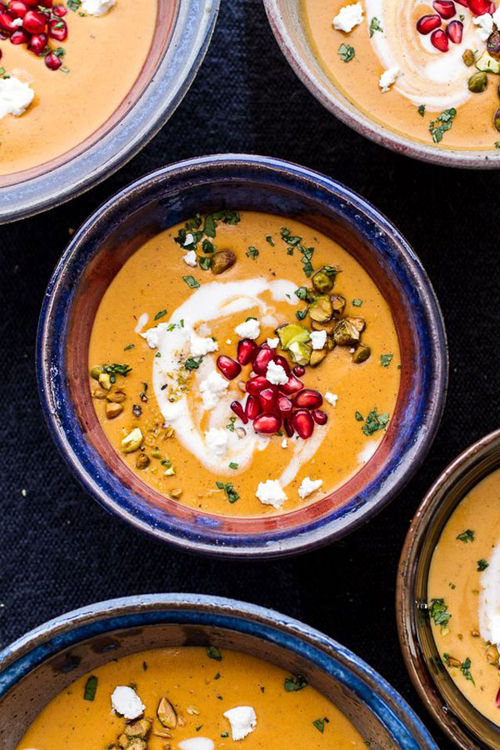 6) Curing anything from mouth ulcers to digestive problems and even depression, the peppery, citrusy cardamom spice is great for getting rid of any lingering coughs or in curing bronchitis. It is also an anti-inflammatory, so if your throat is particularly sore with this year's flu, go ahead and give Carrot, Pomegranate and Cardamom Soup a go. Not only that, pomegranate is an extremely powerful antioxidant with fantastic immune supporting effects.
Compiled by Julie Johnson.