By Freya Ensbey.
As each season changes we naturally shift our eating habits to accommodate for the new weather conditions. Over Summer we are accustomed to crunchy salads, fresh fruits and cold meals, however with cooler weather, the body needs a little more sustenance to keep itself in good health.
Warm the cockles of your heart with this bunch of super easy, quick and tasty Autumn stews which will have your body fighting fit before the dreaded Winter flu season hits.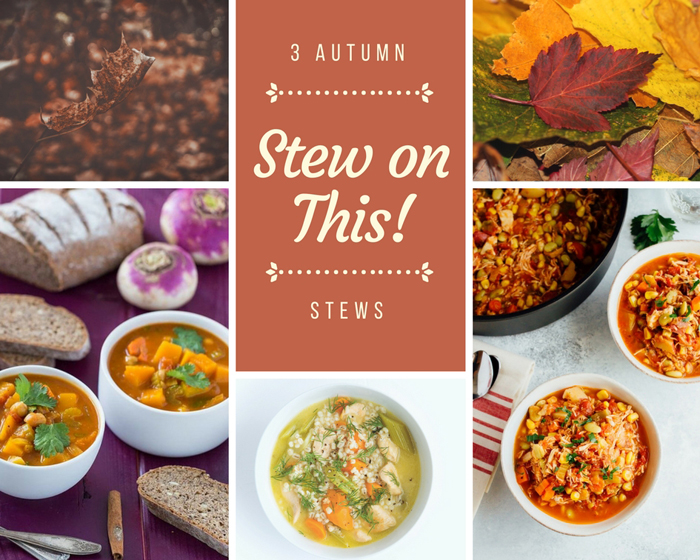 The spices in this hearty soup are classic flavours of North African cooking, incorporating a mix of sweet, savoury, bright, and earthy all in one dish. This dish also calls for sweet paprika, which harmonises well with the ginger and coriander, finishing with a touch of cinnamon for added depth.
We have all been given the grandmotherly advice when we are unwell to make a batch of warm chicken soup. They must have been onto something, because it has since been proven that carrots high in vitamin c and onions high in anti-oxidants can do wonders when it comes to fighting germs in the body. Have this nutritional Autumn chicken stew recipe up your sleeve for when a sore throat strikes or to simply warm the tummy on a cooler night.
Healthy Brunswick Stew with Shredded Chicken
This recipe is ideal for using up any left over chicken you may have in the fridge, creating a hearty stew which can be made in larger batches and frozen for convenience to re-heat for months to come. Calling to be served with hot sauce for added punch, a bowl of grated cheese is also a great accompaniment to add to the table to sprinkle atop.
For those who have mastered the Autumn stew and are still hungry for more Autumn recipes... check out our recipe collection for the cooler weather.