By Leigh O'Connor.
Have you ever wondered where mankind's finest vegetable creation – the salad – originated from?
Salads were first popularised in the Roman empire, when they appeared in the form of raw leafy vegetables covered in salty, oily dressing. In fact, the word salad comes from the Latin word sal, which means salt.
As for that creamy creation we all love, the Caesar salad – most historians believe it was invented by restaurateur Caesar Cardini, who dished it up in Tijuana, Mexico in 1924 on the Fourth of July weekend.
As we embrace all that Spring offers from crisp and crunchy salads to barbequed steak, it's time to put a little inventiveness into your next meal. Here are five ways to have your family greening from ear to ear when you bring a salad to the table: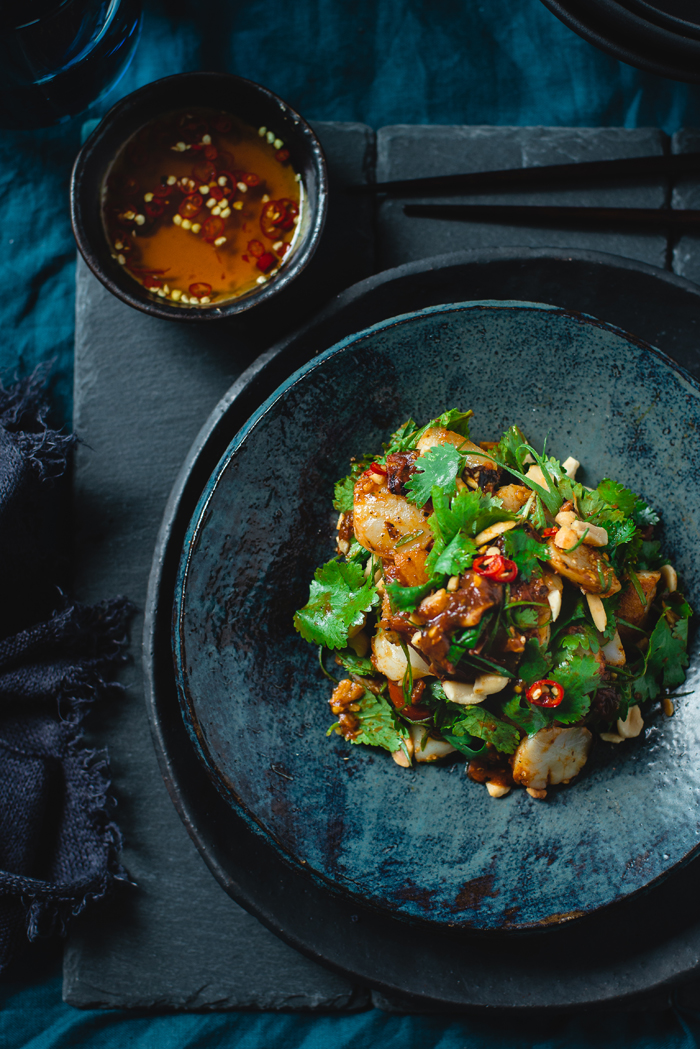 Set in the rainforest near Maleny on the Sunshine Coast, award-winning The Tamarind Restaurant delivers stylish Mod Oz fare with contemporary Asian twists. Chef Dan Jarrett is behind Tamarind's ever-changing menu and he brings us this recipe for his salad of scallops with lime, soy and chilli dressing.
The salad consists of Roma tomatoes, coriander, mint, green shallots and roasted peanuts, topped with perfectly seared scallop slices and a Nam Phrik Pla Thai dipping sauce. A meal in itself, this dish can also be served as an entrée or light lunch.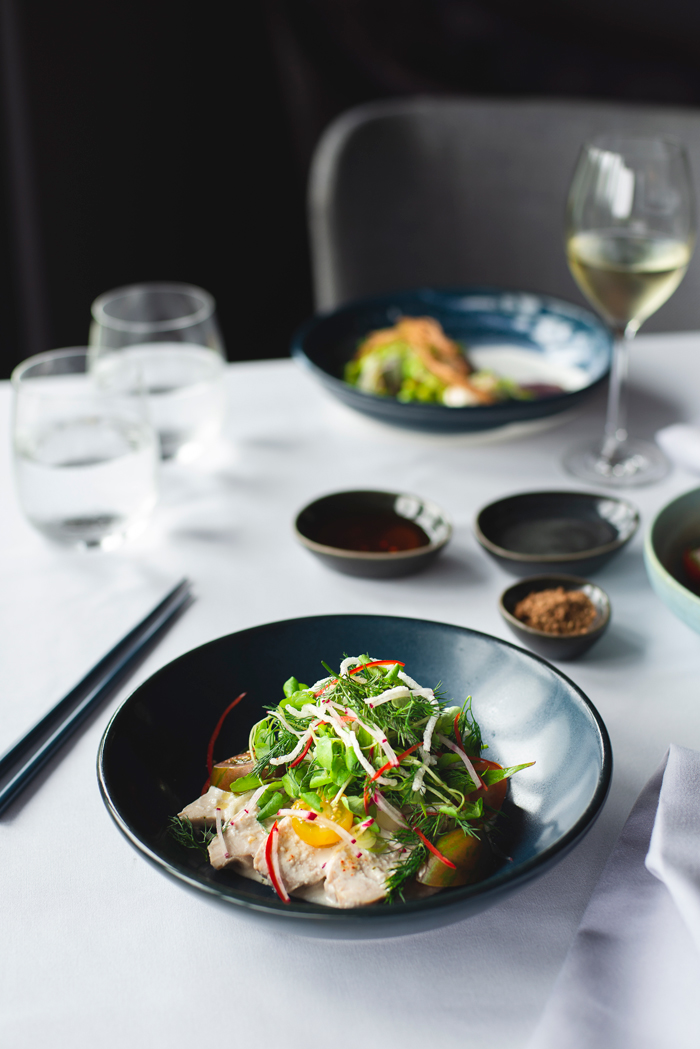 Brisbanites enjoy relaxed gatherings under fragrant frangipanis in the courtyard or cocktails on the rooftop bar as the sun sets over the iconic Storey Bridge at The Balfour Kitchen in New Farm. Edgy modern Vietnamese inspired cuisine with a French twist has guests returning time and again – that's what Chef Nick Stapleton gives us with his recipe for coconut poached chicken salad with crispy noodles.
Fresh, light and punchy flavours of coconut, ginger, garlic, lemongrass, kaffir lime leaves and fish sauce make this an enticing Spring dish; while the salad of bean sprouts, red and yellow cherry tomatoes, Vietnamese mint, dill and crispy noodles add texture and colourful contrast to the tender chicken breast.
Want to get some more greens into family dinners? Try this green goddess noodle salad, by home cooks and food lovers Jasmine and Melissa Hemsley. Their recipes are all about creating natural, satisfying and easy to digest meals that make you feel vibrant, strong and healthy – this salad is no exception.
Broccoli florets, asparagus, beans, cabbage, fennel, cucumber, avocado, fresh greens, nuts and seeds make this a complete bowl of goodness, teamed with a zesty lime, ginger, garlic and sesame oil dressing. This salad is an ideal side for your next barbeque to accompany steak, chicken or seafood.
Spring lamb is always a family favourite alongside cherries, which are in abundance over the warmer months. Cherry quinoa salad with lamb combines the two in a taste temptation that is also a satisfying meal at any time of the day, using tri-colour or white quinoa, toasted pistachios and Greek feta.
Lamb tenderloin fillets are char-grilled over a high heat, sliced and served on top of the quinoa salad, with an oil and lemon juice dressing; while for a vegetarian option, omit the lamb and replace with zucchini.
Basil and tomato are great companion plants and also salad friends, proving what grows well together often tastes delicious together too. Flower, basil, tomato and buffalo mozzarella salad is proof this theory works and a great side for a perfectly cooked steak, with large balls of cheese adding creaminess and edible flowers, such as pansies and nasturtiums, providing colour and contrast.
You can use any flowers you can get your hands on, but just make sure they have not been sprayed with chemicals; while Red Beefsteak tomatoes are the best option, you can add any fresh tomatoes of choice.
For more salad options, click here.