Souk's revamp comes after owner Ergun Elmas saw an opportunity for a facelift of the venue after two years of operation.
"The industry is changing and constantly raising the bar," says Elmas. "With Souk version two, we want to add more theatre, drama and energy to create the exciting hustle and bustle of a futuristic marketplace in Arabia."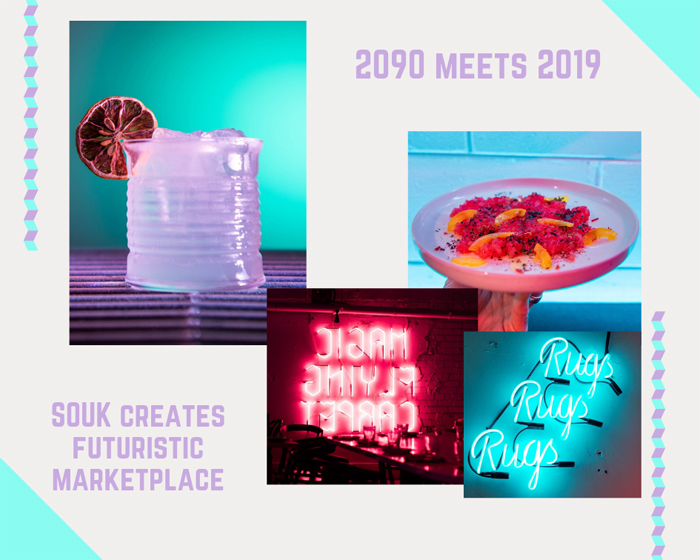 The new menu consists of creative Middle Eastern flavours with a contemporary twist, with dishes such as Moroccan braised kofta meatballs, truffled cheese bureks and fried Brussels sprouts with sweet sticky pomegranate.
"It's a new stage for us," says Elmas. "We wanted to change, to add a different legacy for Souk together with our new project Handsome Bar."
Originally spread over two floors on 13 Bligh Place, Souk will now be located solely upstairs while Handsome Bar, set to open in the next few weeks will take over the ground floor.
Elmas says he is "leading a team of well-curated hospitality rockstars..."
"I think the first two years gave us the opportunity to really hone the operations to truly be able to execute our signature style of hospitality."
The creative direction team behind Souk's rejuvenation include Alla Payne, Stevie Hatz and London-based designer Tre Koch. Souk seats 110 patrons and takes bookings.
Souk's operating hours will be Monday to Saturday, 5pm until late. More information about Handsome Bar will be released in the coming weeks.