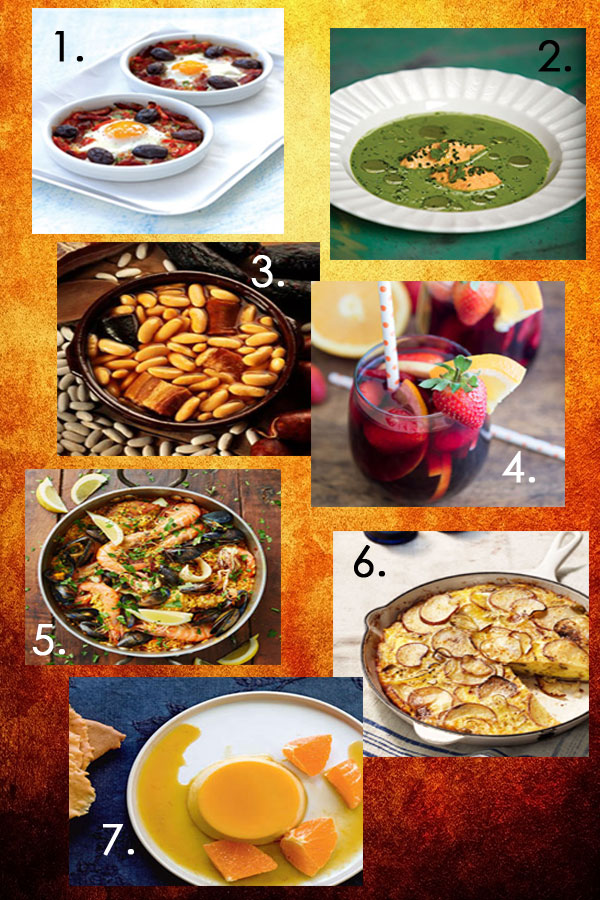 Bedazzle your baked breakfasts with this Spanish delight. More than just eggs and replacing bacon with chorizo, you'll have a morning masterpiece from the Mediterranean.
What's not to love about Miguel Maestre? We definitely love his cool, summer gazpacho! As the weather starts to heat up, give this cold soup a try.
3) Fabada Asturiana – Bean Stew
Spain has a tradition of savoury soups and stews and this stew certainly emanates the authentic tastes. Fabada beans may be hard to find, but they give an elegant, creamy texture to this dish and they absorb the flavours of the broth well.
4) Sangria
Speaking of sangria, if you haven't yet tried it, you probably should. Okay, so not exactly food, but sangria is still delicious and radiating with vibrancy, just like Spanish culture! If you like the taste, try our recipe, designed to make enough to share at your next Spanish dinner party.
Enjoy both chicken and seafood in this aromatic paella, a top of mind addition to our list of Spanish favourites. Hot paella is definitely best enjoyed shared between friends with fruity sangria jugs.
There are many variations on the Tortilla Espanola, so if you want to give it a go, start with our recipe and work from there. This one-skillet wonder is dense, loaded with potatoes and aged Manchego cheese for a full flavour. It is eaten for any meal of the day and even just as a snack.
Flan, or crème caramel is Spain's national pudding, so it's only customary that it makes the list. Our recipe offers a refreshing, citrusy twist on the classic crème caramel. What sets it apart from the French crème brulee is a layer of soft caramel instead of a hardened caramel top.