By David Ellis from Vintnews.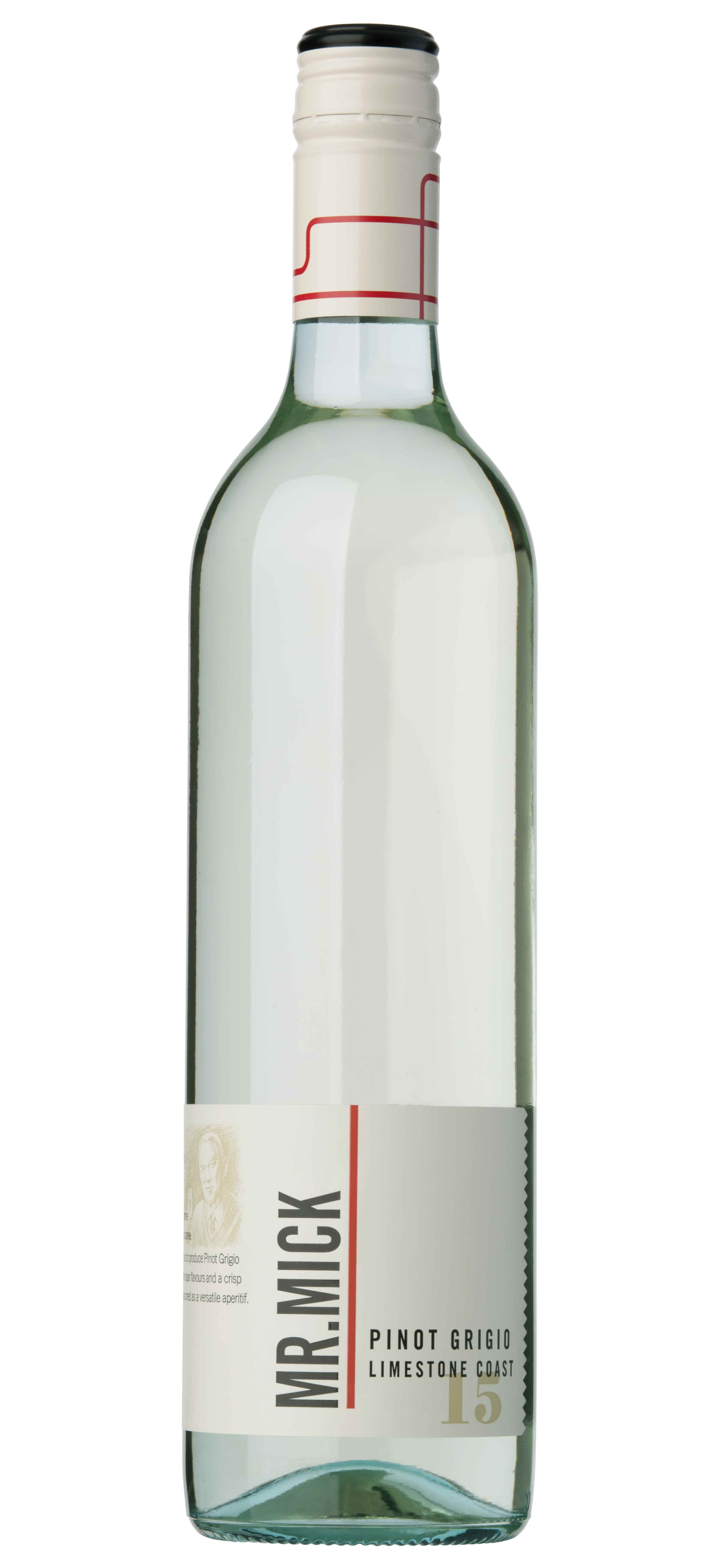 Put your money on it, Pinot Grigio and Pinot Gris will boom across Australia this summer.
Although often referred to as "the same wine" because they're made using the same grape variety, Pinot Grigio has its origins in northern Italy and is a light, delicate, refreshing wine with lively acidity and crispness, whereas Pinot Gris tends to be more about ripeness, richness and sometimes a touch of residual sugar, and hails from the Alsace region of France.
Here in Australia a cracker Pinot Grigio for those who enjoy a summer's outdoor lifestyle and an easy-drinking, refreshing white with seafood and salads, is a Mr Mick 2015 Pinot Grigio from South Australia's Limestone Coast.
Winemaker Tim Adams, who certainly needs no introduction when it comes to both Pinot Grigio and Pinot Gris, says the combination of climate and soils on the Limestone Coast were what allowed him to create this Pinot Grigio, that's just so very similar to that from Italy. With lemon/lime, pear, white nectarine and apple flavours, it is fresh, crisp and refreshing – and at just $17 an ideal match with seafoods, white-meat salads or, if you like your food spicy, a range of Asian dishes.
One to note: If you like to watch the alcohol content of the wine you are drinking, and that of course means the calories as well, Lindeman's have a 2014 Early Harvest Semillon Sauvignon Blanc that's 25% lighter than regular wines – but without any compromise in flavour enjoyment.
By using select parcels of fruit from early ripening regions in south-eastern Australia, it meant lower sugar levels in that fruit – and thus lower alcohol in the resultant wine.
But with still nicely forward tropical fruit flavours, this is a nice, fresh and crisp drop to enjoy with seafood or chicken salads – and value at just $16.