By Leigh O'Connor. Photos supplied by Tennis Australia and Delaware North.
Long considered the Family Slam of the world tennis circuit, this month's Australian Open at Melbourne Park serves up more than just racquets and balls, kids.
Those who decide to spend Australia Day courtside can choose from diverse dining options such as award-winning and internationally acclaimed restaurants Rockpool Dining Group and Nobu, through to local eateries like Mamasita Mexican and Biggie Smalls.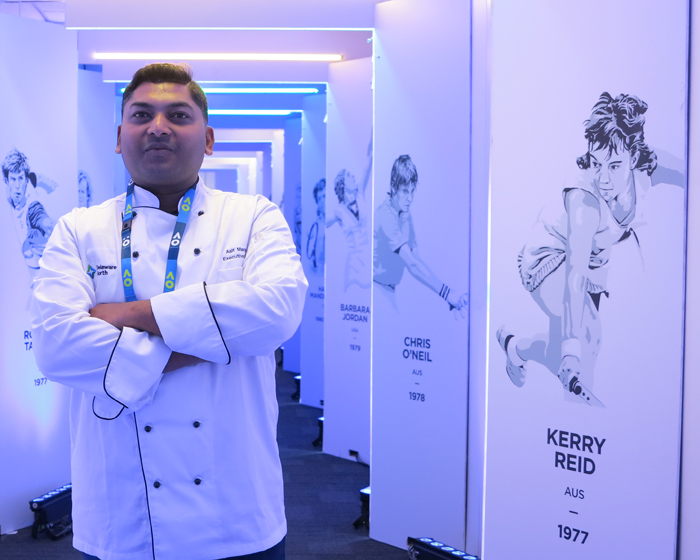 Australian Open Executive Chef, Asif Mamun.
Overseeing the fare on offer around the various courts and social gathering areas is Australian Open Executive Chef, Asif Mamun. Growing up in Dhaka in Bangladesh, Asif graduated from Arts College before Australia beckoned and he moved here 16 years ago.
"It wasn't until I came to Australia that I discovered I was a food lover - it was the diversity and range of cuisines here that inspired me. I am from Bangladesh, but my great-great-great grandparents were from the Middle East, this is why I have a weakness for spices. I can't call one particular cuisine my own, I like to celebrate all food," he says.
The diversity of culture in and around Melbourne makes the city an amazing food destination and gives Asif the opportunity to use great local produce to showcase the region.
"I use the creativity I gained from Arts College and my love of making use of colours when I create my menus. My aim is to bring global flavours as a destination on your plate," Asif explains.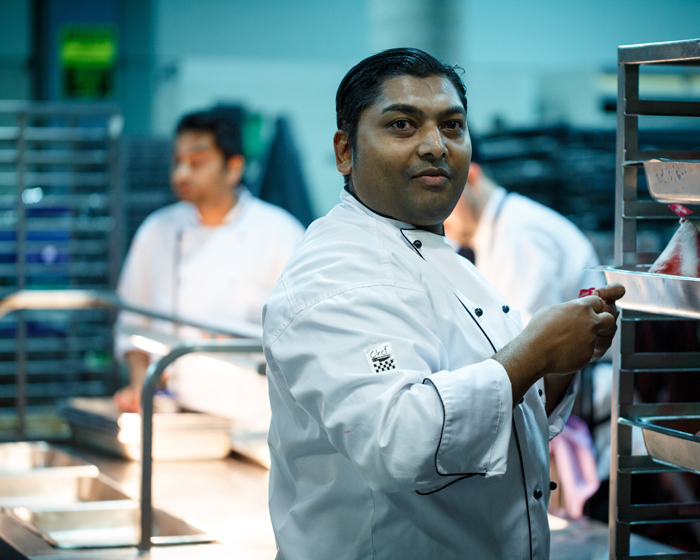 Asif Mamun in the kitchen with some of his team.
Working with international company Delaware North and managing an Open staff of more than 300 can be very stressful, tiring and impossible to do by himself.
"I have a very good team around me that I rely on and trust to make the event a success. The key is planning – all year is spent planning, writing menus, working with our suppliers, cook-offs and menu tastings."
Delaware North is a large, family-owned business that has been around for more than 100 years and for Asif, the opportunities are endless.
"The business has very high standards, so when you are performing well, the opportunities will come. Whether it's being part of events on the world stage like the Australian Open and Commonwealth Games, other Delaware venues like Etihad Stadium, Phillip Island and Lizard Island, or just working with other well-known Chefs."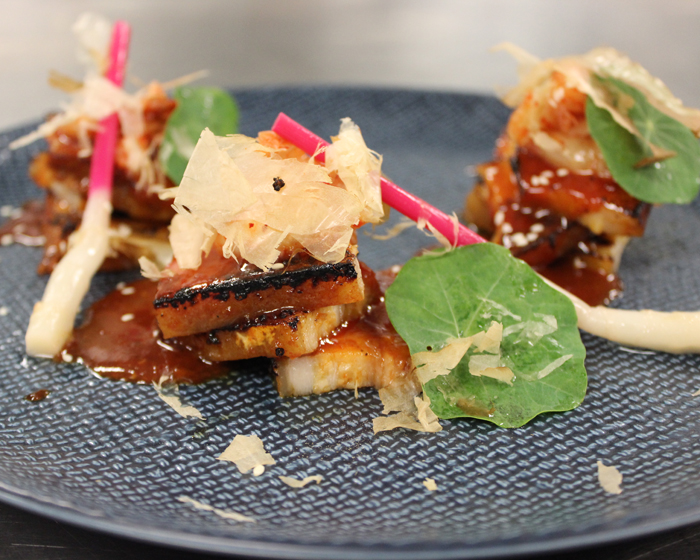 Asif Mamun's highly requested chilli pork belly, recipe linked below.
Asif not only looks after the culinary desires of event-goers, but also caters to some of the top players' requests. He is a little coy about giving too much away, but says they do enjoy their carbs, especially when they are winning.
"I want to keep that a secret between them and me…but despite what you may think, they are not all health freaks. Chilli pork belly is a favourite of many."
Asif's favourite and most inspiring ingredient to create dishes with is seasonal produce – Summer truffles, early berries and new season potatoes - evident in his signature Open dish of cured salmon with coffee bean soil, avocado parfait and finger limes.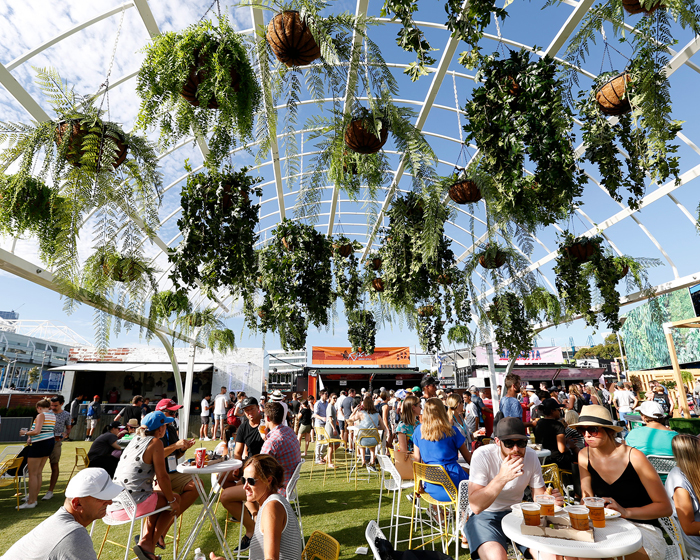 Grand Slam Oval.
When not involved with the Open, he caters for many other events at Melbourne Park throughout the year, such as basketball at Hisense and concerts at Rod Laver Arena – great, because he is a secret Bon Jovi fan!
With the Australian Open set to soar to new heights this year and the world's best back in action, great food and a family atmosphere will ensure the 30th anniversary of the Australian Open at Melbourne Park gets hit for an ace.
Want to know more? Click here.