Seeking Out Humane Alternatives
If sweating over the stove on a hot Christmas day isn't your idea of a good time, who can blame you? It seems some people prefer to get out of the house and celebrate Christmas at their favourite restaurant, enjoying a Christmas feast with all the trimmings – without the hard labour.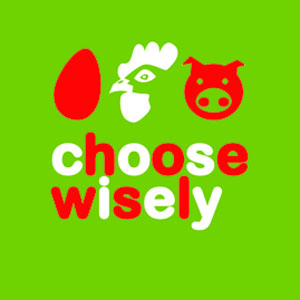 Whether you're cooking at home or eating out, you can enjoy all your favourite festive food this Christmas and still care for the animals that provided it. What better time than Christmas to make the switch to a humane alternative by eating higher welfare ham, turkey, chicken and eggs for Christmas lunch and dinner.
Eating humane food when dining out can make a difference to the lives of millions of farm animals.
As a consumer you have the power to influence what you see on restaurant menus. Restaurants sell what customers demand, so make sure you add humane food to your Christmas wish list and if you're celebrating Christmas out and about ask for humanely produced food to be on the menu.
To find your nearest café or restaurant already serving humane food, registered with the RSPCA's Choose Wisely initiative, visit www.choosewisely.org.au
Choosing humanely produced food, when cooking a delicious meal for family and friends, or by choosing a RSPCA registered ethical restaurant, is a Christmas gift to animals. This article is written by the RSPCA as a public service announcement for their Choose Wisely campaign.