By Leigh O'Connor.
Yorkshire-born Donovan Cooke's grandmother worked at the local fish and chip shop in Hull, supplying the freshest and best local produce in town. Many years later and on Australian shores, he still has fond memories of those early days when his love of cooking and using seasonal produce was born.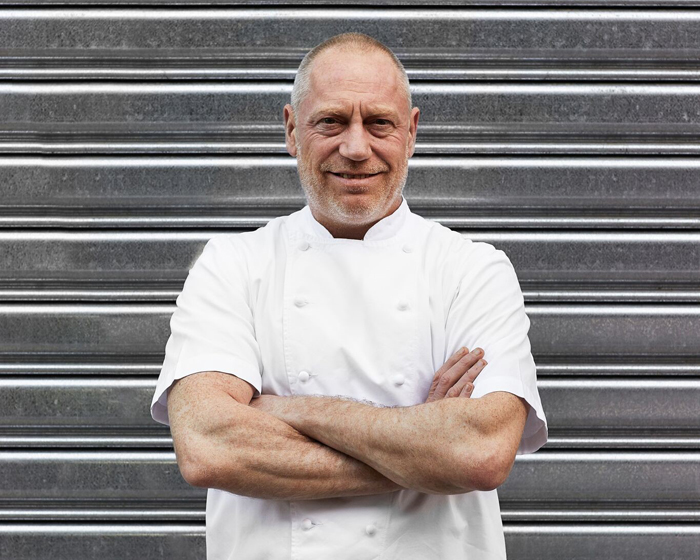 "Hull was the largest fish port in Europe for cod and haddock, but there was huge unemployment," he tells AGFG.
"My Nanna worked in a fish and chip shop for 50 years and I always remember every Friday, we would eat fish and chips with mushy peas – very fond memories."
These days Donovan is at the helm of Fitzroy North restaurant Ryne, drawing on recipes from his 35 years' in the business, using classical cooking techniques and modern innovations to create a unique Modern Australian menu with a British twist.
Starting in kitchens at age 15, Donovan's talents saw him quickly singled out by culinary heavyweights Michael Roux and Marco Pierre White. In 1991, he knocked on the back door of White's Harvey's restaurant and offered his services – a month later he found himself as Head Chef and a partnership was born that lasted four years at several restaurants.
"I never really learnt anything at school in the short time I was there – I'd always forget. When I started cooking, I could remember everything I was shown and I realised straight away this was the life I wanted," he explains.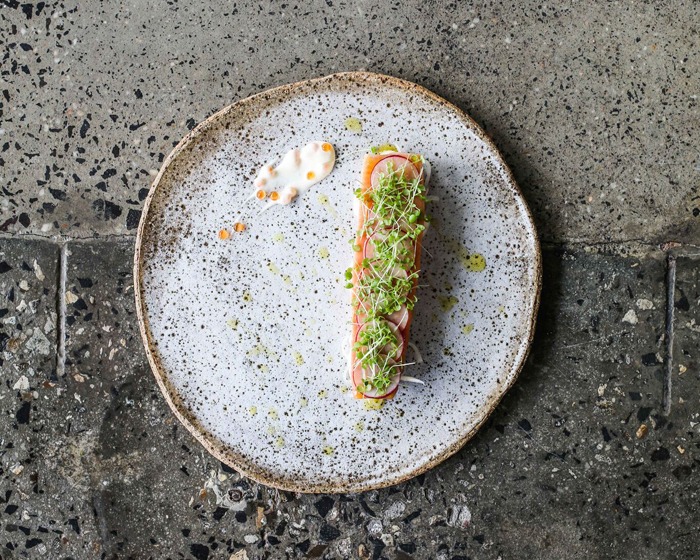 From London and Marco Pierre White, Donovan was France bound and worked at La Cote St Jacques in Joigny before heading Down Under to Melbourne in 1996, where he opened the iconic Est Est Est.
"When I opened Est I was 25-years-old, young and ambitious. I had been working in many top restaurants and thought it was time to do my own. Many people told me fine dining was dead, however I always thought of fine food and service without the formal aspects.
"I realised it was my name and reputation on the line, which then moulded me [to think] about attention to detail, not only in the kitchen but everywhere in the restaurant."
After two further Melbourne restaurants – Luxe and Ondine – Donovan was lured to the Derby Restaurant and Bar at Hong Kong Jockey Club, where he infamously had the 'most expensive menu in the world.'
"Hong Kong was a truly great experience. I left a good cook and came back a good Chef – I had to use all my recipes, which had to be perfectly documented, and learn to delegate clearly, as not many of my team spoke very good English. Plus the produce I used was second to none and there was no food cost!"
Heading back to Melbourne in 2010, Donovan opened The Atlantic restaurant, specialising in delivering the best local and sustainable seafood to more than 2000 diners a week. During this time, he was also constantly busy filming MasterChef episodes and writing The Atlantic at Home cookbook.
Latest venture Ryne is a restaurant specifically designed by Donovan and business partners Alex Law and Vicente Ruel Montalban; with a name meaning a course continuously moving forward, riding the ryne is an important philosophy in the day-to-day running of the business.
"In my opinion, the wheel is round – all we can do is put new tyres on. With Ryne, we constantly try to improve classic flavours and combinations, using modern cooking techniques to continue to move forward."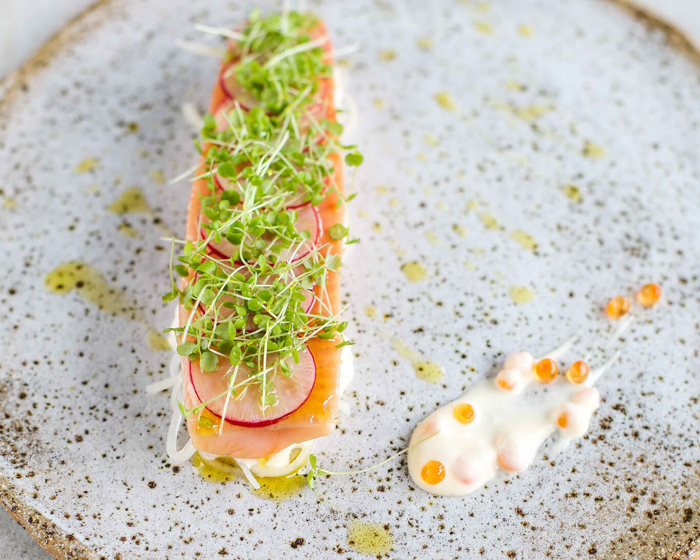 A blend of many cuisines he has learnt, seen and dreamt of, Ryne plates up stunning dishes such as smoked rainbow trout, which Donovan shares with AGFG readers.
"I have very bad memories of smoked trout as a kid – always too smoky, dry and it tasted like cat food. I have worked for years to make it into a delicious dish, the texture and flavour are so delicate it needs to be treated with love. I believe British dishes like this are going from strength to strength.
"Many young Chefs who trained alongside masters like Marco and Michael are now putting their very own spin on classics they learnt."
Finally, we asked Donovan to tell AGFG readers something about him that would surprise them…
"I'm very calm now (ha ha)! Actually, I've never been a big fan of oysters, in fact I hate them to eat – but love using them to cook with."