Discover Australia's lush hidden surrounds
Each state in Australia is home to some of the most spectacular forms of World Heritage listed greenery in the world. Stretching throughout the country and covering every climatic type, rainforests are a dense, luscious wonderland of adventure, best suited to long hikes or casual wanders for the whole family. From the well renowned Daintree Rainforest in Queensland's north to the lesser known but equally stunning Toorongo River in Victoria's Gippsland, the diversity that each rainforest holds will have you captivated in its very own unique beauty.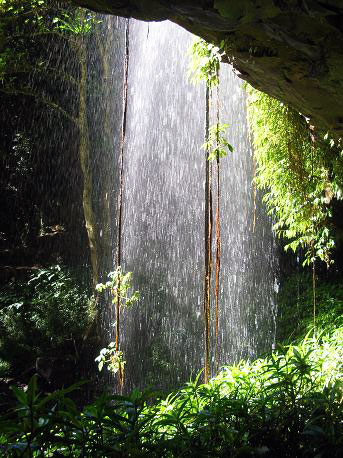 Where are some of Australia's best rainforests?
Delving from the glitz and glamour, the Gold Coast and its surrounding hinterland is home to a myriad of magnificent rainforests and national parks. Lamington National Park is famous for its gorgeous sub tropical rainforest and remains a UNESCO World Heritage-listed piece of wilderness. Best explored with a tree top canopy walk, this park also offers lodging and accommodation for those who wish to rejuvenate amidst nature.
Moving down south, cool rainforests cover about 10% of Tasmania and the national parks are the best places to experience it. The Wild Rivers National Park lies in the heart of the Tasmanian Wilderness World Heritage Area and is famous for its spectacular rainforest and beautiful surrounds. There are several short walks throughout the park you can take to explore the rainforest or if you prefer, the park can also be viewed via cruise boat. Crystal Creek Rainforest in the New South Wales Tweed Valley is an eco tourist's delight, featuring an assortment of wildlife, fern lined gorges and to top it off, hammocks over crystal pools to lie back and drink it all in. A wonderful, green escape, Crystal Creek also features a luxury retreat for weary travellers in need or some natural recuperation.
To find out more about the most spectacular Australian rainforests , see http://www.agfg.com.au/Blog/post/2007/02/03/Rainforests-in-Queensland.aspx