15-18 March 2012 Feel the Power of Formula One in Melbourne
True to Grand Prix form, Melbourne's Albert Park will be roaring with race cars and raging fans in the stands on 15-18 March. On this Formula One weekend the street circuit will bring an electric atmosphere to the city as six world champions compete, including two Australians, Daniel Ricciardo and Mark Webber. Having two Aussies on the champion grid at the same time is a first, so you won't want to miss this historic event.
We have the formula for nice & easy trip planning, here's our Melbourne City Travel Guide.

From the Four Corner Grandstand to Great Food Venues
At the Qantas Australian Grand Prix you'll find that the Four Corner Grandstand ticketing is set up to your advantage so you can experience four different grandstand locations across the four days. While at the Australian Grand Prix, you'll be able to stop by F1 Central when you want a break from the track. Great food is available amongst stage shows and a range of merchants. Another great seat in the house is the James Boag's Draught Bar, where you can be refreshed and entertained. Throughout the day on Saturday and Sunday you are also welcome to get your dance on at Sidetracked, with headlining acts including Grandmaster Flash, Art vs Science, The Potbelleez & Ruby Rose.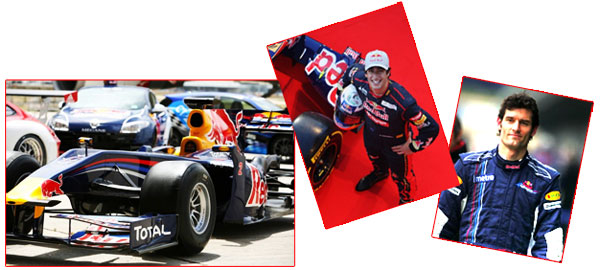 When planning your Australian Grand Prix weekend, it's helpful to be informed of some basic scheduling. The races run every day from 11am-7pm, so gates open at 10:30am. The final Formula One race is on Sunday at 5pm and afterwards music will play well into the evening. Entertainment beyond the track is occurring all day, every day at various precincts.