Drawing Attention to Australia's Eco Footprint
Going green means many things to many people. Though if you're in the salad days of acquiring knowledge on environment issues and global awareness trends, there's nothing like an international campaign to launch you into a new frame of mind. Through Earth Hour 2011, hundreds of millions will come together from all over the world to unite in taking lights out action. Committed individuals, communities and businesses will flick the switch to show they care.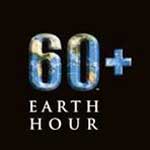 On 27th March for one hour, from 8:30 to 9:30pm, participants will mobilize for Earth Hour, turning the lights off with much more than mood enhancing ambience in mind. For 60 minutes while devoted towns and cities bask in candlelight, the mood will not be romantic, rather a compassionate time dedicated to discussions and contemplations about Australia's stance in the world's ecological platform. Last year nine of the world's ten most populated cities participated in Earth Hour, including Sydney, shutting down as a sign to the world that it's time for change and to inspire serious consideration about power usage, which goes far beyond electricity.
Standing Strong Together for Change
Australia stands with the fifth largest ecological footprint in the world, which is a measurement of land mass required for lifestyle maintenance. Leading up to and during Earth Hour activists intend to draw public attention to our nation's energy usage with a positive focus on problem solving. The first step is discovering on an individual or business level what their own ecological footprint is; the second step follows naturally, as proposed solutions that move us towards environmental impact reduction and resource sustainability are promoted and implemented amongst concerned citizens, community groups, non profit organizations and government funding programs.
Home and Away star Ada Nicodemou is supporting Earth Hour with her own resolution, "to turn electricity off at the switch." As such, celebrity announcements show how personalizing your approach to environmental sustainability can actually make for an achievable goal that contributes to the greater scheme of things. The Earth Hour movement once concentrated on the reduction of carbon pollution; however, the world's now turning and the main "environmental resolution" is shifting towards sustainability and consciousness raising.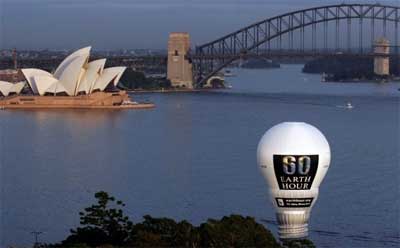 From Earth Hour and Beyond Towards Sustainability
To reduce your impact and create a smaller ecological footprint, again which measures your energy consumption's adverse effect on the environment, Earth Hour asks you to go beyond the hour. What are they asking people to do? Take personal initiative and at an organizational show leadership and spread the word; sustainability can be broken down quite simply into small changes you can make at home and influential decision in the workplace that have a positive effect.
Considering the scope of the AGFG, we're seeing more and more restaurant clients promoting the way they've reduced their footprint. Once you've done your part at home, considering approaches such as waste reduction, water saving and green cleaning, you can think of consumer action and shop smarter. Purchasing power is a wonderful tool to instigate corporate change; a similar economic force is at hand when selecting green travel options and choosing establishments along the way with solar power, organic gardens and sustainable food.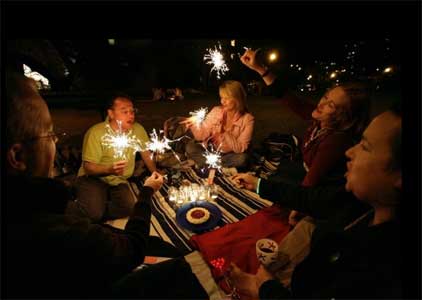 On Saturday night, the 25th of March there will be a countdown of 60 minutes for Earth Hour and from there is a world of resources on how to participate every hour on the hour from here on http://www.earthhour.org/.
Written by AGFG staff writer Kelly Korpesio