While enjoying your margarita in celebration of International Margarita Day (February 22), spare a thought for the Tequila you're using.
Did you know that if the Tequila isn't made from at 100% Blue Agave it is technically not Tequila? For the Tequila connoisseurs, a Tequila must be 100% Blue Agave to be considered a real Tequila while those containing 51% Blue Agave are considered Tequila Mixto (or Mezcal). Leaving the debate behind, just trust us when we say that you want to try a 100% Blue Agave Tequila before anything else, the quality is unmatched as well as the taste. Interested in a little Tequila trivia? See our fun facts here.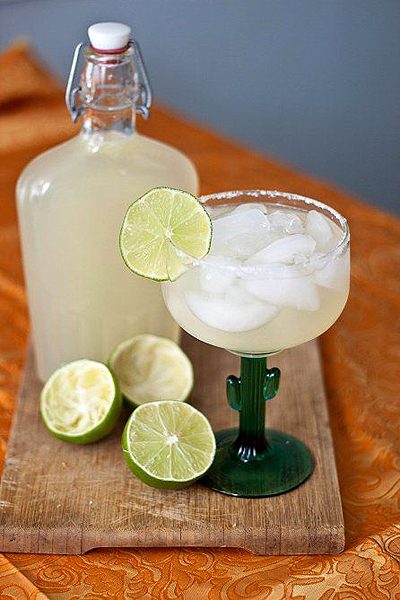 Photo Credit ~ Tide and Thyme.
To put it into perspective:
What everyone is drinking: Jose Cuervo Silver.
What you should be drinking: Arette Blanco.
Yes Jose Cuervo is smooth (and a perfectly good drink and mixer), but what makes Tequila, Tequila, is the warm kick at the back of your throat. A complex flavour hit to your palate with a kick to your being is exactly the experience you should be... well... experiencing!
Arette Blanco is "a Tequila from the Tequila town, perfectly true to its origin." Enjoy clear flavours of citrus, honey and flowers with a hint of pepper. Pour it into a snifter glass and you will experience hues of herbs and honey as well as a hint of nutty complexity on your nose before it hits your palate.
The Blue Agave used in the production of Arette Blanco is exclusively cultivated on the edge of Tequila town, Mexico at the El Llano Distillery owned by the Orendain Family since the early 1900's. The El Llano distillery is one of the oldest distilleries in the region and has produced premium Tequila for an age, using water from the wellsprings of the Tequila volcano.
If you're not yet convinced, we ask you to put it to the taste test. For more information see Arette's official website: www.tequilaarette.com
Arette Blanco is perfect for a true margarita, check out our recipes here.